Fingerprinting system at international airport slows clearance at immigration booths
Friday, December 7th, 2018
A new immigration security system implemented at the Phillip Goldson International Airport in Ladyville caused chaos on Saturday, December 1st, when hundreds of international passengers had to wait in long lines, some even missing their local transfers. The issue was an unexpected and new fingerprinting system that slowed down the process at the immigration booths, forcing passengers to wait for hours before they could be cleared. According to witnesses, immigration officers seemed unfamiliar with the new equipment, which includes picture taking and scanning the index finger of both hands.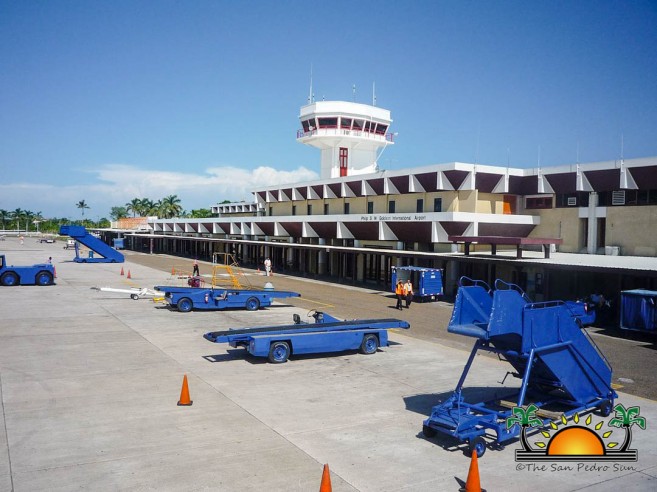 The new system appeared to have caught everyone by surprise, as there were no prior announcements of the new norm. Saturday was a busy day, with 17 incoming flights arriving one after the other, creating long lines of passengers waiting to clear immigration. There was not only much discomfort for arrivals, but also for those leaving on outbound flights. At some point during the chaotic situation, the fingerprinting procedure was suspended to alleviate the flow of passengers. The process continued the following day and it continues up to today.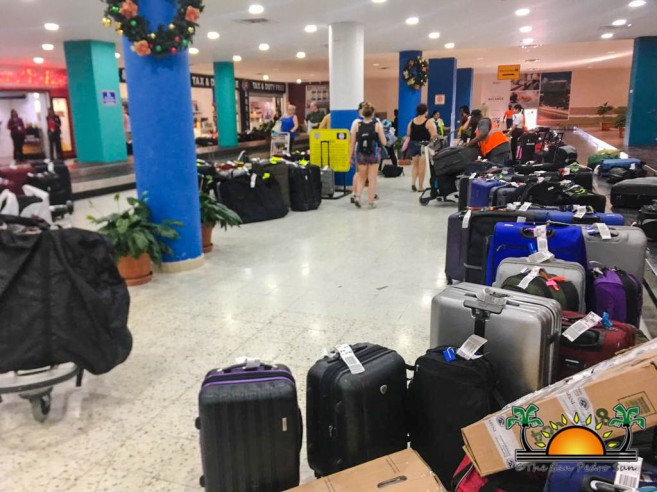 The Immigration Department is not taking blame for the inconvenience caused to the thousands of visitors, and alleges that they had used the system in the past. Unofficial reports state that incoming international flights are scheduled too close to each other, causing the queuing. According to them, they have had as many as 23 to 25 flights on previous weekends and that queuing happens all over the world. They claim that the system has to continue this time in order to avoid putting passengers at risk when it comes to security.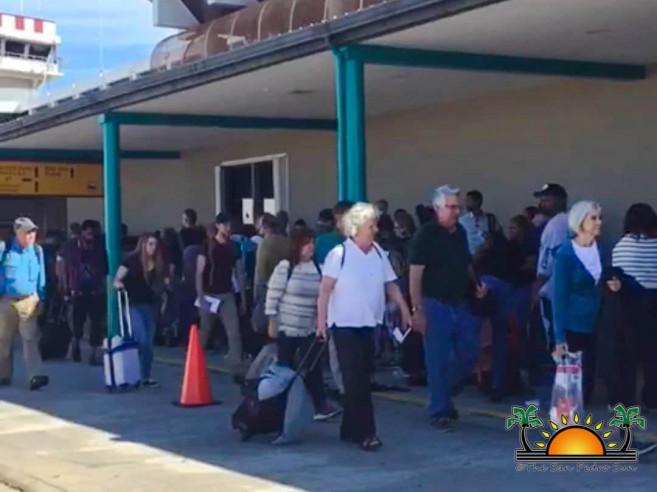 Despite immigration's stance, commuters along with private and non-governmental institutions, have raised concerns regarding the new norm. They believe that if such measures are to be implemented, there should be proper protocol followed, allowing the general public to adjust to any changes in the system. In addition, personnel that will be handling the equipment need to be well trained in order to avoid problems with the passengers.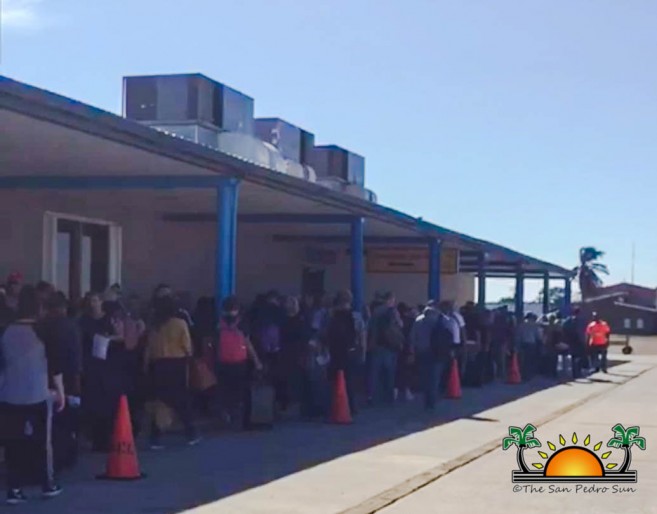 As Christmas approaches, an increase in flights are expected as arrivals are set to increase by as much as 50% from December 22nd onward. To date, there has been no comment from the Government of Belize, in particular, the Ministries of Immigration or Civil Aviation.
Follow The San Pedro Sun News on Twitter, become a fan on Facebook. Stay updated via RSS