See and Taste Belize, Inc. donates $160,000.00 for the children at the Inspiration Center of Belize
Saturday, May 5th, 2018
On Monday, April 30th, 2018 at 10:00 am, there was a formal handing over of the funds raised by See and Taste Belize Inc. along with its partners, BELTRAIDE, BTB and NICH at the Inspiration Center, represented by Mrs. Kim Simplis Barrow, Special Envoy for Women and Children and foundress of the Inspiration Center.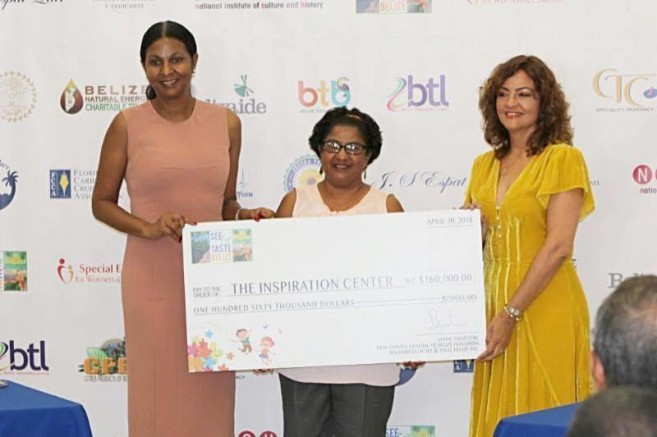 See & Taste Belize Inc. doubled its donation after only the second year due to the joint efforts of its partners, sponsors from Belize and abroad who increased in numbers and support as well as the Belizean Diaspora who came in droves to attend.
The Hon. Consul General of Belize in Florida, and foundress of See and Taste Belize Inc., Janine Sylvestre handed over a check in the amount of $160,000 raised from the festival held in Miami, Florida last October at Florida International University when hundreds of Belizeans and foreigners came to celebrate Belize.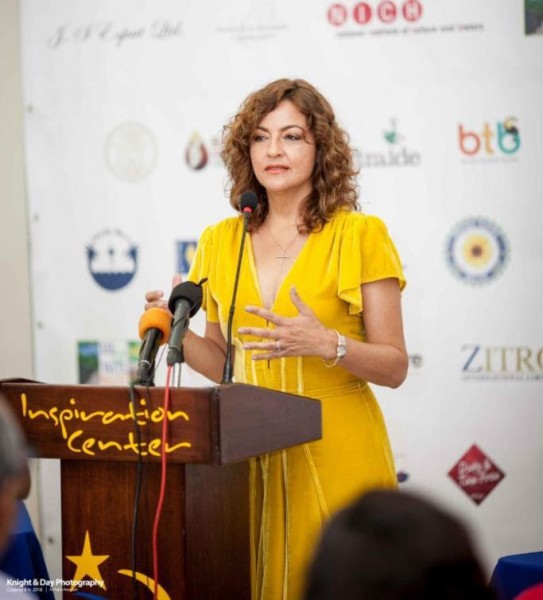 In her remarks, Mrs. Sylvestre said that she was honored and humbled to be able to support the Inspiration Center which cares for Belize's most precious and vulnerable children. She said that she's happy that See & Taste Inc. could offer Belizeans living abroad the opportunity to enjoy all the wonderful things Belize has to offer even if for one day as well as introduce Belize to foreigners.
This one day festival and evening reception had Chefs, Artisans and Bands from Belize showcasing their gastronomical and artistic delights and talents. Bite of Belize, an evening reception hosted by Martin Kredit GM of Turtle Inn, from the Family Coppola Hideaways also contributed to the efforts of See & Taste Belize Inc.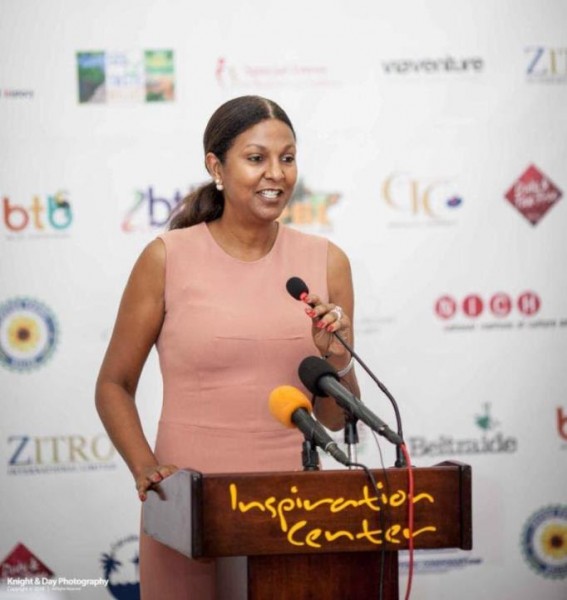 The event is significant in that it represents the efforts from the Belizean diaspora to stay connected with Belize and the growing awareness of Americans in South Florida to Belize and its rich culture represented by its cuisine, art, music and history.
See & Taste Belize, Inc. is a non-profit organization whose mission is to help build a healthier and happier life for the children of Belize by inspiring hope and contributing to the well-being of the children by improving their health, education and living conditions through charitable projects and fundraisers. See & Taste Belize, Inc. was established in 2015 with a focus on giving back to the Belizean community while showcasing Belize's art, culture and cuisine.
Follow The San Pedro Sun News on Twitter, become a fan on Facebook. Stay updated via RSS