Boat accident in Caye Caulker leaves 8 injured
Saturday, January 28th, 2017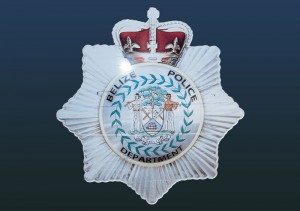 A boat accident on January 14th has left eight tourists injured. The incident occurred at Coral Gardens, west of Caye Caulker Island. After the Caye Caulker Police were informed, they visited Dr. D's Private Clinic in Caye Caulker Village, where the tourists' injuries were evaluated.
According to the police report, the tourists boarded EZ Boyz Tour boat and headed to different tour sites with captain and tour guide Roque Badillo and sideman Danier Novelo. However, between 3PM and 3:30PM, a huge wave came in their direction when they were all on the boat. As a result, the wave caused the Badillo to lose control of the boat, causing it to overturn and hit the coral.
As the tourists tried to escape, they were injured. However, they were able to stay afloat by holding on to the boat until another boat came to render assistance. A few of the tourists' personal items were discovered by the tour company, but many of their electronics were water damaged. Two American passports also received water damage, but the police contacted the United States Embassy to speak on behalf of the two passport holders.
As is protocol, the Caye Caulker police issued medico release forms to all eight tourists, whose injuries were all certified as 'Harm'. Elyshia Birkett received small cut wounds to both legs and feet, abrasions to her right breast, and bruises to the stomach; Sarah Tanner received abrasions on both her legs and feet, left arm, and fingers; Susan Zannoni received cut wounds to right knee and foot, and bruises on left cheek; Bailey Kowalczyk received bruises on the left upper arm and back, abrasions to her left upper leg, small cut wound to right knee and abrasions to her left foot; Kentaro Araki received a small cut wound to his right hand, abrasion to his left palm and left foot and cut wound to right knee; Jinguan Zhang received cut wounds to her left foot, bruises to her entire back and neck; Eric Novah received small cut wounds to both arms and feet, with abrasions to his left hip; and Nick Bosso received small cut wounds to right foot, both knees, and an abrasion on his back.
Assistant Superintendent Dehanne Augustine is leading the investigation, and so far she has recorded a statement from all eight tourists, as well as boat captain Badillo and sideman Novelo. The Belize Port Authority been informed of the incident.
Follow The San Pedro Sun News on Twitter, become a fan on Facebook. Stay updated via RSS