Recovering and rebuilding: Boca del Rio fire victims move on
Friday, August 17th, 2018
Two weeks after a devastating fire in the Boca del Rio Area, the 109 displaced fire victims have secured housing within rentals across the island. A total of 22 persons affected were initially housed at San Pedro's children's home and community center Hope Haven, where everyone was fed for several days following the fire. As they move forward with their lives, a visit to the fire site at Boca del Rio showed some development on Thursday, August 16th, as new structures are slowly being erected by those who once lived there.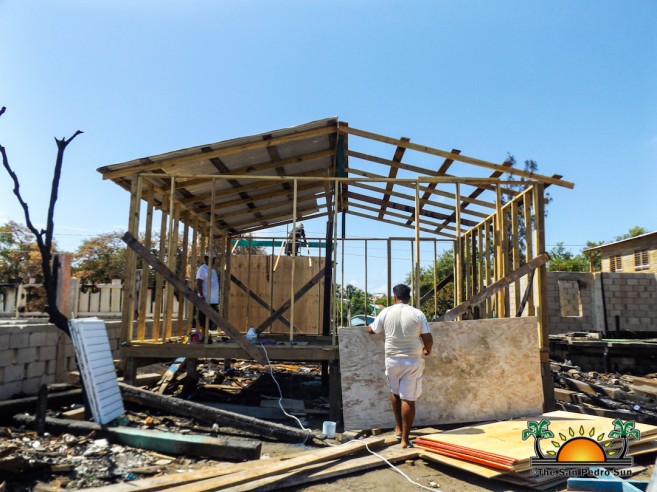 On Sunday, August 12th, the last persons left Hope Haven after finding a place of their own. They all thank the non-profit organization for sheltering them when they needed it the most. Hope Haven continues to accept donations for the fire victims, which are then sent to the Pentecostal Church located across from the fire site.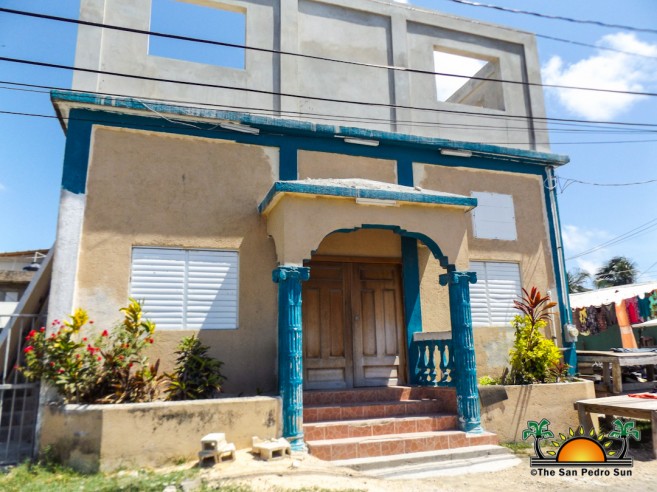 The site has experienced little improvement, but Charles Bennette, who once lived in the heart of the area has begun rebuilding his home. Bennette said that he has not received assistance from any governmental authorities to reconstruct his house, and his family has purchased all the materials for his new home with some aid from his employer. Bennette says he doesn't expect the government to assist with the rebuilding.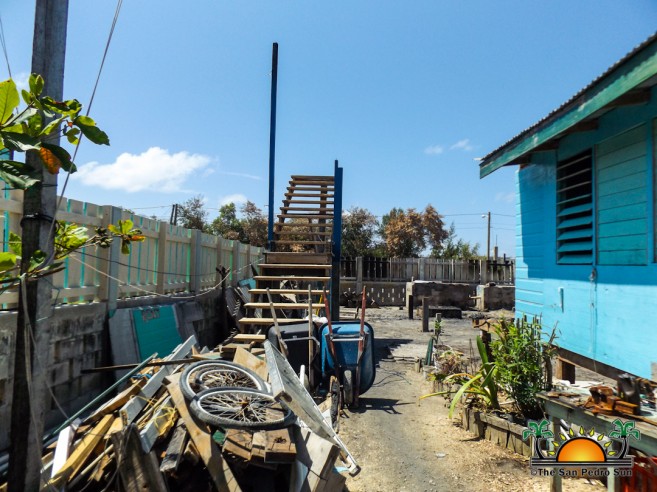 He referred to what Honourable Edmond Castro, Minister in charge of the National Emergency Management Organization (NEMO) said on Monday, August 13th. Castro stated that those who owned houses were still receiving basic assistance from the government (food and clothing), but that building a new home is not part of the government's mandate, despite the great tragedy. "If any government should do that, then we will look at major disaster throughout our country," said Castro.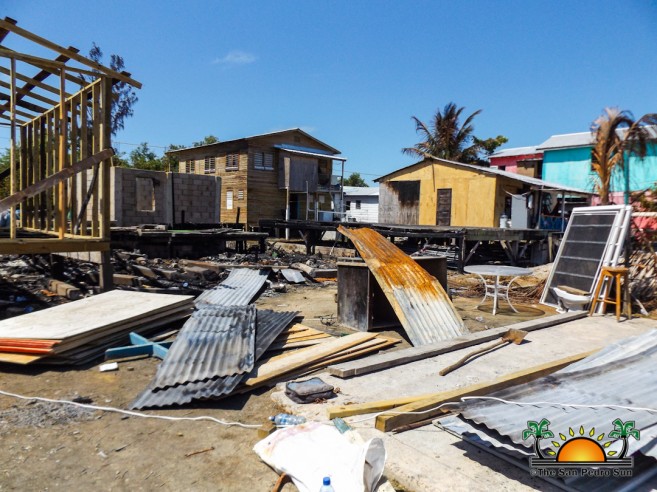 In the wake of the fire, there has been an overwhelming show of support both from island residents, and even people from the Mexican city of Chetumal. A large amount of supplies from a fundraiser in Chetumal is expected to arrive on the island in the upcoming days.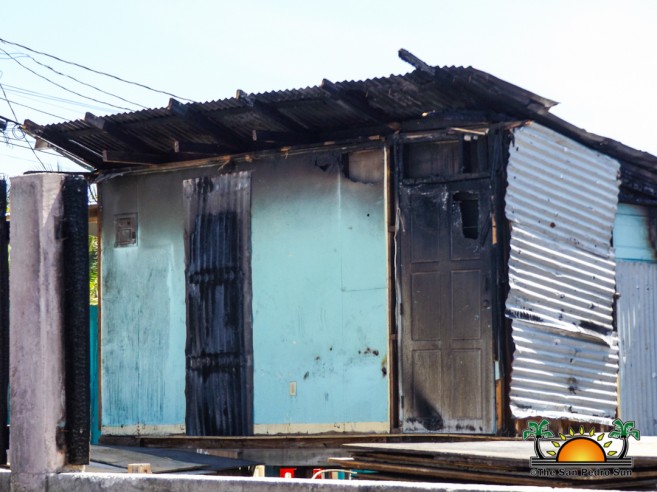 In the meantime, the fire victims continue to return to their daily routine, hoping for the best and trying to leave the fire incident in the past. However, many of them still need assistance. Any interested persons or parties wishing to help can visit Hope Haven at Lions Street across from Maya Island Air or contact them via their Facebook page to find out more about how to help. https://www.facebook.com/HopeHavenBZ/
Follow The San Pedro Sun News on Twitter, become a fan on Facebook. Stay updated via RSS