San Pedro House of Culture hosts Garifuna Culture Night
Friday, November 17th, 2017
The Garifuna Culture has become an integral part of Ambergris Caye. As such, the San Pedro House of Culture (SPHC) hosted a Garifuna Cultural event on Wednesday, November 15th to share the ethnic group's drumming, history and fun with island residents.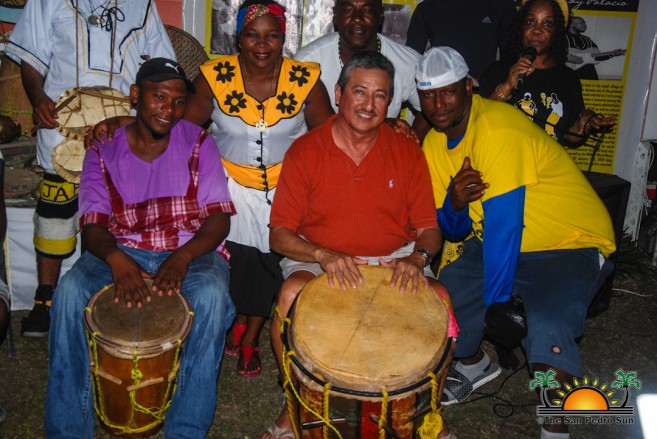 The event began at 7PM, when Director of the SPHC Mito Paz officially welcomed everyone in attendance. Thereafter, organizer of the event, Julia Martinez, shared the significance of the Garifuna Culture and the evening. "I feel so happy to see that my culture is now a part of San Pedro and that it is being honored and celebrated. Garifuna Settlement Day is not a day only for the Garinagu people, but for all Belizeans," she said. The significance of the Garifuna flag colors was then explained.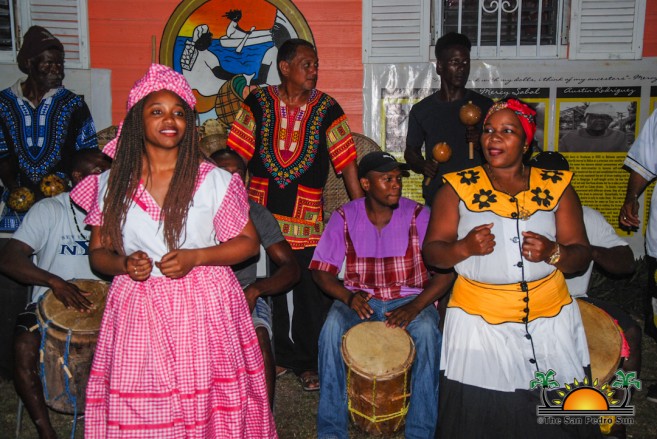 "The black should always be at the top, as it represents the color of our skin and the struggles we went through. The white symbolizes peace, and the yellow symbolizes hope and prosperity for my people." She also stated that on Ambergris Caye there are three types of Garinagu: Belizean, Guatemalan, and Honduran.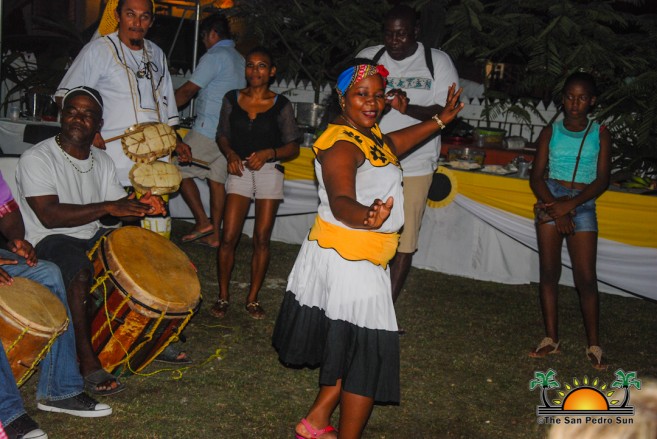 Mayor Daniel Guerrero also spoke, lending full support to the events that the SPHC puts on. "I enjoy everything when it comes to Garifuna culture, from the food to the music. Ms. Julia, I want to let you know that Town Council fully supports the Garifuna culture. That's why throughout the month of November, we plan various activities to honor this rich culture," he said. Providing his appreciation, he delved right into a drumming lesson! Afterwards, the audience was invited to sample tasty Garifuna dishes, while live drumming filled the air.
The SPHC and organizers thank everyone who assisted in the event. They would like to invite the entire community to their celebration of Garifuna Settlement Day on Sunday, November 19th at the Central Park in San Pedro Town.
Follow The San Pedro Sun News on Twitter, become a fan on Facebook. Stay updated via RSS