BSI fights to remove BSCFA out of the sugar cane season negotiations
Friday, November 21st, 2014
The uncertainty on the 2015 Sugar Cane season is still looming over the Belize Sugar Industry (BSI). The Belize Sugar Cane Farmers Association (BSCFA) is fighting to improve the commercial agreement with BSI so as to receive compensation for the bagasse (a fibrous matter that remains after sugarcane stalks are crushed to extract their juice. It is used as a biofuel and in the manufacture of pulp and building materials. ) used by the company. Negotiations from both sides are getting nowhere and the sugar cane season seems to be in jeopardy as it's off to a late start. Cane farmers are refusing to deliver cane if BSI doesn't agree to adjust the commercial agreement.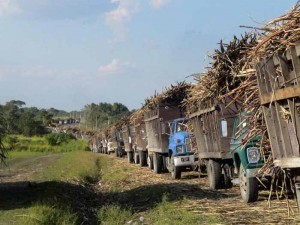 On Monday, November 10th, BSI announced that they will be signing seven year contracts directly with the farmers. This unforeseen event caused much controversy as BSI was asking the farmers to leave BSCFA and deal directly with BSI. "Over one month has now passed and we have not heard from the BSCFA on this matter, which is now critically urgent, given that we are less than a month from the expected start of the 2014/2015 crop. We do not foresee any prospect in the near future of being able to secure an agreement with the BSCFA on behalf of all sugarcane farmers. BSI will now move ahead with alternative options to secure an agreement for the supply of sugarcane to BSI effective 2014/2015 with those farmers and associations that desire to start the crop on time. We have now taken a decision in light of these circumstances to move ahead to coordinate the crop with those farmers and group of farmers who wish to deliver their cane. BSI will now pursue separate but similar agreements to the draft agreement last discussed with the BSCFA on 9th October 2014," explained BSI Chief Financial Officer Belizario Carballo on the company's decision.
While BSCFA remains adamant on its stance for the commercial agreement, several farmers are contemplating the choice offer by BSI. BSCFA has represented the farmers since 1959 and is not pleased with the BSI's attempt to boycott them. "This proposed agreement is the worst agreement ever in the history of the sugar cane industry. BSI has become a predator who is using the agreement to try to obtain maximum benefits from its investments. We denounce that action that they are taking because we find that it is extremely dangerous. It is a means by which they are trying to pit farmers against farmers, to destroy the association and their only objective is to enable them to make it easier to subject our cane farmers. [It is] an onerous and oppressive agreement, which would be detrimental to their interest. What we are advising the farmers is to not sign those agreements. Remain firm as one association. In forming one strong association we are in a better position to promote [and protect] our interest against monopoly, because this is what BSI is," said BSCFA Chief Executive Officer, Oscar Alonzo.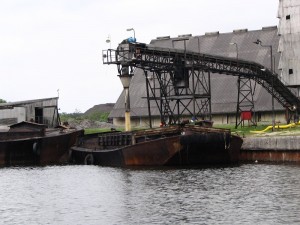 BSCFA also has the full support of the National Trade Union Congress (NTUC). In a press release NTUC stated "the Congress unequivocally denounces the current stance being taken by BSI as downright undermining of the bedrock of collective representation/bargaining that the foundation of labor and laborers' rights is built on. If given life, it will entirely change the landscape of private sector; interfacing with public sector."
BSI has expressed to the farmers that they are willing to negotiate changes on the contract and will issue a final agreement on Friday, November 21st. The cutoff date for farmers interested in signing the contract will be Friday, November 28th. The contract will only come in play if there is a sufficient number of farmers who sign on.
Follow The San Pedro Sun News on Twitter, become a fan on Facebook. Stay updated via RSS