Mahogany Bay Village brings the Hilton Brand to Belize
Wednesday, June 15th, 2016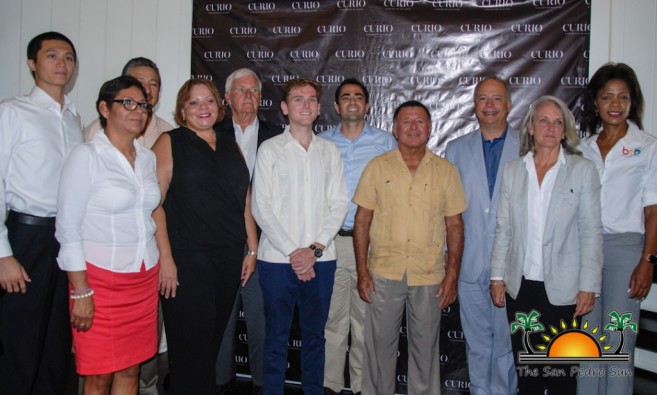 Hilton is officially in Belize. On Wednesday, June 15th, to a core of press and tourism representatives gathered at The Great House, it was announced that Mahogany Bay Village is now part of Hilton's soft brand "Curio". The exciting venture comes 35 months after developers of Mahogany Bay Village began searching for the answer to: "What would hospitality done differently look like?" Now Belize, Hilton Worldwide and Mahogany Bay Village are moving forward in partnership, offering 52 million Hilton clients the opportunity to experience the best that Belize has to offer.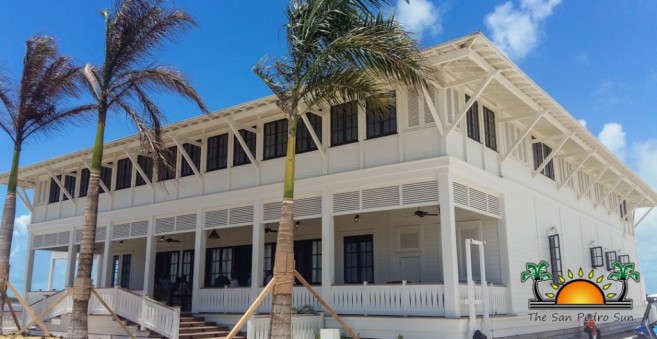 Hilton Worldwide Holdings, Inc. was founded in 1919 by Conrad Hilton, and as of January 2016, its portfolio includes 4,610 hotels with over 758,502 rooms. It is the largest hotel chain in the world after opening a Hilton in the Republic of Chad in Central Africa. Belize marks the 104th country to join the brand, and upon its opening in 2017, The Resort at Mahogany Bay Village, Curio Collection by Hilton will be the first luxury resort from a global brand in the Central American country.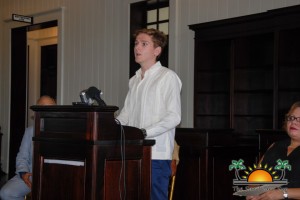 Juan Corvinos, Managing Director, Development, Central America, Andean and Hispanic Caribbean regions for Hilton Worldwide was on hand for the big reveal. "Paired with Mahogany Bay's hospitality expertise, eco-friendly practices and focus on supporting the local community, our first Hilton Worldwide property in Belize will elevate accommodation offerings in the country and allow travelers to discover the true local flavor and spectacular natural beauty of Ambergris Caye and Belize.
President of Mahogany Bay Management, Ltd. Beth Clifford, is excited for this new venture. "The Resort…will be a borderless community that encourages travelers to get out and experience all that Belize has to offer.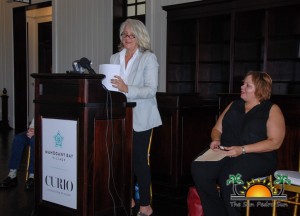 After 35 months and $80 million Belize dollars, the life's work of five renowned designers, 412 local Belize vendors, over 210 passionate and gifted team members…they will be on display for the world to see." Belize's authenticity and quirks are revered and cherished, and it is what attracts world travelers to seek adventure, surprises, refreshment and culture. "We're excited to join partners with the largest hotel brand in the world, Hilton, with their soft brand Curio – a brand that allows us to be authentic to the culture of this great island."
Also on hand for the revelation were representatives of Beltraide, Tracy Taegar Panton – Minister of State in the Ministry of Economic Development, Petroleum, Investment Trade and Commerce with the responsibility for Investment, Trade and Commerce, Karen Bevans, Director of the Belize Tourism Board, Mayor of San Pedro Town Daniel Guerrero, members of the San Pedro Town Council and other tourism stakeholders.
As a tourism driven destination, Ambergris Caye becomes part of a globally-recognized brand offering a new aspect of tourism in Belize. The Belize Tourism Board acknowledges this important milestone for tourism development, and highlights that since its 2012 endorsement of the National Sustainable Tourism Master Plan, this achievement has been one of its objectives towards the 2030 goals for Tourism in the country.
Follow The San Pedro Sun News on Twitter, become a fan on Facebook. Stay updated via RSS