Social Security proposes workers contributions increase to 10%
Friday, September 8th, 2017
To make the national pension scheme and Social Security benefits financially sustainable, the Social Security Board (SSB) has proposed an increase in contributions to 10% of workers earnings, and to also raise the ceiling for insurable income from $320 per week to $500 per week.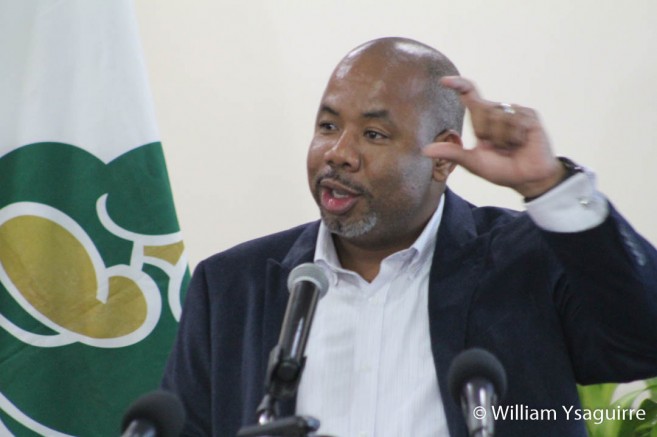 SSB' Executive Director Colin Young explained the reason for the proposed changes to the media who will help share this information with their audiences and the wider public, at a media mixer at the Belize Biltmore Plaza Hotel in Belize City on Wednesday, September 6.


Simply put, expenditure has exceeded contributions, and this deficit is growing to a point where by 2021, it will become unsustainable. In 2014 the $73.6 million paid out in benefits exceeded the $72.1 million in workers' contributions by $1.5 million. In 2015, the $78.5 million in benefits paid out exceeded the $77.3 million in contributions by $1.2 million. Last year the $82.8 million in benefits paid out exceed the $80.1 million in contributions by $3.4 million. This year, the deficit is expected to grow to $11.4 million as benefits are expected to exceed $93.2 million, but contributions are trending towards $81 million by the end of the year. Benefits have been increasing, while contributions are tapering off.
Young said the reason this has happened is that over the past 35 years that the SSB scheme has been operating, the country's population has gradually aged. The ratio of the number of retirees collecting pensions, to the number of contributing workers, has gradually increased. This is because with improved health care, the mortality rate has decreased and life expectance has increased, the average Belizean at birth is now expected to live to 72/75 years of age.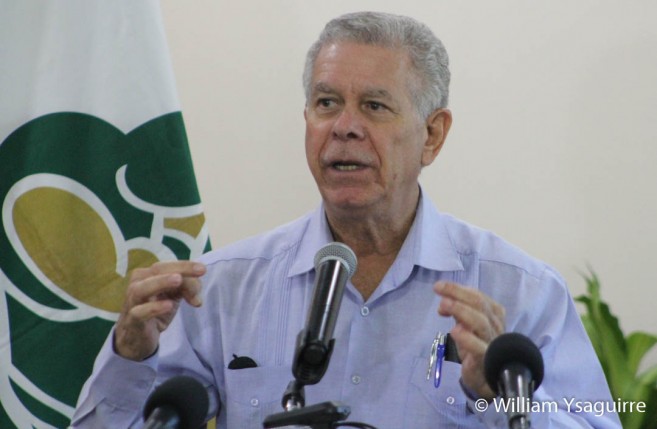 If the SSB continues in this manner for the next four years without any increase in the rate of contributions, the system will crash, warned SSB's actuary Hernando Montas. He recommends that the SSB complete its consultations with workers and other members of the public as speedily as possible to gain their approval, so that the proposed increase in contributions can be legislated into effect by the beginning of the next financial year in April 2018. He noted that life expectancy at birth is not the same as life expectancy of a retiree at 60 years, Belize's minimum retirement age. A 60-year-old can have a life expectancy of up to 80-84 years of age. Young showed that while a person contributing the maximum contribution allowable at present, might contribute about $29,000 over their working life, they could collect as much as $150,000 in pension benefits, if they retire at 60 and live to be 85.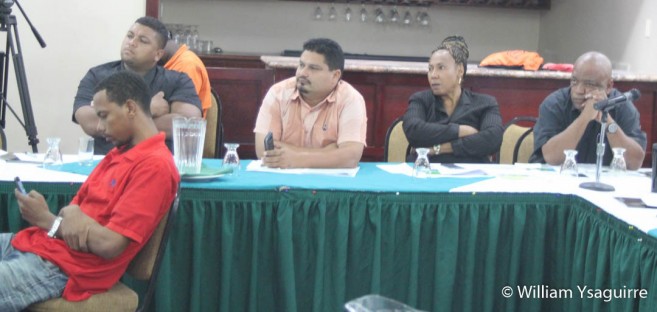 Social Security Board's chairperson Chandra Cansino said the Board has already had a series of consultations with employers and workers unions, to explain the need for the increase. Presently the pension benefits paid out are 80% of the insured income, but in 2015 more than 37% of the insured persons contributing to the SSB scheme had weekly earnings exceeding the present ceiling of insurable income at $320 per week. Raising the ceiling for insurable income to $500 will allow this 37% to insure a greater part of their earnings, and so reap a larger pension, when they eventually retire.
Young also explained that while long term branch accounted for the lion's share: 56.25% of benefits the SSB pays out for pensions, survivors' pensions invalidity funeral grants, the scheme also pays out 24.5% of its benefits in employment injury benefits, medical care, disablement and funeral benefits, and the short-term branch accounted for 19.25% of the benefits paid out for maternity and sickness.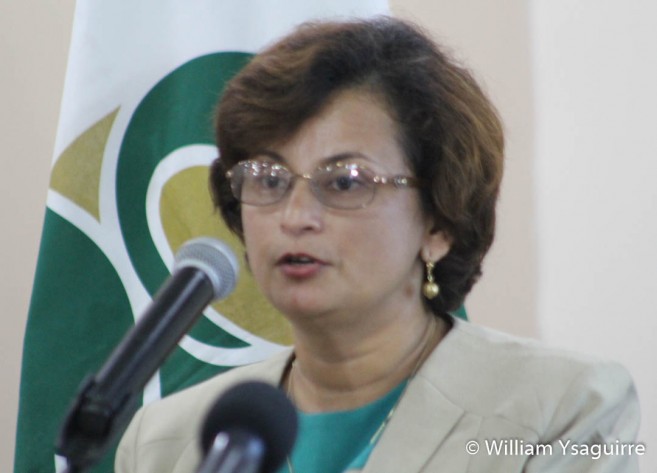 SSB's Sofia Hernandez had cited these benefits, such as even when a retiree dies, that pensioners' spouse or his surviving children under the age of 16, or up to the age of 21 if they are enrolled full time in an educational institution, may collect up to 66% of the deceased's pension. Last year, 3,190 such survivors collected $6.7 million in benefits. Another $8.6 million were paid out to 22,213 beneficiaries for sickness benefits and $3.4 million was paid out to 418 beneficiaries of invalidity benefits. Retirement benefits totaled $31 million last year, paid out to 5,797 pensioners, and another 431 persons who were not eligible for a pension also received a retirement grant.
Employment injury benefits paid out were $5.9 million last year, to 1,794 beneficiaries. Maternity benefits totaled $4.2 million, of which 1,258 mothers received a maternity allowance, which was 80% of their insurable earnings, and another 3,159 received a maternity grant of $300 per child.
Follow The San Pedro Sun News on Twitter, become a fan on Facebook. Stay updated via RSS