Carnaval 2014 kicks off with music, dance and color
Tuesday, March 4th, 2014
Carnaval 2014 kicked off on Saturday, March 1st with the annual Street Block Party at the Central Park. The event was organized by the San Pedro Cultural Committee in collaboration with the San Pedro Town Council (SPTC) and the National Institute of Culture and History (NICH). This year's celebrations are being held under the theme "Alegría y Color, La Máscara de la Tradición".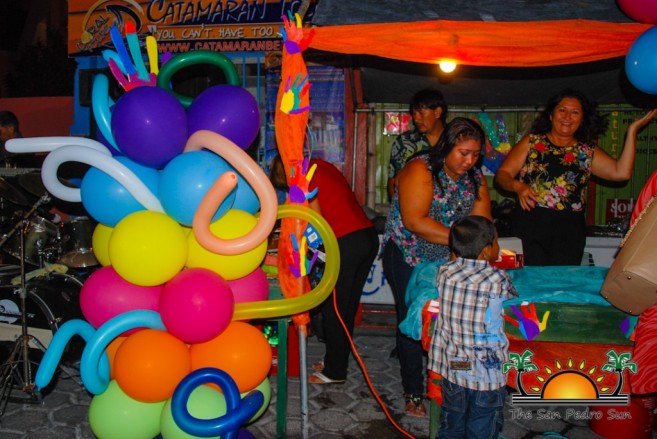 The night commenced at 7PM with an array of activities for the whole family to enjoy. Gaily decorated Carnaval inspired booths served delicious bite size foods/snacks, pastries and refreshing beverages. Marcia Gonzalez and Elyon Tillett tied for the Best Carnaval Inspired Booth, they both walked away with $400. Elyon Tillett also won the Best Carnaval Inspired Food category and $100. Luis Caliz took the Best Carnaval Inspired Drink and $100. Visitors were also treated to a trip to the past, as a gallery of photos the early days of carnival celebrations were on display.

The main on-stage event included dance performances by the some of the best young artists of San Pedro Town. Master of Ceremonies, Eiden Salazar emulated the carnival spirit as he introduced the performances which included routines from Little Angel Pre-school, Miss Chiquitita 2013 Zillah Flota, San Pedro High School, San Pedro Roman Catholic Primary School, San Pedro Revolution Dancers and the San Pedro Dance Academy.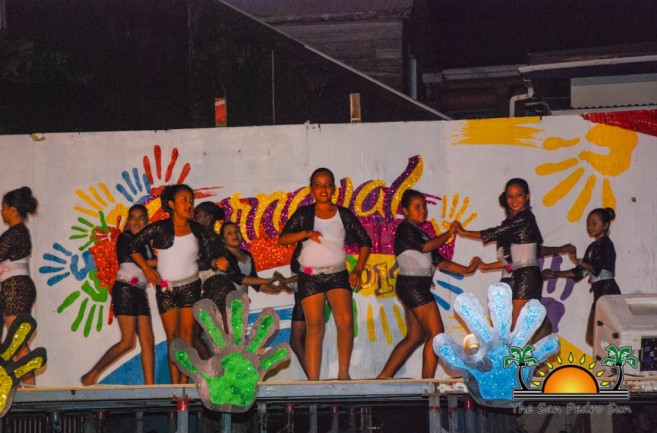 Of course no event would be complete without speeches from our elected leaders! Speaking at the event was Deputy Mayor Guillermo "Mito" Paz, Mayor Daniel Guerrero and Area Representative and Minister of Tourism, Culture and Civil Aviation Manuel Heredia Jr. Each speaker elaborated on the importance of carnival to San Pedro Town and the need to foster the island's culture in a safe and proper way.

Que Viva el Carnaval de San Pedro! Let the Carnaval celebrations begin!
Follow The San Pedro Sun News on Twitter, become a fan on Facebook. Stay updated via RSS