Works to complete the police barracks has restarted!
Sunday, April 6th, 2014
14 days after the San Pedro Town Council announced that they were ready to move the two houses donated to the San Pedro Police Department, the houses still remain unmoved. The houses were given to police, by the San Pedro Business Association (SPBA) after the Belize Coast Guard no longer had use for them. The houses are expected to address the issue of the living conditions of the police officers on the island who live in dilapidated buildings.
According to the supervisor of the project, Deputy Mayor Gabriel "Gaby" Nuñez, due to personal issues, he had to be away for a few days but work resumed on Friday April 4th. "We did all the measurements but due to family health emergencies work was halted. We have resumed work and we expect that by this weekend, the project will begin to take shape," said Nuñez, who is overseeing the volunteer group that is moving the two buildings.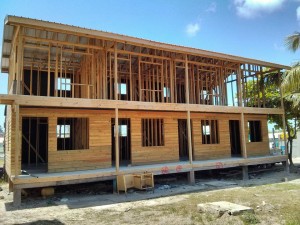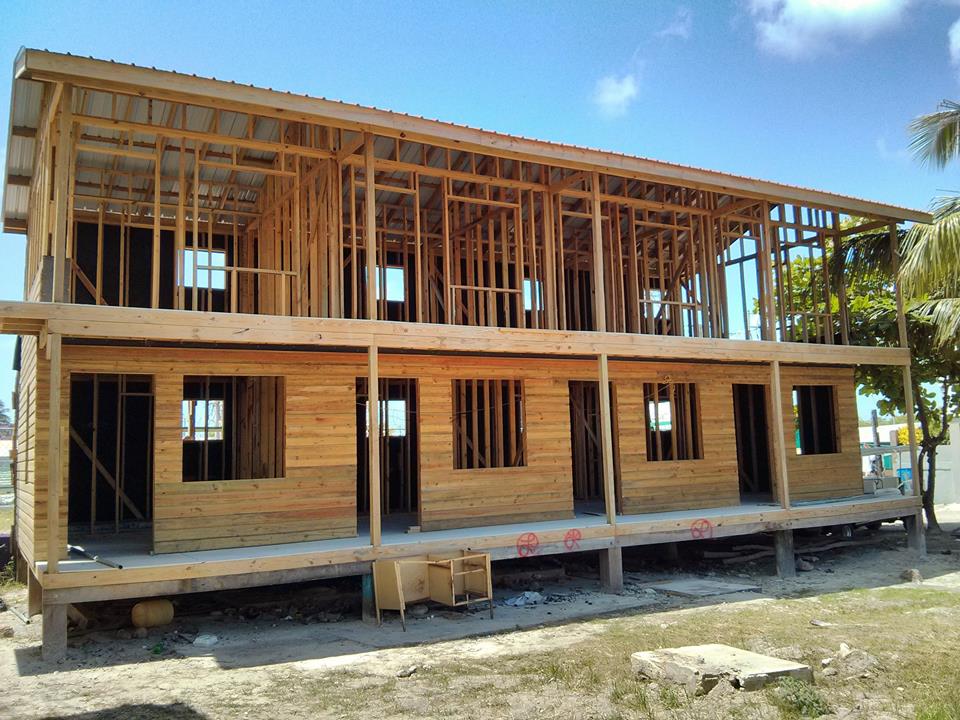 Meanwhile, another project addressing the same housing issue is the completion of the new police barracks building spearheaded by a group of business people. The group announced last week that they were short $44,750 to complete the building, and they appealed to the business community for support. Since then four more monetary donations: $3,000 from Lola's Pub, $5,000 from a frequent guest at The Phoenix, $500 from Hidden Treasure Restaurant and $500 from Henry and Mary Beissner have come in. With those donations, the project remains short $38,750 from completion. Three in-kind donations were also made; Abel's Painting has donated $10,000 worth of paint and labor, Kama Lounge is donating new sheets, pillows and ten toilets amounting to $5,000 and The San Pedro Sun will donate a full sized refrigerator. Work on the building is expected to commence on Friday April 4th as well. .
Anyone wanting to contribute financially or in-kind to the barracks building is asked to contact Mukul Kanabar at [email protected], Gricel Graniel at [email protected] or The San Pedro Sun at 226-2070.
Follow The San Pedro Sun News on Twitter, become a fan on Facebook. Stay updated via RSS