Community support can help Kent succeed in the Commonwealth Games
Friday, May 2nd, 2014
The Commonwealth Games was established in 1930, and is a multi-sporting event that takes place every four years. This year, the 2014 Commonwealth Games are set for July 23rd-August 3rd in Glasgow Scotland and San Pedro's very own Kent "Bob" Gabourel is set to represent the country in the one man triathlon. While Gabourel has been hard at work training on the island and mainland, the road and weather conditions are still far from what he will face in Glasgow. As such, Kent needs to travel to Glasgow ahead of the Belize contingency if he is to perform well, and that is where the community comes into play.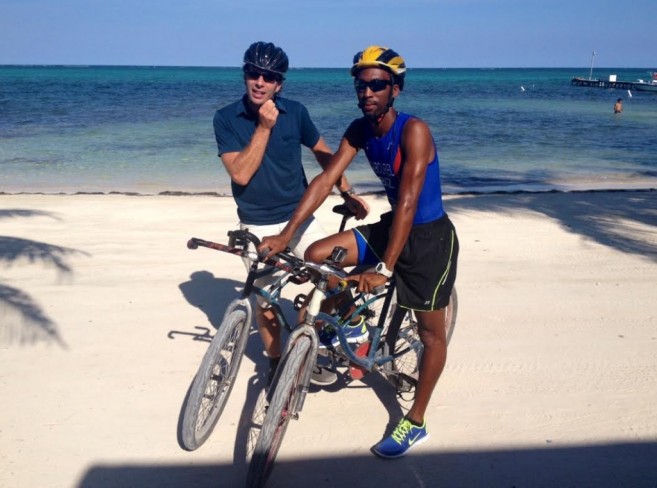 In speaking with Mark Beaumont of the British Broadcasting Corporation (BBC), who recently interviewed Gabourel for a segment for the Queen's Baton Tour, Beaumont stated, "I think he has a very unique situation with the way he trains. There are no big paved roads, so the fact that he is training to race some of the world's best triathletes on customized beach cruisers and the fact that he is training out in the Caribbean Sea is unique. He will be competing in Glasgow in the summer in road race conditions and very cold water. When it comes to the running, again he doesn't have the facilities that a lot of the world's best athletes have. However he has a huge amount of experience and determination, so his story is fascinating. I don't think there will be anyone else going to the 2014 Commonwealth Games facing the conditions Bob does, in terms of how he is training on the island,"

For Kent, this is the opportunity of a lifetime and he feels most privileged to be representing his country. Kent, who is also a devoted trainer in triathlon and cycling for island youth, sees this opportunity as a practical example for his youth, teaching them that no matter where they come from, with hard work and dedication to one's skill, anything is possible. He has spent the past several months preparing by competing in cycling races, triathlons and a daily workout regime, and Kent already knows the challenges he will face in Scotland. While most sports will be on a controlled platform or field that fundamentally meets the same standards globally, factors such as different altitude for running and cycling, and the icy waters he will encounter in swimming, will surely call for some special preparation and adaption.

While the Belize delegation is scheduled to leave July 21st just in time to get there on the appointed date of the event on the 23rd. Kent has been professionally advised to make efforts to get to Glasgow well in advance so that he will have time to train in the foreign atmosphere which is completely different than anything he is used to. Kent has been generously provided with accommodations in Scotland, however the athlete still has a list of other equipment and supplies he needs before he can get there, including flight arrangements.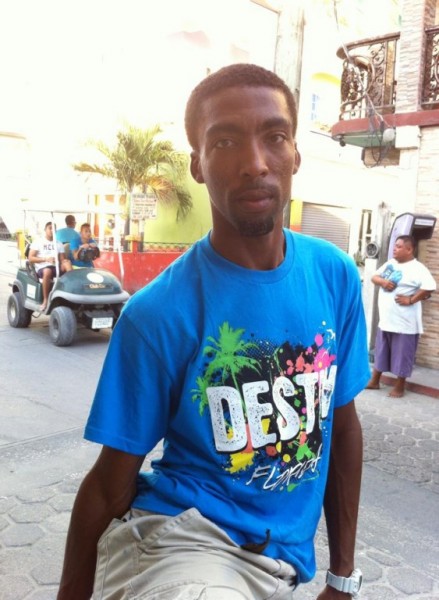 The San Pedro Sun stands behind this great athlete and role model to our island's youth and we seek the community's support in helping to get Kent to Glasgow by the end of June so that he will have enough time to train leading up to the games. An estimated $10,000 will help Kent to cover the cost of flight arrangements, cycling equipment and triathlon gear. Those interested in donating to this cause can do so by contacting The San Pedro Sun at 226-2070 or Kent at 604-9013.
Follow The San Pedro Sun News on Twitter, become a fan on Facebook. Stay updated via RSS