Rotary Club of Ambergris Caye launches new fund raising projects
Friday, February 24th, 2017
The Rotary Club of Ambergris Caye (RCAC) has been brainstorming on fundraising methods to support all of their projects that benefit the island community, and recently they have launched two new ways of collecting the much needed funds.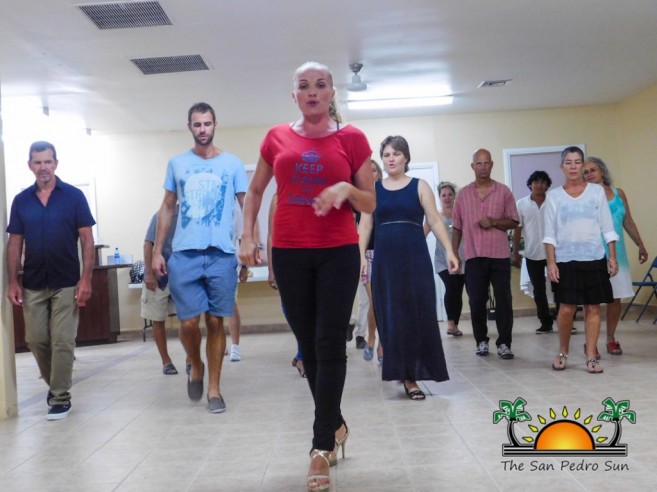 On January 16th they launched their "Let's Dance" 'funraiser' at the Banyan Bay's Conference Center. Under the instruction and expertise of professional dancer Zuzana Maros, attendees are able to learn swing, salsa, modern, bachata, merengue and other Latin-inspired dances every Monday from 7PM to 9PM. The class is geared to couples and singles, 21 years and older, and costs $25BZ per class, or $20 per class with a 10 pass card, and $15 for all Rotarians.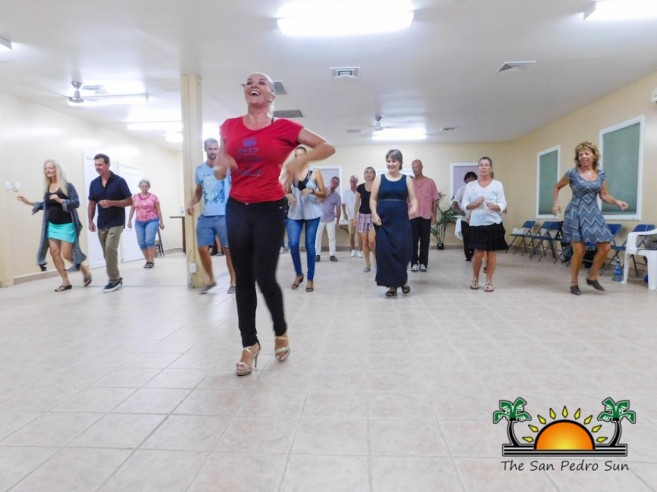 Rotarian Diane Tabony explained the purpose of the initiative. "It's been super exciting hosting these dance events. But I must reiterate that this is not a fundraiser, it's a FUNraiser! We are not asking you to give a lot of money so someone else gets a lot of money. We want you to have fun, so that's why we keep our prices low so more people can come. I have 31 years on Ambergris Caye, and I identified a long time ago that this community is missing healthy things for couples and singles to do other than to hang out where there is alcohol," said Tabony.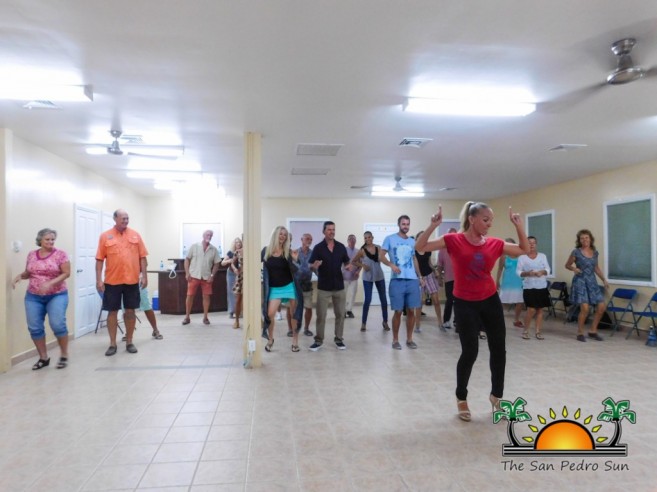 On Friday, February 17th the Rotary Club announced the installation of two donation boxes inside the terminal of Tropic Air. Originally used as bus fare collection boxes, the containers were retro-fitted especially for their purpose by Rotarians Marci Price and Clark Hicks. The project was baptized with the name 'Change Fa Change,' which asks departing visitors to donate their extra change in an effort to help fund community projects on the island.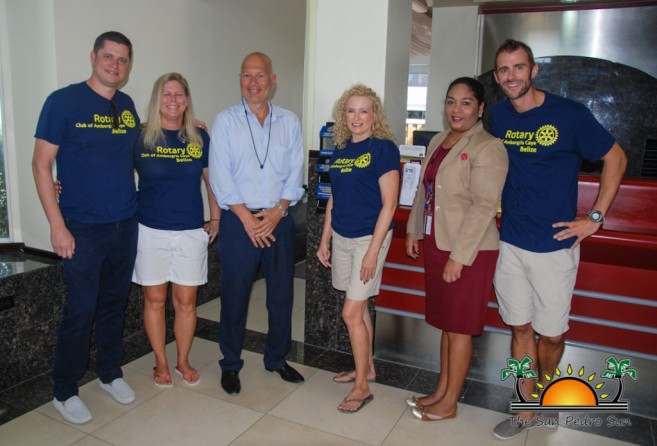 Present at the opening of the project were Tropic Air President John Greif III, and Diane Tabony, Treasurer of the RCAC, among other Rotarians. Greif expressed his support for the project and was glad to be part of the initiative that aims to address issues such as water quality, emergency health care, and activities for youth.
One of the projects the Rotarians will be working on is improving 911 and emergency response services for the island. "We want to create a database of all available medical equipment, staff with emergency response training ant 24-hour boat captain availability," said Tabony. She mentioned that the project will also seek to assist the Dr. Otto Rodriguez San Pedro Polyclinic II with repair, maintenance, supplies and training on medical equipment. Another essential part of the project is procuring two multi-lines to separate 911 calls from regular calls, while, at the same time providing training on when and how to use 911.
Another project will directly work with the children of San Pedro. Tabony indicated that the Club has been assisting with softball sessions on Wednesday evenings, for the San Pedro Kid's Club. "We have been helping in sourcing volunteers, raising funds for softball equipment and marketing the club," she said. The continuation of this program is considered by the Club members as vital since it provides a fun safe, place for after-school activities.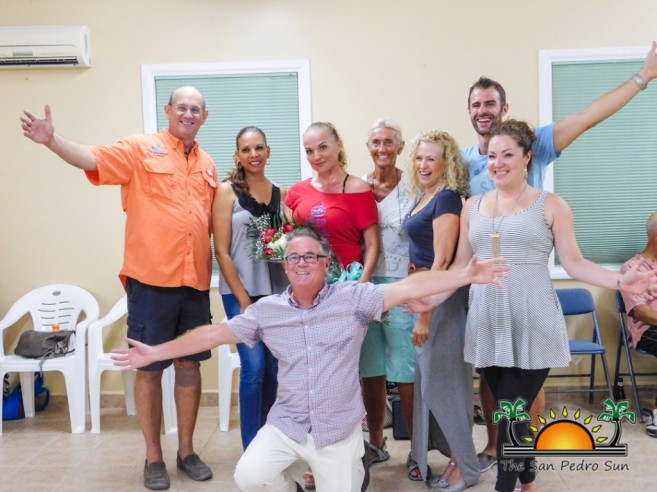 RCAC will also undertake the 'Wash' initiative, a new project being promoted by Rotary International. "Belize is one of the pilot countries that have been chosen for this project, which deals with water sanitation and hygiene for the schools," said Tabony. "We will be looking at the schools in the country and find out what type of conditions they have… if they have proper bathroom facilities, if they are functioning and if they have enough." Tabony says that this information will be collected and then presented to Rotary International.
According to Tabony, besides the funding collected from these efforts, they also expect donations from other sources, such as Rotary International and special fundraising events taking place in the community from time to time.
The RCAC has two additional donation boxes available, in case any establishment on the island would like to install one at their premises.
For more information about the different programs or how to become involved, contact 653-4806 or follow them on Facebook: Rotaryclubofambergriscaye.
Follow The San Pedro Sun News on Twitter, become a fan on Facebook. Stay updated via RSS