Ambergris Caye's Rotary Club to introduce mock interview program for students
Monday, January 15th, 2018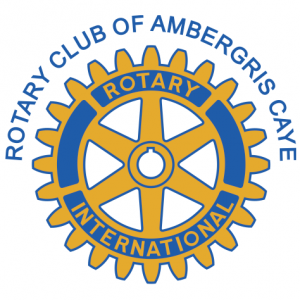 The Rotary Club of Ambergris Caye is gearing up to launch a project designed to host mock interviews for high school and junior college students on the island. The program is expected to help students identify their interview strengths and weaknesses.  It is also expected that the exercise will motivate them to take specific steps to improve future interview performance and provide them with suitable interview guidance information.
The program is scheduled to start mid-January and run through March of this year, and the island Rotary Club is seeking the assistance of the San Pedro business community. According to Rotarian Diane Tabony, businesses are being asked to interview a minimum of six students. "We ask that these mock interviews are done at the participating business establishments so that the experience is real," she said. "The students will dress as if they are going for a real job interview," Tabony stated that the program has interview assessments and each interviewer is provided with an incentive guide and a set of core questions to be asked during the interview, which should last about half hour. She also mentioned that volunteers will be provided with a brief training before the program starts. "After the interview, there will be around 13 minutes of revision so the students can get immediate feedback," Tabony says that participating students will receive a kit with documents so they can prepare.
It is believed that the program could be beneficial for both the student and the employer. The student will be more prepared when attending a real job interview, while the employer will be familiar with the individual in case there is a vacant post at the establishment sometime in the future. "We would like this to be a sustainable annual program. We are happy that the high school and junior college on the island are fully on board," said Tabony.  She indicated that if the program is successful on the island, they will share it with the other Rotary Clubs across the country.
The Rotary Mock interview initiative came about after Rotarian Kate Corrigan returned from a visit in England. She observed that Rotarians in Wrexham, Wales created a similar program, which is a carefully researched set of documents to help volunteers carry out consistent, effective and enjoyable mock interviews.
According to organizers, a few business establishments on the island have already shown interest in the initiative and they hope to get more involved. Any members of the business community that may want to be part of the program can visit the Rotary Club's Facebook page under 'RotaryClubofAmbergrisCaye' or by calling 665-9992.
Follow The San Pedro Sun News on Twitter, become a fan on Facebook. Stay updated via RSS