Rotary club of Ambergris Caye Belize Celebrates 1st Year Charter Anniversary
Sunday, May 14th, 2017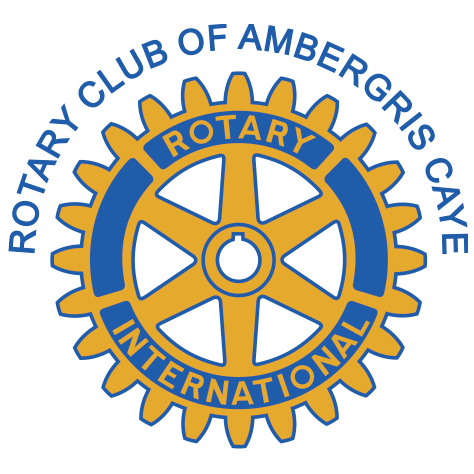 Press Release – Rotary Club of Ambergris Caye — Officially Charted by Rotary International on the 25th of May, 2016, Rotary Club of Ambergris Caye Belize (RCACB) prepares to celebrate its 1st anniversary and we'd like to share a little about Rotary in general, our Club and what we have been up to over the past year.
Founded in Chicago, USA on February 23, 1905 – Rotary is a global network of volunteers who share a passion for enhancing communities and improving lives around the world. Rotary clubs participate in an array of service projects that address community needs at home and abroad – from fighting disease and providing clean water to supporting education, growing local economies and promoting peace.
Rotary's top priority is the global eradication of polio – a paralyzing yet vaccine-preventable disease that is now 99.9 percent eliminated from the world.
Rotary connects 1.2 million members of more than 35,000 Rotary clubs in over 200 countries and regions. Their work improves lives at both the local and international levels, from helping families in need in their own communities to working toward a polio-free world. For more information, visit Rotary.org.
The Rotary club of Ambergris Caye Belize found it's start with a group of like-minded individuals, wanting to bring Rotary to the island. With some work and satisfying all the necessary criteria The Club was officially Charted by Rotary International on the 25th of May, 2016.
RCABC came out of the gates full charge. In our first few months just prior to and following Charter we:
• Decided our main focus as a service Club would be:
"Strengthening Community Through Service to Future Generations"
• Received a donation of close to 10,000 books which were sorted and donated to both the San Pedro and Caye Caulker libraries, as well as to several schools on the island
• At the New Horizon's school, painted & repaired the Principal's office, cleaned up the yard & repaired & painted the lunch counter
• Held our 1st fundraiser at the San Pedro 2016 Lobster Fest, to build up our Foundation account and have funds available for additional projects
• Lent assistance the Lions Club of San Pedro after the traumatic fire that occurred last summer with several members helping with sorting donations and organizing with several Clubs around Belize donating to the telethon for the fire victims
• Assisted with the Costa Maya Fundraiser/Fashion Show at Acquafino Island Resort & Spa which raised enough funds to purchase a generator for the San Pedro Police Station and donated $3,500 BZ to Raise Me Up for the SP Kids Club
• Hosted the INTERMAGIA Magic Show in October, which was a great family daytime event and fun evening fundraiser for the community
• Developed "FUN – raising" plans with Monday night Let's Dance lessons and installing donation boxes at the San Pedro Tropic Air terminal
With several projects under our belt and in process, our Club then got to work learning more about Rotary as a whole and getting our Club organized.
Rotary International has a very strict set of guidelines that all Clubs must follow when it comes to District (ours includes Clubs in Belize, Honduras & Guatemala) and International Grants. We, as a Club, were determined to find a few projects that met those criteria and have been working on short, medium and long term goals for our main project; Emergency Response. A more detailed Release will be sent out soon including accomplishments to date, work in process and future goals for this project. But to summarize in this message RCACB has been;
• Working with the Police Department to assist developing a system for the Police Station when responding to 911 calls.
• Working with the Polyclinic to assess their needs
• Working on an island wide system to help all First Responders develop and establish an Emergency Response Plan for all crisis, large and small.
It has been a satisfying 1st year in Rotary. As a group, we have all made new friendships, strengthened some old ones, and are proud of what our small team has been able to accomplish to date, as well as being able to call ourselves Rotarians.
RCABC meets every Wednesday for lunch at Banyan Bay, if you are interested in learning more about Rotary or becoming a member please feel free to contact us via our Facebook page at http://www.facebook.com/RotaryClubofAmbergrisCaye, and look for our upcoming Press Releases detailing our ongoing projects.
Follow The San Pedro Sun News on Twitter, become a fan on Facebook. Stay updated via RSS