Ambergris Caye Rotary Club continues to fundraise and support community organizations
Saturday, March 17th, 2018
The Dr. Otto Rodriguez San Pedro Polyclinic II continues to be recipient of the kind donations from the Rotary Club of Ambergris Caye. The latest donation was a much-needed defibrillator among other medical supplies that were handed over on Friday, March 9th. The Rotarians also held a dollar drive that same Friday and another one on Saturday, March 10th throughout San Pedro, collecting a total of $4,807.47 in cash donations. The Club also reported other donations that brings up the total amount of collections to $11,007.47. The funds are intended to be used to benefit the Ambergris Caye via different community programs.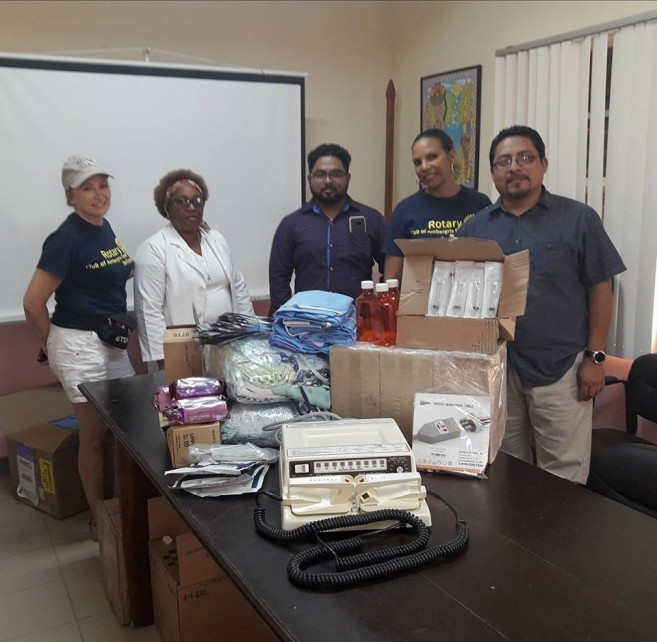 Rotarian Diane Tabony thanks the community's involvement on the island, which allows the Rotary Club to assist San Pedro Town in different areas. According to her, helping the Polyclinic is always one of their top priorities. They believe that the island's main medical institution must be well prepared to render adequate services. As to the success of the dollar drives, the Rotary Club is deeply touched by the community demonstrating their appreciation and generosity in their donations during the drive.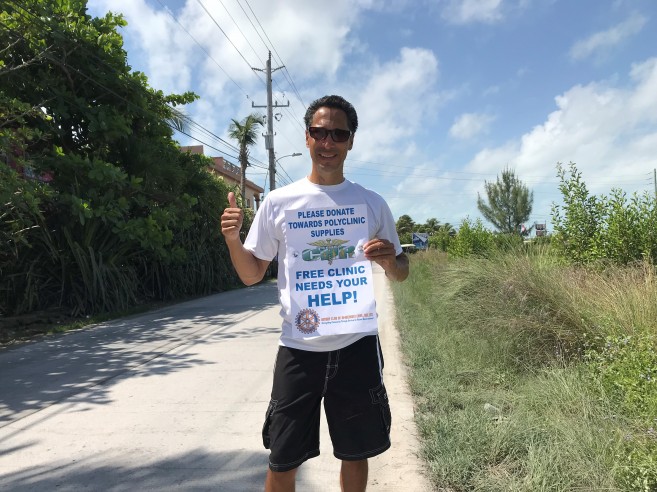 A couple of instrumental donors that have helped tremendously via generous donations include Mahogany Bay Village, who donated $1,300 and Bellingham Washington Sunrise Rotary, which gave $1,000. Along with the Rotarians $3,900 contribution to their club fund, this brings the total to $11,007.47.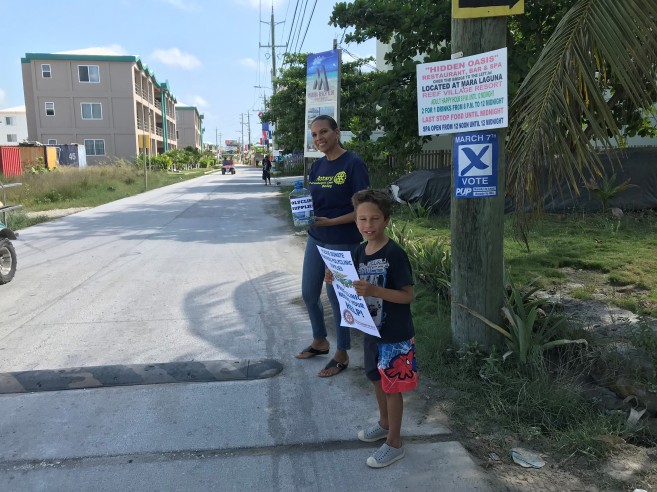 Members of the club thank everyone who has shown support. A BIG thank you goes out to everyone that contributed to the dollar drive and to all the donors. The Rotary Club of Ambergris Caye remains committed to serving the community and invites any interested persons that may want to become involved to contact them by calling 653-4806. They can also be reached via their Facebook page at Rotaryclubofambergriscaye.
Follow The San Pedro Sun News on Twitter, become a fan on Facebook. Stay updated via RSS