Rotary Club of Ambergris Caye raises funds to start club and participate in San Pedro Lobster Fest's Block Party
Sunday, May 28th, 2017
On Sunday, May 14th, Pier 366 Restaurant at Banyan Bay Suites hosted the Rotary Club of Ambergris Caye Belize's (RCACB) 'Mother's Day Beauty & the Brunch'. In partnership with Toucan's newest Gift Shop, 'Serendipity', RCACB celebrated moms with a delicious brunch, live music, and even a fashion show.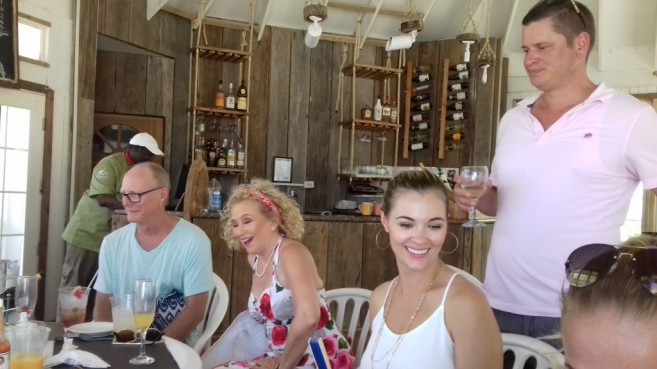 Prior to the event, a raffle was held at San Pedro High School (SPHS), where the RCACB gave away two vouchers for the event, courtesy of Pier 366 and Keller Williams, and a 12-hour golf cart rental, courtesy by C&S Carts. The lucky winners of the vouchers were SPHS teachers Phillip Ramsey, and the golf cart rental went to Felicia Ack. As the brunch ended, Mickey Sparks won a gift basket raffle, which included donations from: The Belizean Soap Company, Estel's Dine by the Sea, The Candle Garden, Hotel Del Rio, La Mozzarella, 12 Belize, The Belize Chocolate Company, Toucan Gift Shop, and J&H Carts.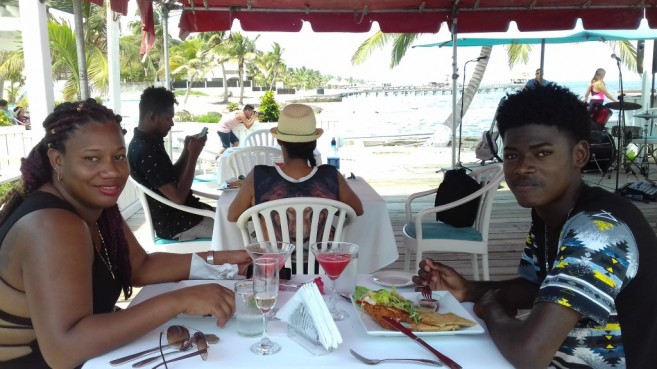 Rotary has over 1.2 million members world-wide, the RCACB is also working towards launching its own Interact Club in San Pedro Town. From ages 12 to 18, Interact Clubs help bring young people together to develop leadership skills, while discovering the power of 'Service above Self'. The establishment of the Club will not only provide the youth with an opportunity to make a difference in the community, but it will offer them options to be a part of global exchange and scholarship programs. By joining, the youth will also be able to meet with members throughout Belize, and make lasting friendships. Funds raised from the mother's day raffles will go towards the setup of the club and help with their first project.

Lobster Fest Chairs for Charity
For the second year, the RCACB will be participating in San Pedro's Lobster Fest Block Party. With a mission of "Strengthening Community through Service to Future Generations", the RCACB will be hosting their "Chairs for Charity" event. For a fee, Block Party attendees can get comfortable seating, limited bar access, Porta Potty facilities, and runners for food booths. The venue will also serve as an opportunity for visitors and community members to learn more about Rotary Club, and members will be able to answer questions regarding the RCACB's initiatives.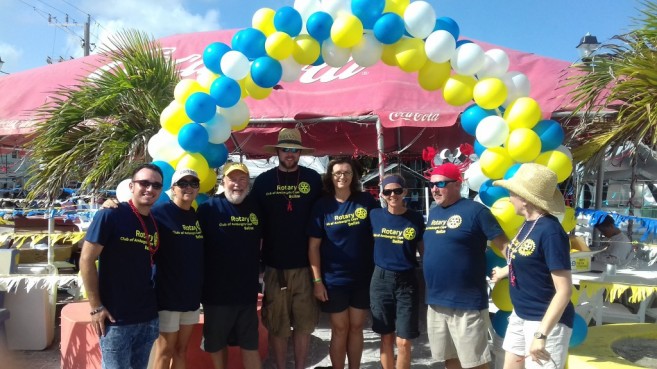 The RCACB thanks all sponsors who for their donations, and all who contributed to their fundraisers. Rotary encourages members to take action, build international understanding, and make new friends around the world. For more information on Interact Clubs, please visit rotary.org/en/get-involved/interact-clubs
Follow The San Pedro Sun News on Twitter, become a fan on Facebook. Stay updated via RSS