Island Pool Supply donates buckets to DFC Eco Rangers
Wednesday, July 19th, 2017
Months after the 'Development Finance Corporation (DFC) Eco Rangers' youth group was formed, sponsorship has allowed them to continue their mission to keep La Isla Bonita clean by beautifying, gardening, and cleaning their residential area in DFC. On Thursday, July 14th, Island Pool Supply handed over 40 buckets to the group to use as trash bins.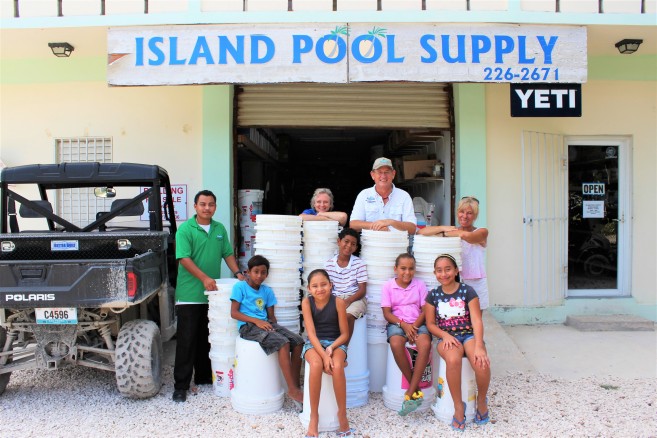 DFC Eco Rangers remains active in advocating to keep the island garbage-free, and currently participates in several clean-up activities, such as picking up trash, placing trash bins for public use, planting trees/flowers, and educating people on which plants are good to plant in their yard. They also sell plants in an effort to beautify the island and raise money to support their efforts.
Island Pool Supply's Kevin Owen shared his interest in becoming a sponsor of the DFC Eco Rangers. "We are very interested in improving Ambergris Caye in both general appearance and the education/growth of the children. The children in the DFC Eco Rangers are working to improve their neighborhood, but they are also learning about responsibility and the environment. They are setting a positive example for the people of their neighborhood, which can spread to more people and other areas of the island. When we learned of their efforts, we offered to help them in any way we could," said Owen.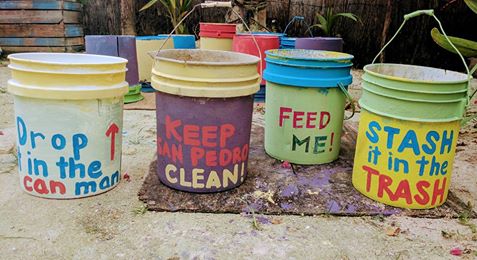 Owen states that there could be drastic consequences if the community refuses to become involved. "Ambergris Caye is supported by tourism. If we don't all work to ensure that tourists enjoy their visit, we risk killing tourism, and the jobs that go with it. The community as a whole has to be active in keeping the island clean, and having children leading the effort is a great way to involve families. When people throw trash and garbage on the ground around their homes, roads and in public places, it takes away from the beauty of Belize," he said.
He further stated that he will continue to support the DFC Eco Rangers in their clean up initiatives, and is proud of the Rangers for their self-motivation. "I am very impressed, and proud that these super kids are putting their time and effort toward improving their neighborhood and themselves. They are acting as role models for other children and adults here on Ambergris Caye. My door is always open to them," said Owen.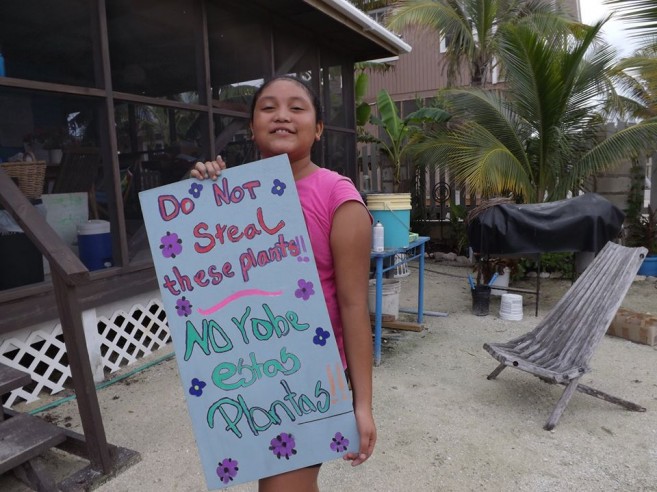 As the Rangers' vision is to make visitors and residents appreciate Ambergris Caye's natural beauty, they encourage the community to: 1) properly dispose of garbage, 2) reduce, reuse, and recycle, and 3) plant various plants to reduce carbon monoxide. Meanwhile, the Rangers will be keeping busy by painting their new buckets, and placing them throughout areas in DFC.
If you have additional questions, need information on how you can get involved, or would like to make a donation, please call Adan Kay at the Ministry of Human Development at 206-2645.
Follow The San Pedro Sun News on Twitter, become a fan on Facebook. Stay updated via RSS