Projects Abroad and DFC Eco Rangers take on school garden project
Saturday, July 29th, 2017
In an effort to tackle various gardening and recycling projects, the 'Development Finance Corporation (DFC) Eco Rangers', along with Projects Abroad Belize, combined forces on Wednesday, July 26th. Dedicated to addressing the issue of excessive garbage, the DFC Eco Rangers was formed by a group of grade-school children with the mission to clean and beautify their residential area in DFC. Projects Abroad, one of the largest volunteer abroad organizations in the world, focuses on areas of teaching, care, conservation and environment, medicine and healthcare, sports, culture and community. Since the DFC Eco Rangers are dedicated to eco-friendly and clean-up initiatives, Projects Abroad thought they would be the perfect partners to help beautify their floating garden at New Horizons Seventh Day Adventist School (NHSDAS).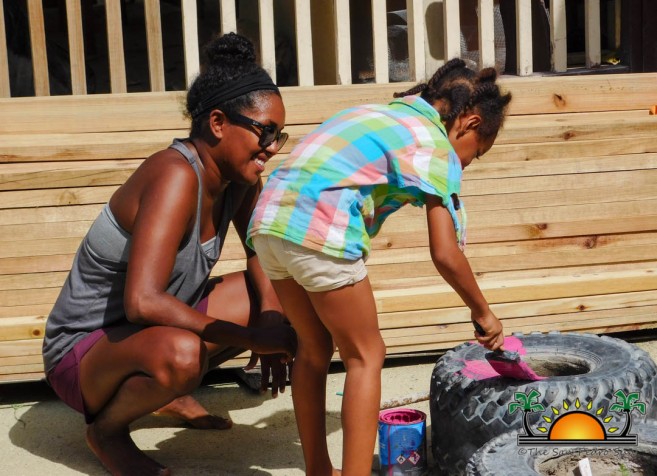 Projects Abroad leader, Cora Guillen, stated that she is impressed with the DFC Eco Ranger's ambition to keep La Isla Bonita clean. "When we started a garden here at the school three weeks ago, we decided that because most of the DFC Eco Rangers go to NHSDAS, we wanted the kids to become involved. They were able to do what they do best, and now, we have a bright and colorful garden," said Guillen.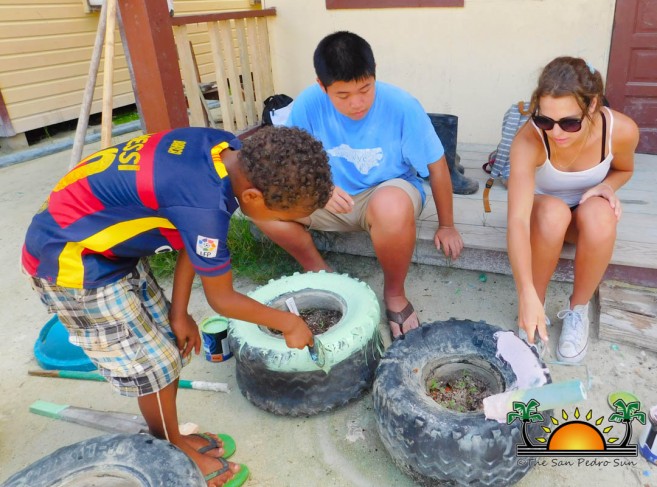 At 9AM, several Rangers and Projects Abroad volunteers helped paint golf-cart tires with acrylic paint. After a busy morning of work, over ten tires were colorfully painted, and added to the garden. Since dirt was donated by a community member, the tires were then filled with dirt and vegetable seedlings. With love, care, and frequent watering, the Rangers will be able to harvest tomatoes, beans, lettuce, carrots, cucumbers, bell peppers, and cabbage from NHSDAS's floating garden in just a few months.
The Rangers also had the opportunity to create flowers from plastic water bottles that were recycled during Tres Coco's First Friday's trash pickup. The Rangers enjoyed expressing their creativity with water paint, scissors, pipe cleaners, yarn, markers, and glitter.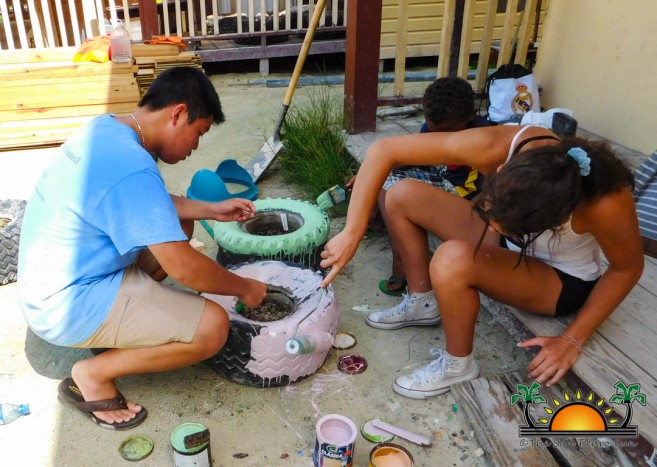 Guillen stated that the DFC Eco Rangers are planning to establish their own garden club at NHSDAS, as the 2017-2018 school year re-opens. The Rangers hope to gain members that will be responsible and help water plants, keep the garden well-kept, plant more vegetables, learn about the environment and benefits of growing one's own food.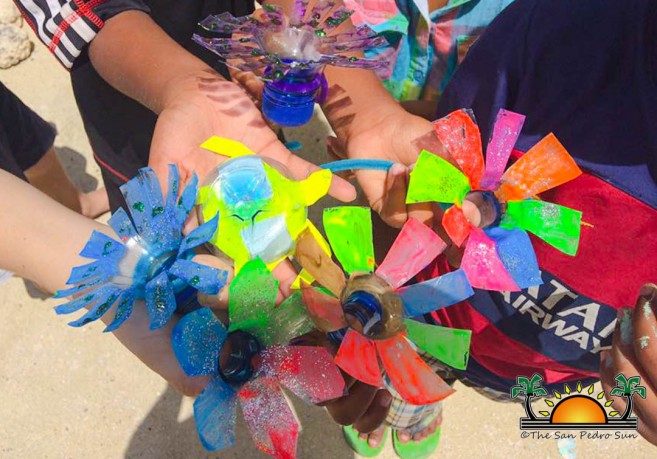 After recently receiving a donation of 40 buckets from Island Pool Supply, the Rangers will be spending their remaining summer vacation painting these 5-gallon buckets and placing them throughout areas in DFC, Escalante, and San Pablo as trash receptacles.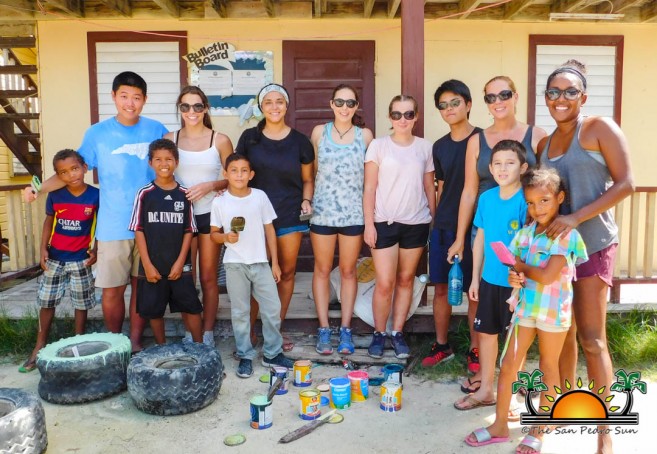 As the Rangers' vision is to make visitors and residents appreciate Ambergris Caye's natural beauty, they encourage the community to: properly dispose of garbage; reduce, reuse, and recycle; and plant various plants to reduce carbon monoxide in the air.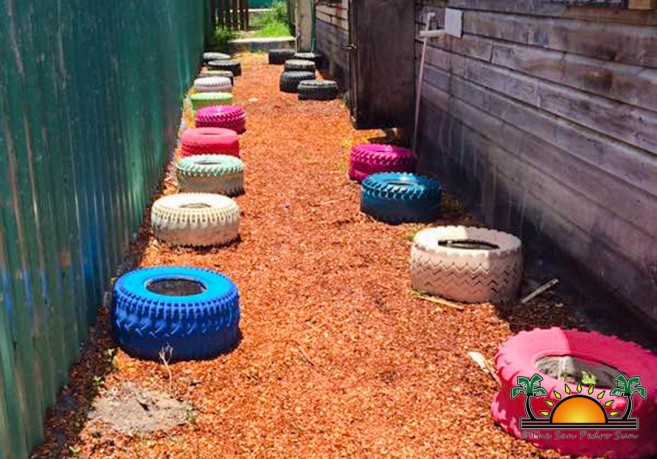 Projects Abroad thanks the Graniels, the DFC Eco Rangers, along with their supervisors Diane Klumb and Adan Kay, for participating in this community project.
Follow The San Pedro Sun News on Twitter, become a fan on Facebook. Stay updated via RSS