U.S. Embassy holds annual Town Hall meeting on Ambergris Caye
Tuesday, February 20th, 2018
Citizens of the United States of America (U.S.) who live on Ambergris Caye convened at The Blue Water Grill on Friday, February 16th to attend the annual Town Hall meeting sponsored by the Embassy of the United States of America in Belize. Representatives from the Embassy addressed the group of expatriates at the lunch meeting, where information was shared about Embassy services and responsibilities.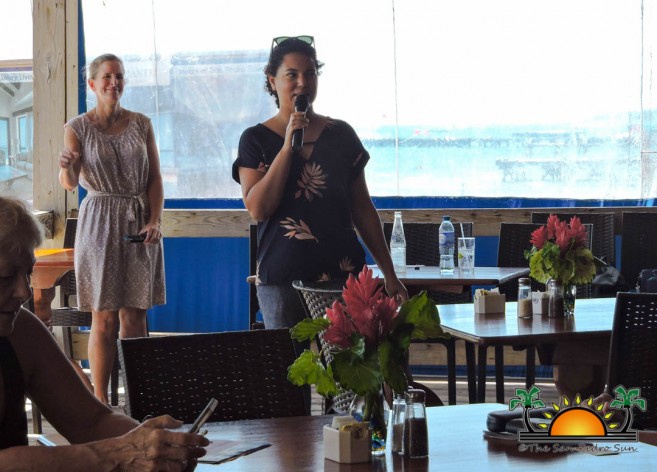 Yomaris Macdonald, Consular Chief, opened the town hall and provided Consular updates and information about what services the American Citizen Services (ACS) Unit of U.S. Embassy Belmopan's Consular Section provides to U.S. citizens visiting or residing in Belize.  From emergency services to arrests, deaths, serious illness, or victims of crimes, they have personnel who are available to assist with these matters. The Embassy also assists with passport and citizenship services as well as legal and medical assistance when possible. Other services include Internal Revenue services, social security, veteran affairs and voting.
Macdonald also introduced U.S. Wardens for Ambergris Caye Jeff Bella and Tamara Sniffin and explained that as volunteers they are here to assist expats in contacting the appropriate Embassy officials when needed. Following Macdonald, Julie Yapp, Assistant Regional Security Officer, gave a security briefing. Yapp informed that the Embassy security officers are Federal Law Enforcement Officers and they are here to assist local law agencies when a U.S. citizen is involved. She pointed out that the Embassy does not interfere with the legal process, but they can assure that proper procedure is followed. They also work closely with the National Emergency Management Organization (NEMO) in emergency planning for hurricanes, tsunamis, and other natural disasters. Yapp concluded that they closely monitor crime trends in the country and watch for fugitives that come to Belize. Expats are also encouraged to enroll in the Smart Traveler Enrollment Program (STEP) which is a free service that allows U.S. citizens and nationals traveling and living abroad to enroll their trip or stay with the nearest U.S. Embassy or Consulate. The online application at https://step.state.gov/step issues important information from the Embassy about safety conditions in your destination country, helping you make informed decisions about your travel plans. It also helps the U.S. Embassy contact you in an emergency, whether natural disaster, civil unrest, or family emergency, and can assist family and friends in reaching you in an emergency.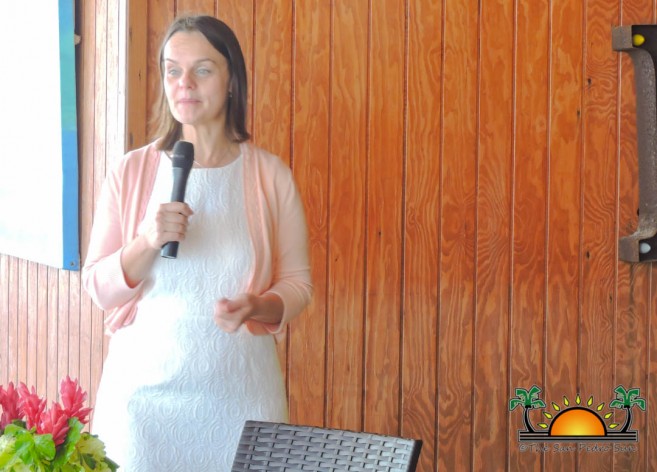 Chargé d'affaires Adrienne Galanek, who is currently serving as the Ambassador in Belize until a new one is appointed, gave an overview of the Embassy's Mission's priorities and investments. Galanek highlighted the top priorities of the U.S. Embassy, with protecting U.S. citizens as number one, stating that there is a 24-7 emergency number (501-610-5030) that can be called in case of emergency. According to Galanek, the Embassy also works closely with the Belize Defence Force and other security agencies in the country to monitor human trafficking, which is of utmost importance to the U.S.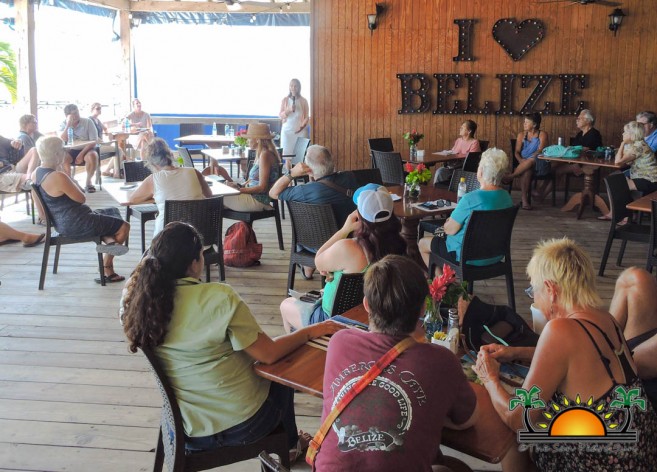 The Embassy also focuses on economic prosperity that benefits both American and Belizean private sector enterprises and is committed to the promotion of U.S. exports. Anti-corruption initiatives are also top priority. Macdonald wrapped up the meeting and invited those in attendance to take advantage of the services they were offering on site, such as passport renewals and Notary services. On hand were informational pamphlets ranging from NEMO services, voting abroad, Visa application information, U.S. Embassy Commercial Services fact sheets and Americans Overseas Domestic Violence Crisis Center information.For more information please visit their website at https://bz.usembassy.gov.
Follow The San Pedro Sun News on Twitter, become a fan on Facebook. Stay updated via RSS