Galen University students research sustainable development on Ambergris Caye
Thursday, November 8th, 2018
As part of their studies, a group of students from Galen University's GUX 199- Introduction to Sustainable Development class researched sustainable development in San Pedro Town from Saturday, November 3rd to Sunday, November 4th. Galen University embodies a culture of educating on the importance of the sustainable development of Belize from a social, economic, cultural, and environmental perspective to its students as current and future decision-makers of Belize. Sustainable development is enshrined in their mission and is a required course for their students.
Throughout the two-day session, the students collected history and development trajectory of San Pedro Town so to ascertain the various dimensions of sustainable development. As part of the research, students are also expected to create recommendations to improve policy and practice towards sustainable development in San Pedro in line with Belize's Growth and Sustainable Development Strategy.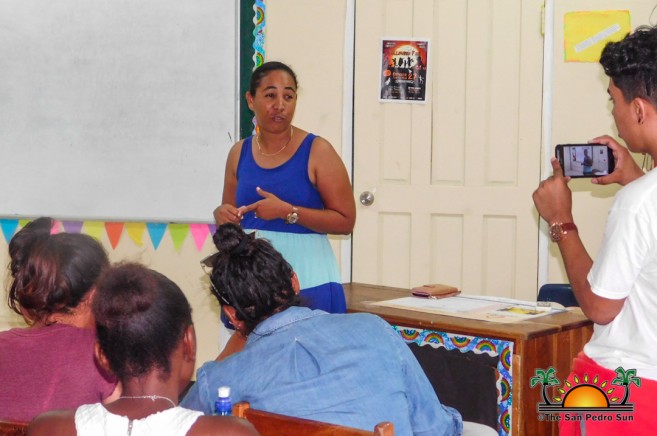 Assisting them on Saturday, November 3rd was Hol Chan Marine Reserve Marine Biologist Kirah Foreman and Belize Tourism Industry Association San Pedro Chapter President Tamara Sniffin. Both facilitated a short presentation to the students on some of the issues the island is encountering when it comes to sustainable development.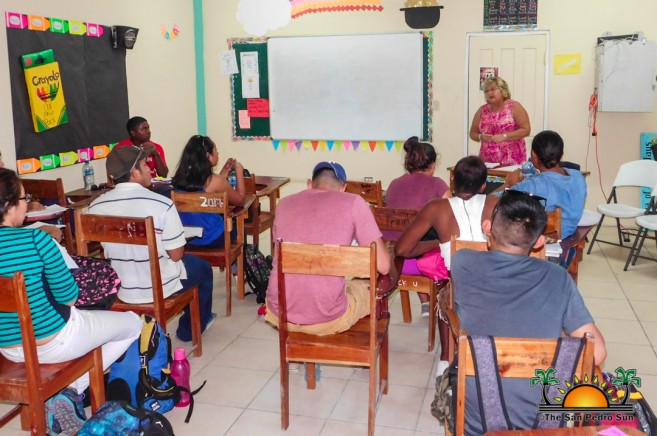 Galen student Digna Ramirez told The San Pedro Sun that the research was quite informative, and that there were some very interesting findings. "I believe the research was really important because it was an eye-opener for most of us. Usually, people tend to believe that those working in San Pedro are making big money and living well. I mean some do, but not the majority," she said. "I did the economic pillar of sustainable development, so in my findings, I found out that most people in San Pedro are just surviving. What they earn in a month is exact to cover their expenses. There is development but mostly for the tourists and not the residents. People are living around trash and roads in the DFC, and San Mateo area is horrible. It's not healthy to be in such an environment and to top it all off, there's no hospital to cater for the residents, and most have to go to the mainland to seek assistance."
Galen University professor Kenrick Williams Ph.D. spearheaded the GUX 199- Introduction to Sustainable Development class. The students that researched the island included: Britnie Roches, Chrystaline Castillo, Digna Ramirez, Diana Garcia, Elijah Bradley, Jessica Perez, Justin Ford, Mario Villeda, and Yusef Vernon.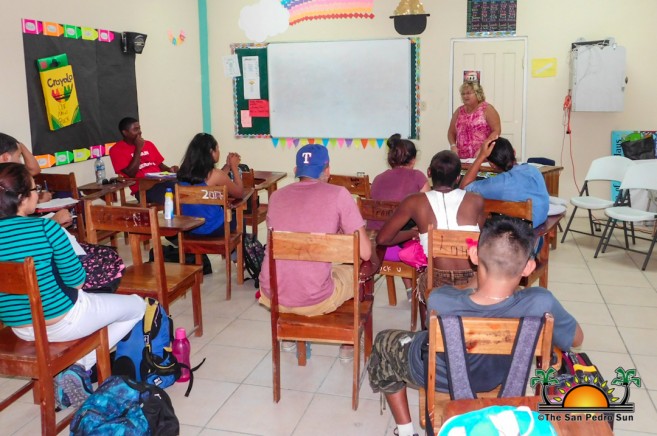 Founded in September 2003, Galen University was established as Belize's first independent university, offering degree programs in Accounting, Anthropology, Business Administration, Computer Science, Economics, Environmental Science, Entrepreneurship, Criminal Justice, Social Science, and Marketing. Over the past 15 years, systemic program expansion has allowed Galen to offer a range of undergraduate and graduate degrees. Degree programs are offered in a variety of formats, including traditional, campus-based classes, online course delivery, or hybrids of these designed to suit individual student needs. As an independent university chartered by the Government of Belize, Galen has achieved a reputation of educational excellence, serving not only the nation's needs but also the needs of the global university population. For more information on the sustainable development research in San Pedro Town, you can contact Professor Williams via email at [email protected] or call 824-3226.
Follow The San Pedro Sun News on Twitter, become a fan on Facebook. Stay updated via RSS