Caye Caulker Electrification Project to receive a $6.8 US million Loan
Thursday, October 10th, 2019
On Friday, October 4th, during the Sitting of the House of Representatives a $6.8 US million loan motion was presented for Caye Caulker Electrification Project. The loan, offered by the Caribbean Development Bank, is earmarked to assist Belize Electricity Limited (BEL) in reducing emissions and improve the reliability of the supply of electricity to Caye Caulker, with increased capacity to meet the projected demand. The project consists of connecting Caye Caulker to the BEL national electricity grid, which includes a submarine cable feasibility study, land acquisition, infrastructure works, among others. The Government of Belize will guarantee the loan.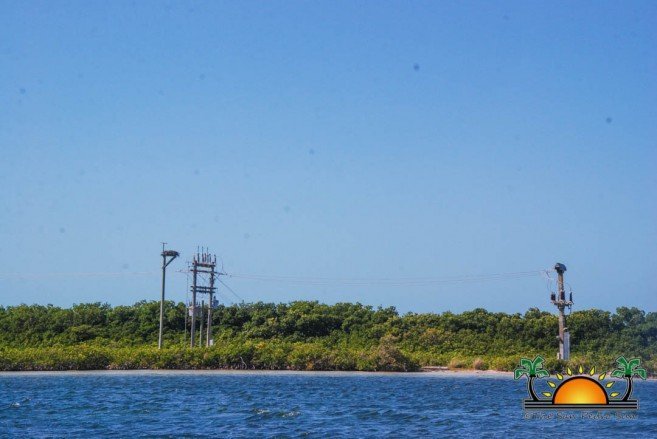 Although this is great news for Caye Caulker residents, some of the area representatives were not happy with the decision and reminded the Prime Minister that they are other areas of the country are in desperate need of electricity as well. Freetown Area Representative Francis Fonseca stated, "Too many villages, particularly in the Toledo District, remain without electricity and my colleagues have raised this [issue] consistently and also in my own constituency tried over and over to get electricity for Belama Phase Four, but nothing has been done since 2008. That is a residential, growing community, and again, we place on the record the need for that to be addressed. We support in terms what is taking place in Caye Caulker, but certainly, but we are very concerned, the ongoing neglect of rural communities."
Toledo West Area Representative Oscar Requeña also shared that a lot of communities in the Toledo District need proper electricity. "The Toledo District is in dire need of consideration to ensure that we have a reliable source of electricity for our rural communities. In my constituency alone, I still have fifteen communities that do not have access to electricity. Let's bear in mind that these communities have students who go to high school, and there is a need in this technological age to ensure that they have electricity to be able to study, to be able to ensure that their gadgets are connected and use of those gadgets. Similarly, Toledo East also has quite a number of villages that do not have access to electricity." (Excerpted from https://edition.channel5belize.com/)
Prime Minister Honorable Dean Barrow stated that previously, he had mentioned communities in the Toledo District that are expected to be electrified by BEL and that this is a work in progress. "On Independence Day, I read out a long list of the villages that had been electrified over the past few years by BEL.  I also recited the list of villages that will be electrified in the immediate future.  That does not necessarily help the members of Toledo West. But it does make the point that this is a work in progress; it is an ongoing enterprise, and BEL will continue to do its best to complete the process of electrifying the entire country. I certainly take issue with the member of Freetown characterization of BEL as being inefficiently or wastefully managed. That absolutely is not the case. The last C.E.O. from all accounts did an excellent job. There is now a new C.E.O., and he has started off doing great guns. The members of the other side must also remember that while BEL is majority nationally owned. Fortis, the international company, has thirty-three and a third percent stake in BEL shareholding. They are on the board, and they are there as watchdogs if you will. They are concerned about the bottom line, and they certainly will not tolerate any inefficiency or wasteful management, which would affect their dividends, profits. So, I absolutely reject that particular motion," said Barrow. (Excerpted from https://edition.channel5belize.com/)
Since 2016, BEL has been engaging with the Department of the Environment, the community, environmental and non-governmental organizations to ensure their involvement in the plan. The advantages identified to connecting Caye Caulker to the national electricity grid are reduced noise and air pollution from diesel generation, elimination of risks associated with transporting diesel to the island, reduced cost by $3 million to a total of $4 million annually. BEL is confident that this project will be successful, as Ambergris Caye uses the same type of submarine cables that will connect Caye Caulker.
Follow The San Pedro Sun News on Twitter, become a fan on Facebook. Stay updated via RSS