BNTU motorcade in San Pedro ends with organizers at the police station
Tuesday, March 16th, 2021
On Tuesday, March 16th, the Belize National Teachers Union (BNTU) held simultaneous motorcades countrywide, sending a message to the Government of Belize (GOB) of their rejection of the proposed 10% salary cut and three years of increment freeze. In San Pedro Town, teachers participated in a motorcade, but things did not go as planned when the organizers ended up at the police station, accused of breaching the route's contract.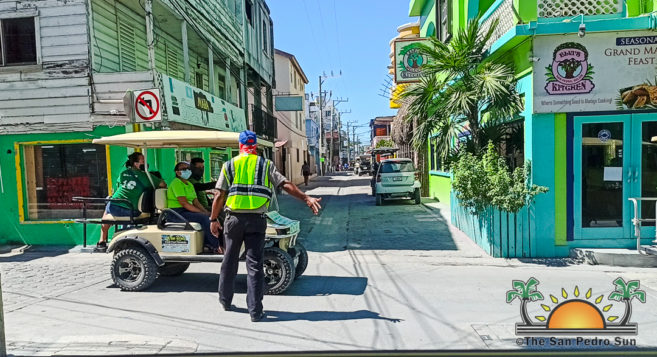 According to BNTU representative for the Holy Cross Anglican Primary School in San Pedro, Helen Melendez, they had agreed on a particular route with the San Pedro Traffic Department some days ago. The motorcade saw teachers from both San Pedro and Caye Caulker and was allowed from 9:30AM to 10:30AM. The route was from downtown heading north on Barrier Reef Drive, along the Boca del Rion beach, down Laguna Drive, and onto Pescador Drive. Then onto Tarpon Street, turning left to Coconut Drive, all the way down to Seagrape Drive, and then back to Central Park at Barrier Reef Drive.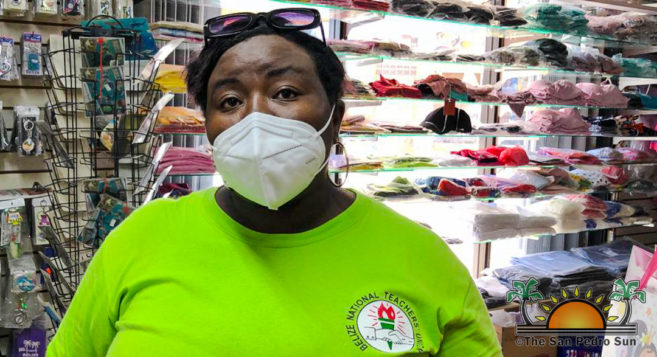 The traffic department and police were leading the motorcade. Upon reaching the end of Pescador Drive, Melendez noticed that instead of turning right onto Tarpon Street, they headed left towards Barrier Reef Drive and Central Park, shortening the route. "I explained to the traffic officer along with the police at that time that this is not the route I asked for," said Melendez. The traffic officers and police reportedly told them to do the motorcade a second time, following the correct route.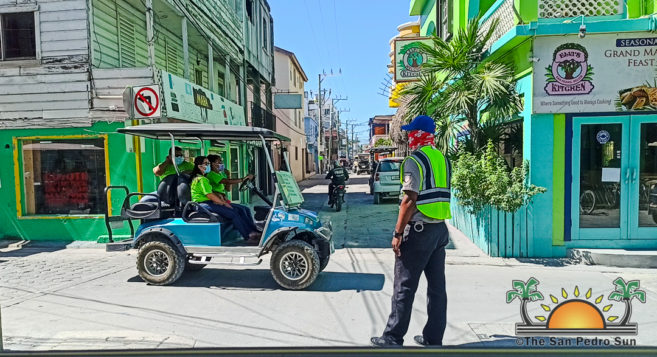 At the end of the motorcade, police informed Melendez that there was a contract breach because apparently, the motorcade ended after 10:30AM. "I explained to the officer that we did not have the fault," said Melendez. She claims that if the planned route had been followed in the first place, the motorcade would have been completed before or by the designated time.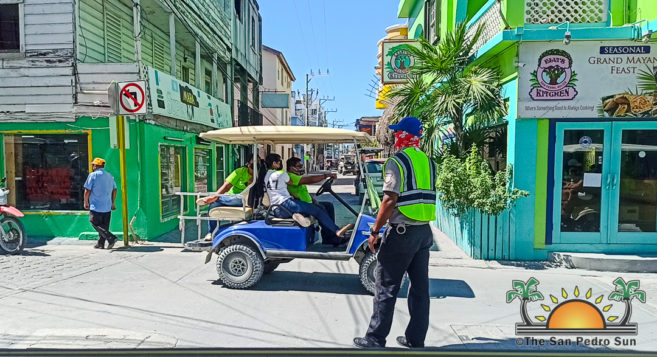 Melendez was told to report to the San Pedro Police Station. Melendez was able to explain to Superintendent Christopher Noble the issue. According to Melendez, Noble told her that he was going to take care of the situation, and she was allowed to leave the police station. Later in the day, a senior officer at the police station said the matter with the teachers was over.
There were no comments from the traffic department.
San Pedro's motorcade was part of a BNTU national movement, and teachers feel that their hard work in educating Belizeans is sometimes not recognized by the relevant authorities. They claim that the campaign's success will benefit them and all public officers in Belize, who could see a 10% cut in their salaries when GOB presents the upcoming budget for the fiscal year 2021-2022 on March 26th.
Follow The San Pedro Sun News on Twitter, become a fan on Facebook. Stay updated via RSS