Police warn about Easter gatherings; curfew remains the same
Thursday, April 1st, 2021
Easter is usually a busy time in San Pedro Town, Ambergris Caye, and is popular for beach-time extravaganzas. However, for the second year in a row, Easter will be a quiet one because of the COVID-19 pandemic. The San Pedro Police Formation reminds everyone that hosting social events is against the current COVID-19 protocols. Anyone violating these regulations will be dealt with the full extent of the law. Currently, there is a curfew from 10PM to 5AM, which expires this weekend and will continue for 15 days.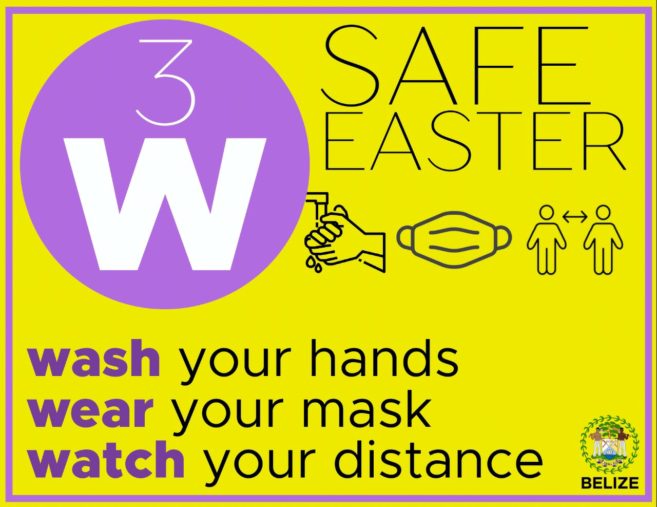 The COVID-19 protocols are mandated in the Statutory Instrument (SI) No. 9 of 2021 (https://bit.ly/2Oh42aA), which restricts any social event. Such events can attract large crowds, particularly in coastal areas, triggering a potential outbreak of COVID-19. Island police formations have indicated that they will be monitoring activities during the Easter weekend to guarantee locals and visitors behave safely while enforcing the regulations. Some regulations, besides no parties, include 50% capacity at restaurants, no gatherings of more than ten persons residing in the same household, wear masks in public, social distance, and for public transportations, only 75% carrying capacity will be allowed. The sale of liquor will be limited until 9PM. The police asked for everyone's cooperation.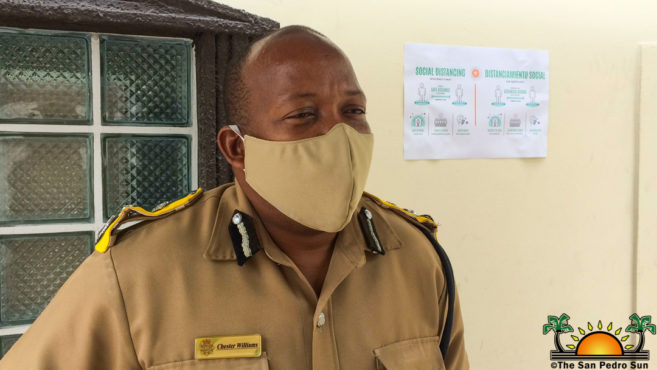 The Commissioner of Police (ComPol) Chester Williams issued a press release on Wednesday, March 31st noting that there have been many advertisements promoting social events all over the country. He referred to the SI, stating that such events are prohibited, and ask the public not to host or attend these functions. "While we see a decrease in the number of daily infections, the threat of COVID-19 is still real. Therefore, we call on all to work with the Ministry of Health and Wellness and the Belize Police Department to act responsibly by adhering to the protocols to safeguard us from the deadly virus, said Williams.
The ComPol also indicated that the current curfew, which is to expire this weekend, will be extended. According to Williams, Belizeans can expect a new SI confirming the extension of the curfew. The curfew will remain the same, 10PM to 5AM. Children's curfew begins at 6PM, but if they are with an adult, they can be out until 10PM.
The Ministry of Health and Wellness said that this is not the time to bring down the guard against such a deadly disease. For this Easter, they ask everyone to continue correctly washing their hands, wearing masks in public places, and practicing social distancing. In these times of health crisis, everybody must protect themselves and their loved ones.
Follow The San Pedro Sun News on Twitter, become a fan on Facebook. Stay updated via RSS