Busy Easter weekend on La Isla Bonita; were COVID-19 protocols followed?
Tuesday, April 6th, 2021
This time, Easter in San Pedro Town was much busier than last year as a large influx of visitors from abroad, and Belizeans spent the long weekend on La Isla Bonita. With the current COVID-19 restrictions limiting social events, the usual large beach jamborees were absent for the second year in a row; consequently, the police reported fewer issues. Although businesses welcomed the large volume of visitors, it also caused concern as many believed COVID-19 protocols and health safety measures were not properly observed.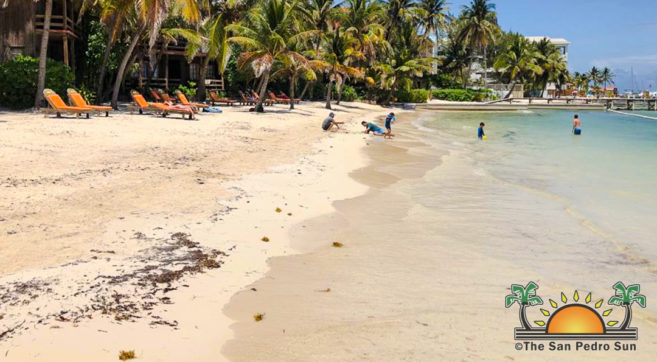 The long Easter weekend holiday began from Thursday, April 1st through Monday, April 5th, with the most active days being Saturday and Sunday. To avoid any issues with the law, islanders and visitors followed the rules under Statutory Instrument No. 9 of 2021 (https://bit.ly/3dHp1fc), which restricted social events, a 10PM curfew, mask-wearing, and social distancing. Restaurants could operate at 50%, and public transportation was to operate at 75% capacity.
Were COVID-19 protocols adequately enforced?
According to many concerned residents, some regulations were poorly enforced. Taxi drivers reported that water taxis were reportedly full over 75% capacity, and allegedly social distancing was not observed. Long lines were observed at the docks as people waited to get in the boats. Some of the taxi drivers working at Central Park complained about police enforcing COVID-19 regulations on them and not on big companies like the water taxis. They said that overcrowded boats are more of a potential super spreader in comparison to their vehicles. "When we do a run, it only takes around 10 minutes at the most, and we do observe social distancing as best as we can. But look at these packed boats. There is no way you can spare six feet apart, and it is almost two hours before you get to the mainland. That is a huge risk for an outbreak, but nobody says or does anything about it," said an upset and concerned taxi driver.
Although there was a police presence, social distancing was apparently not enforced most of the time. The police, however, did check luggage from each boat run looking for anything illicit. Other reports suggested that some restaurants had DJs, but large crowds were not observed. According to the SI, anyone violating the regulations could be fined $500 up to $5,000 for businesses hosting social gatherings.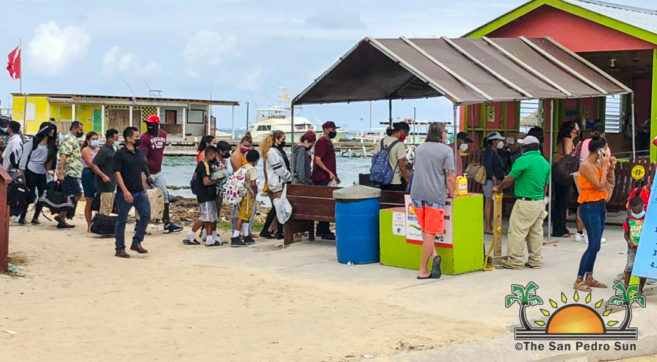 Police and traffic department joined forces
Throughout the weekend, there were several checkpoints across the island. These checkpoints in downtown, south, and north of town checked for driver's license, insurance and made sure no one was driving under the influence. A check with the local police revealed no significant incidents, such as accidents. It is believed the joint effort of the San Pedro Traffic Department and police yielded such results.
Religious Events
Other events on the island included small masses and processions by the San Pedro Roman Catholic Church. One of the processions took place on Good Friday, beginning downtown, headed up north to Boca del Rio, and then south by the Escalante subdivision. The procession ended downtown, where the church is.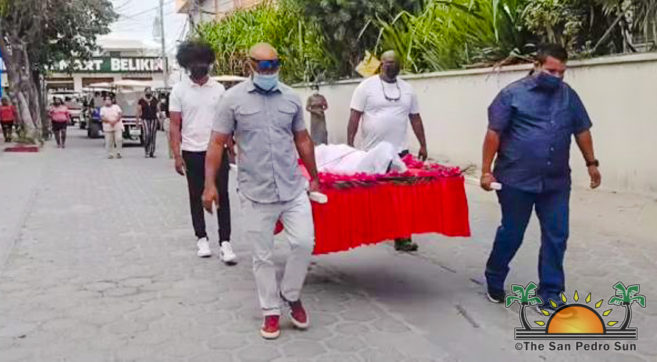 Easter weekend has come and gone, and although some businesses did well, the large influx of visitors has many concerned about what is next with the virus. Given that the COVID-19 virus takes up to 14 days to manifest, many island residents are hopeful that there will not be an outbreak in two weeks. A surge in cases could mean revenue loss for San Pedro, which is struggling to recover from the lockdowns in 2020.
Follow The San Pedro Sun News on Twitter, become a fan on Facebook. Stay updated via RSS