COVID-19 vaccine rollout sees large number of islanders getting the jab
Thursday, April 29th, 2021
The rollout of the AstraZeneca vaccine for COVID-19 continues in San Pedro Town. With all the three categories in phase 3 (A, B, C) taking place, members of the security forces, the fire department, persons with co-morbidities, non-governmental representatives, and utility workers have received the jab. Tourism stakeholders and employees who have not been vaccinated are encouraged to sign up for it by accessing this google online form https://bit.ly/2QxiVqs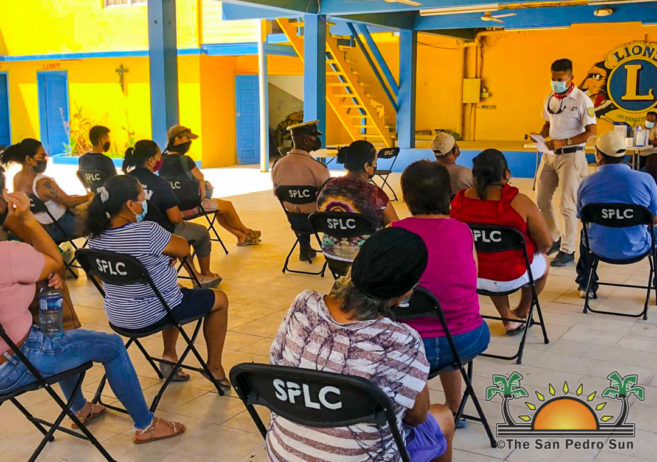 The vaccine is being administered at the San Pedro Lions Den, where long lines of people have been observed. These people have pre-registered and were told when and at what time to show up for their first vaccine. The second dose of the vaccine is expected within eight or 12 after the first jab.
The Ministry of Health and Wellness (MOHW) is currently working on administering the second dose to those who received their first vaccine a couple of months ago.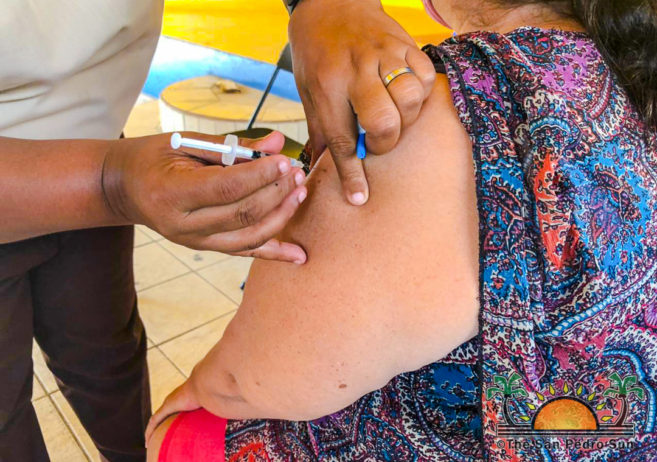 Each person is first interviewed to find out if they have any potential allergies or other health conditions. They are then directed to the nurse, who administers the jab. The patient must wait 10-15 minutes at a waiting area if they react, after which they are given medication to treat any side effects such as chills, fever, headache, feeling tired, nausea and muscle ache, and joint pain.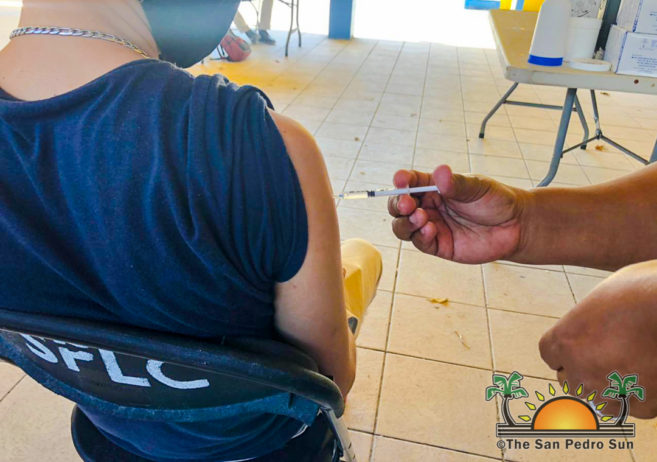 When Belize received its first batch of vaccines via donations from Barbados and India, the first recipients were phase health care workers, persons 60+ and persons with special conditions. It then moved to teachers, police officers, and members of the National Assembly, Judiciary System, Customs and Immigration followed by the tourism sector at the end of phase 2.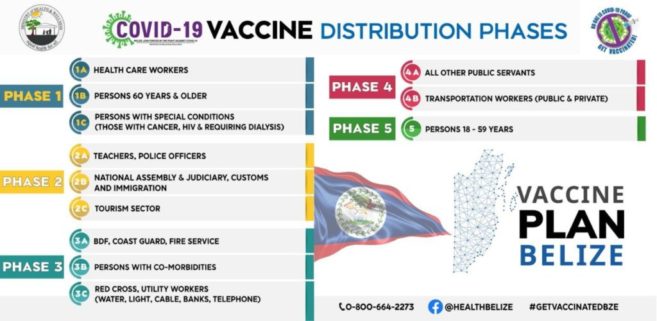 The total number of persons currently vaccinated is over 41,000. MOHW appeals to Belizeans to get the vaccine when their time comes. People are also advised not to lower their guard, as COVID-19 is still around us. After getting the vaccine, the wearing of masks, correctly washing of hands, and practice social distancing are still mandatory.
Follow The San Pedro Sun News on Twitter, become a fan on Facebook. Stay updated via RSS