Kids in Action is back; another group of island children to become divers
Wednesday, July 14th, 2021
After postponed in 2020 due to the COVID-19 pandemic, the Youth Scuba Summer Camp known as Kids in Action is back. The two-week program is already underway and saw the enrolment of 18 children and two public officers. The aim is to teach and certify them in diving to appreciate better the natural marine resources surrounding Ambergris Caye.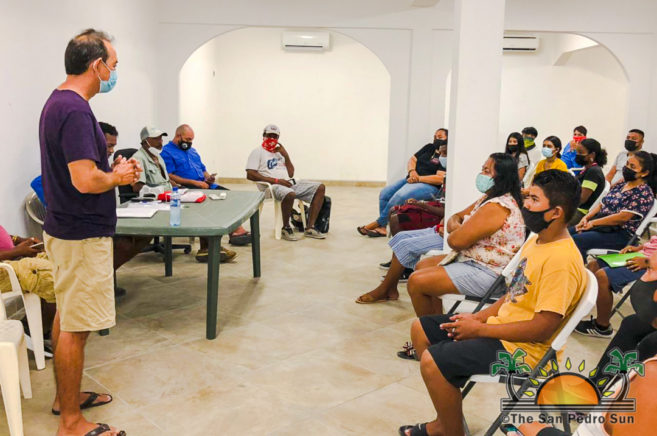 The program, spearheaded by the San Pedro Tour Operators Association (SPTOA), is in collaboration with the San Pedro Tour Guide Association (SPTGA). On Monday, July 12th an orientation session was held at the Hol Chan Marine Reserve conference room. SPTOA's Roberto Canul welcomed everyone to the program and thanked those making it possible. He assured parents that dive instructors are very professional and will do an excellent job teaching their children how to become divers. SPTGA's Philip 'Billy' Leslie went over the activities to take place during the summer camp. He also introduced the schedule and the instructors the divers will soon be working with.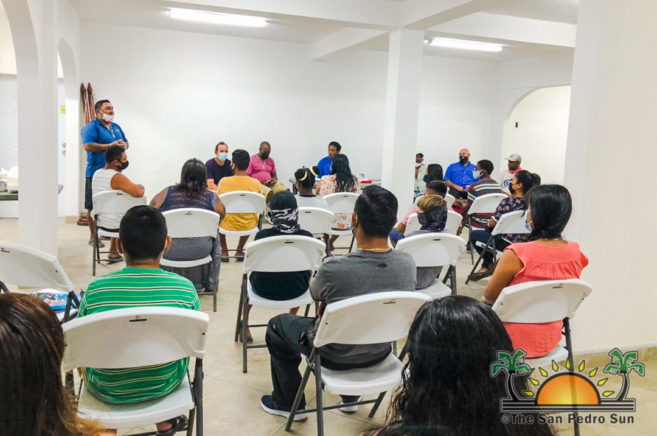 The activity also involves lessons in fly fishing, and instructor Omar Arceo is happy to be back teaching them how to become future guides. The students will also learn about reef ecology. Island marine biologist Miguel Alamilla will head the lessons.
The training will end on July 25th with a beach clean-up followed by a Hol Chan Marine Reserve dive. Later in the day, there will be a closing ceremony where certificates will be issued to those completing the program.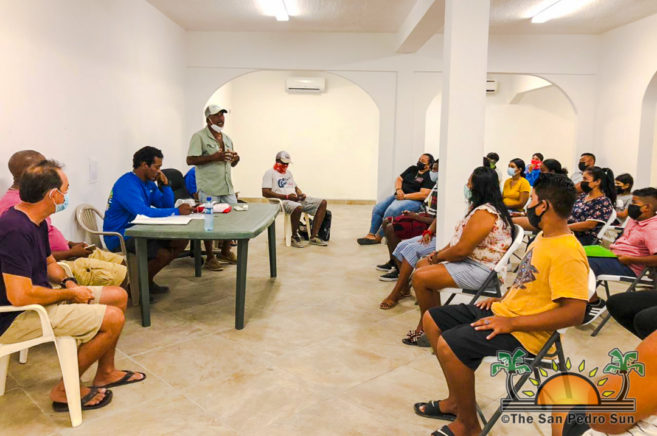 Kids in Action history
Kids in Action began in 2008. The idea of this program grew out of a Conservation in Action workshop held in San Pedro. Tour operators, educators, and biologists acknowledged the lack of awareness for protecting and supporting the marine protected resources by the many stakeholders who depend on them as a primary source of income. Primary school children show great enthusiasm and appeal to hands-on activities and could be essential advocates if allowed to participate in conservation initiatives. The program was started by the SPTGA back then with financing from the Coral Reef Alliance, in partnership with the Hol Chan Marine Reserve and Coral Ed-ventures (Smith College).
Keeping it Annual
The summer camp became an annual event in 2011 with the support of island tour operator Everette Anderson. It has been consistent with the certification of many islanders, who are now working as diving professionals, medical officers, lawyers, and all community sectors. Some have even become marine leaders implementing exciting conservation projects in San Pedro Town.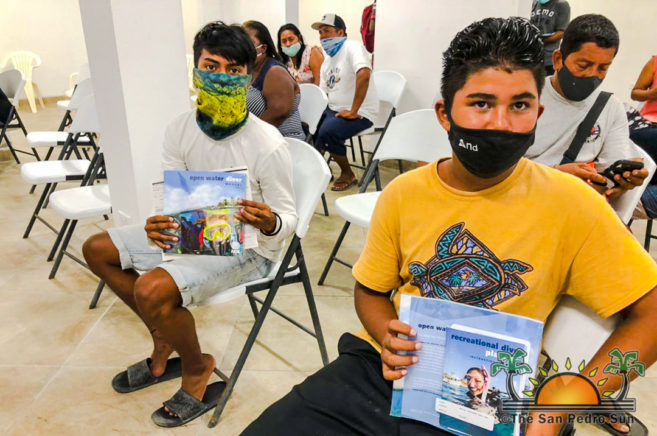 The certification of 30 or more kids as scuba divers is a costly endeavour, but it is something that the coordinators work hard every year to make happen. They conduct school visits ahead of time to inform the teachers, students, and parents to offer it as an incentive for students doing well in school. Many dive shops and dive instructors have volunteered their time and boats. But it is always a struggle every year to get everything organized. Often the coordinators are on the verge of giving up due to the cost and time, but somehow, they have managed to make it happen every year with the support of all the participating dive shops and dive instructors.
Organizers take this opportunity to thank their partners and those who continue to support this educational initiative. A BIG thank you goes out to SPTGA, SPTOA, Oceana, PADI, DAN, Scuba School, Scuba Steve, Chuck and Robbie's, Island Divers, Ambergris Divers, Blue Heaven Divers, Sea Star, San Pedro Town Council, Amigos del Mar, Tuff E Nuff, Island Divers, among others.
Follow The San Pedro Sun News on Twitter, become a fan on Facebook. Stay updated via RSS