Island's education pioneer Rafael Angel Nuñez laid to rest
Thursday, January 5th, 2023
The island community of San Pedro Town, Ambergris Caye has lost an icon and pillar of education. Rafael Angel Nuñez, 72, passed away on December 31st, leaving thousands on the island mourning his untimely loss. Affectionately known as 'Maestro Angel', Nuñez was laid to rest on Wednesday, January 4th at the San Pedro beach cemetery following a mass at the local Roman Catholic Church.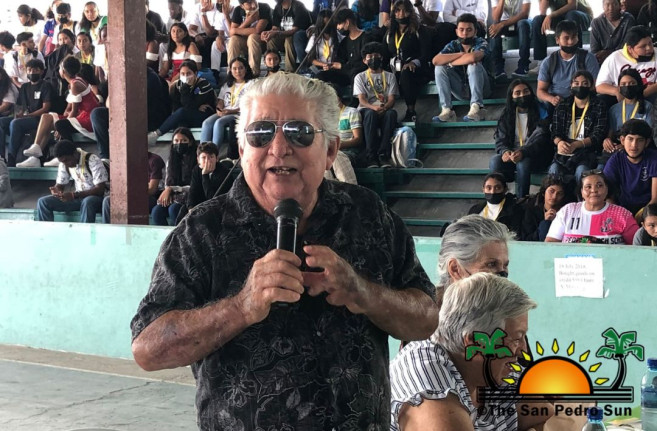 Nuñez' last public outing was at the San Pedro High School's (SPHS) annual Founder's Day on December 9th. Nuñez was one of the founders of the island's secondary education institution opened in 1971. The high school's auditorium carries his name, honoring his efforts along with other islanders', to establish a much-needed secondary school on the island. Although he had been experiencing some health issues, his passing was unexpected to many in San Pedro.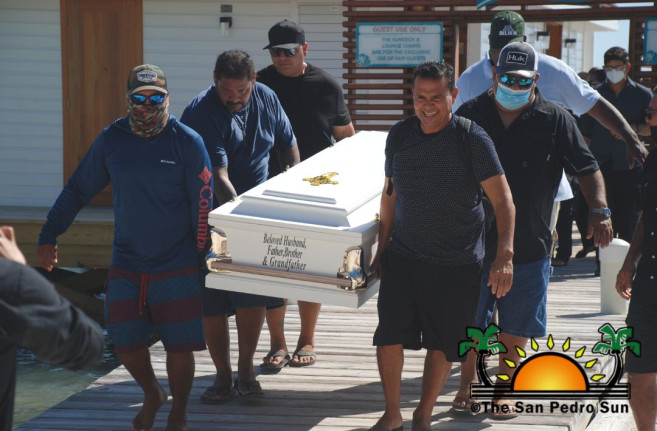 The funeral services on Wednesday saw the casket carrying Nuñez' body arriving via boat shortly after 10AM. Family members, including Mayor Gualberto 'Wally' Nuñez, met the boat. The casket was then transported via vehicle with the SPHS marching band escorting the motorcade to the catholic church through Barrier Reef Drive. They made a short stop in front of the San Pedro Town Council building, where staff and other residents paid their respects. The Belizean flag was lowered to half-mast. Afterward, the casket was taken to the church where Father Eduardo Montemayor was waiting to start the services. He was later laid to rest.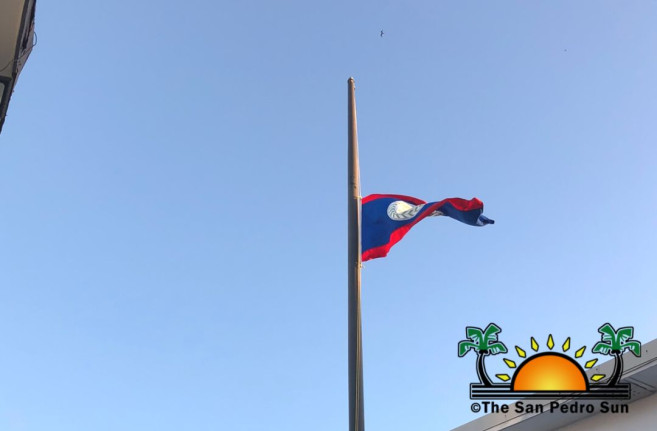 Maestro Angel Nuñez, and his many hats
The proud San Pedrano was considered a visionary and hardworking islander. He was instrumental in establishing the SPHS, along with others like Celi McCorkle, Martha Guerrero, Martha Leslie, Gustavo Ellis, and Ilsa Salazar, in a time when most island children could only access primary education.  Nuñez not only taught at the island's high school, but also served as its principal until he retired. The dedicated San Pedrano and his wife Ligia raised two children, Dorian and Perlita, who will remember him as the best dad in the world, with so many talents.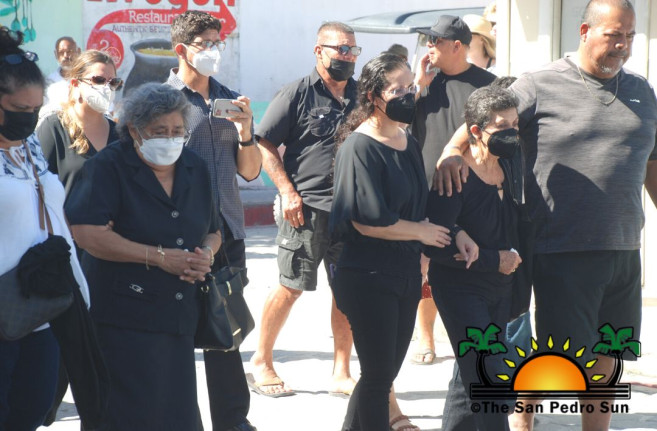 Nuñez was also an incredible master of ceremonies at events. As a result, he emceed beauty pageants such as Miss San Pedro, weddings, birthdays, quinceaños, September Celebrations, Town Council events, TV host, traditional celebrations such as Mother's Day, Dia de San Pedro, Costa Maya Festival, political, Christmas, sporting events and many more community events. Nuñez gift of gab was also quite well-known in other parts of the country like Belize City, the Capital of Belmopan, in the Cayo District, Corozal in northern Belize, and abroad in places like Mexico and the United States.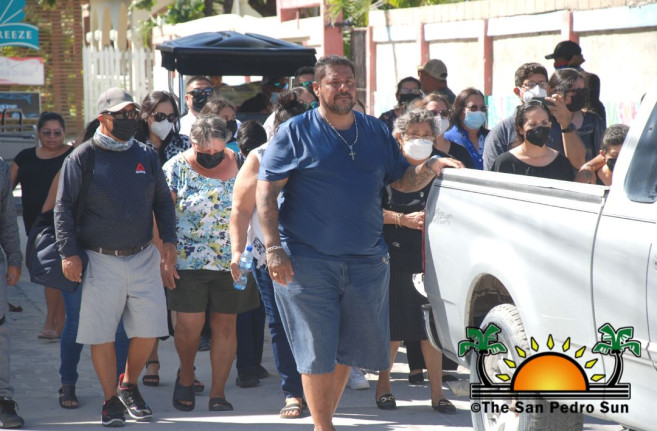 A prolific writer, Nuñez had a column in the early days of The San Pedro Sun called "Twenty-Five Years Ago". These weekly write ups brought out part of the island's history, social, the cultural, political, economy, religious and emotional aspects of old San Pedro. According to Nuñez, these notes were made possible through research, personal experiences, recollections, anecdotes from old timers, requests, suggestions, and observations. These writings aimed to allow people to appreciate the past and better plan for the future.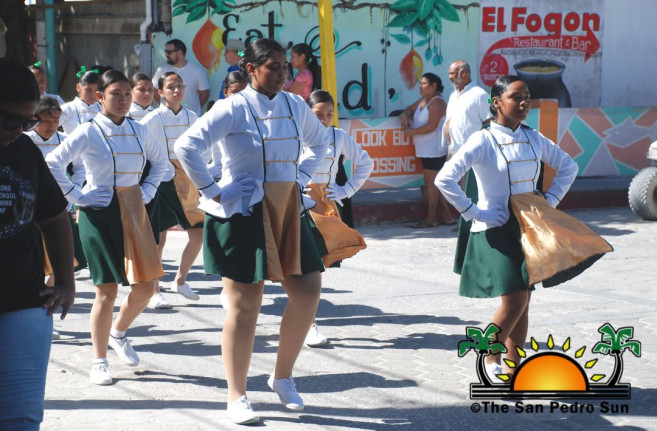 The Angel Nuñez Auditorium and launch of book
In November 2007, the Rafael Angel Nuñez Auditorium was formally inaugurated. Nuñez was lauded for his vision and efforts to have such a structure built on the high school compound. The auditorium was named after him and the historic event was attended by then Prime Minister Right Honourable Said Musa, People's United Party Standard Bearer for Belize Rural South Mel Spain, dignitaries, teachers, both past and present students of that time, and fellow islanders. The following year, in December 2008, Nuñez published and launched his book 25 Years Ago. The launch took place at the auditorium bearing his name, and people lined up to get a copy of the book signed by him.
Soon, thereafter, the then Governor General Sir Colville Young bestowed the Member of the British Empire medal on Nuñez for his contributions to education and culture in San Pedro. Nuñez was also a well renowned Justice of the Peace.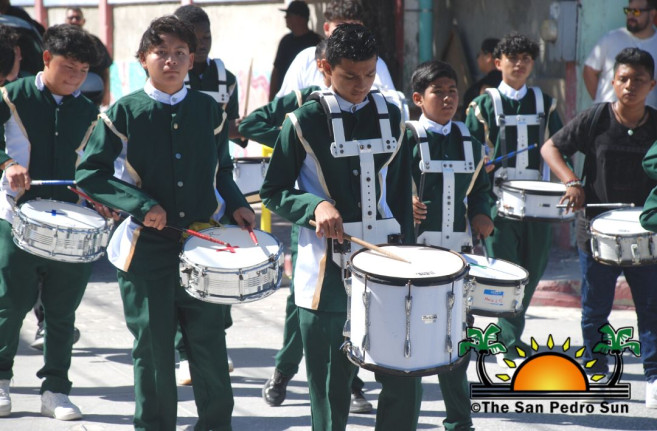 Nuñez will be dearly missed in the island community. Maestro Angel is survived by his son Dorian, daughter Perlita, wife Ligia, grandson Gaven Zapata, and Granddaughter Madison Edwards.
Thank you for everything Maestro. May You Rest in Eternal Peace.
Follow The San Pedro Sun News on Twitter, become a fan on Facebook. Stay updated via RSS