SPTC clarifies changes at the island's transport department
Saturday, February 25th, 2023
Mayor Gualberto 'Wally' Nuñez clarified speculation that the San Pedro Town Council (SPTC) is no longer wholly involved in the day-to-day business of the transport department. The Mayor said that although a committee through the central government is involved to some extent, the island administration still collects and keeps all respective fees pertaining to this department.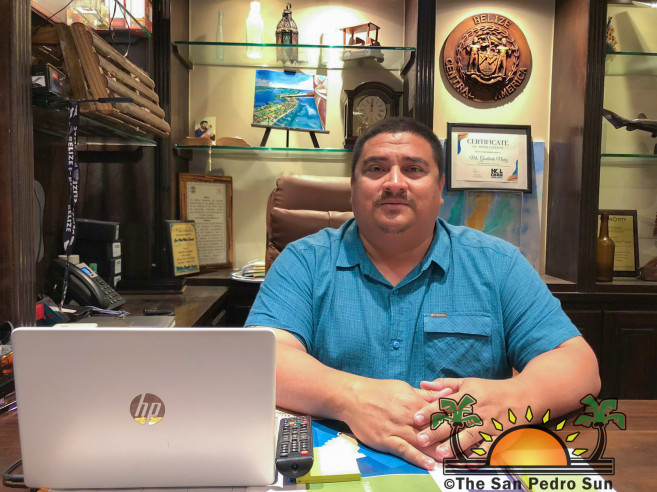 The Mayor explained the Ministry of Transports appoints a board through the recommendation of the Area Representative and the SPTC. "That board is only to decide on the importation of vehicles," said Nuñez. According to him, anyone needing to transport a vehicle to the island must apply through the transport department located on the ground floor of the Town Hall. Nuñez spoke about an idea initially suggested for relocating the transports' office. "Initially, what the board wanted to do, was to have a separate office to apply for importation and renewal permits for vehicles. The suggestion was to have the office work on the said permits and then submit it to the town council to issue the licenses," said Nuñez. But after discussions, the SPTC agreed to this idea because we want everything to be centralized, in one location." Nuñez explained that the traffic manager was responsible for this task in the past, but as per him, it is too much work for one person. As a result, a transport board member will be stationed at the SPTC to deal with the applications for vehicle importations.
Nuñez noted that all fees for renewal or new vehicle permits (golf carts, cars, etc.) and driver's licenses are paid to the SPTC. He denied allegations that the town council was losing that income to the central government.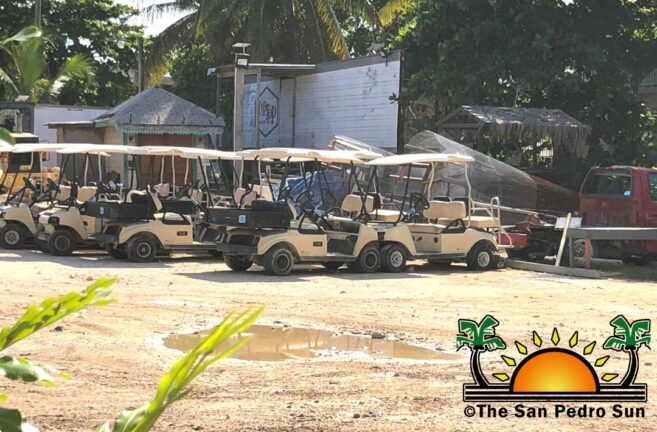 Even though the transport board for the island has the responsibility to vet vehicles coming to the island, the SPTC indicated that they work hand in hand to control the number of cars/golf carts on the island. According to the authorities, the vetting process focuses on replacements, and anyone applying for a new vehicle must prove they need it. Approving more cars and golf carts to the island is carefully examined, as the traffic congestion in San Pedro is a problem the local administration is struggling to address.
Follow The San Pedro Sun News on Twitter, become a fan on Facebook. Stay updated via RSS