"Imagine Belize without Wildlife"— BFD launches campaign to highlight wildlife awareness
Monday, March 7th, 2016
One of Belize's top attractions is its wildlife, nestled inside some amazing forests. The Belize Forest Department (BFD) is one of the leading government agencies that protects Belize's natural resources and they are now preparing for a very important day. Every year on March 3rd, the Wildlife Conservation Society (WCS), in conjunction with the United Nations (UN), celebrates "World Wildlife Day". World Wildlife Day is a day when people acknowledge and appreciate the diverse forms of wild fauna and plant life, raising awareness of the benefits that their conservation provides. The BFD participates in this worldwide observation and will be launching a special campaign on the first day of the Ruta Maya River Challenge on March 4th.
This year's theme set by the UN is "The future of wildlife is in our hands," but BFD has made their own subtheme to be "Imagine Belize without Wildlife." In retrospect, the thought of how Belize would be without its national animals is hard to grasp. According to Minerva Gonzalez, a forest officer for the BFD, we are the only solution to this problem. "Our actions will determine the future of our animals."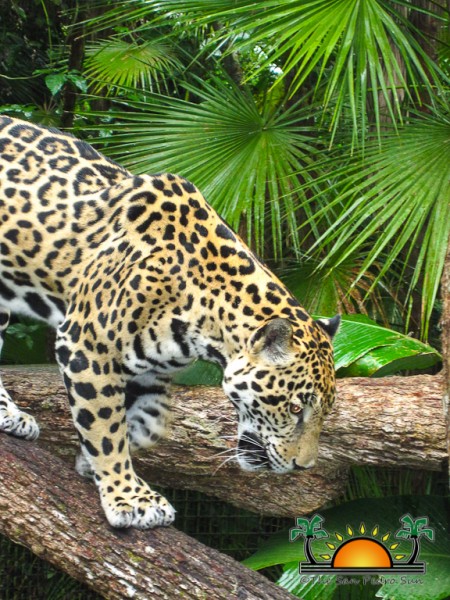 The BFD has organized a mission in efforts to instil and spread awareness regarding wildlife protection. They hope to strongly impact and educate people on the importance of protecting animal species that are indigenous to our country. In the past, the BFD, along with other organizations like the SAGA Humane Society and the American Crocodile Education Sanctuary (ACES) have been leaders in actively raising awareness in regards to animal safety and protection in San Pedro Town. Minerva spoke about the major leading causes that endangers our species. "Over hunting, clearing lands and pastures for grazing or making new settlements, eating and selling game meat," declared Gonzalez.

For some hunting is a fun or harmless sport, but in fact, hunting is regulated in Belize, and seasons are protected by law. A person must obtain proper licenses and permits in order to hunt. "Licenses are needed in order to hunt, deal or sell any game meat. Those who hunt without a valid gun license, or deal and sell game meat are committing serious offences," said Gonzalez.
License holders are banned from hunting wild animals during their respective closed season. The BFD also went over the dates for the closed season of game species. For deer, it is prohibited to hunt bucks from July 1st to September 30th and doe's from July 1st to the 28th of February of the following year; Gibnut: January 1st to the 31st of May; Armadillo: February 1st to 1st of June; Peccary: June 1st to the 30th of November; Iguana: February 1st to the 30th of June; Game birds such as the Chachalaca, Black-throated bobwhite, Blue-winged Teal, Lesser Scaup are February 1st to the 15th of July.

There have been instances where people retain wild animals as pets. Forest officer Gonzalez expressed her thoughts disapproving that notion and warns about the dangers of captive wildlife. "Wild animals can spread diseases to humans as well as other animals." Because of the declining population of Belize's native birds, it is illegal to keep captive birds such as parrots. Owners must apply for a license through Belize Forest Department, and they must meet strict criteria in order to qualify for pet ownership.

Closer to home, the ACES is committed to the conservation of Belize's wetland inhabitants. There is an estimated 10,000 to 20,000 crocodiles left in the whole world and Belize is home to one of the largest populations of this endangered reptile. The staff at ACES has dedicated their spare time to addressing matters regarding crocodiles. "If you encounter crocs, do not approach them and do not feed them. Feeding them makes them more dangerous," said Chris Summers, manager of ACES. "Our goal is to educate, while keeping people as well as crocodiles safe," Summers ended.
Without wildlife, Belize will lose her true "wild" identity. The BFD therefore asks the community to adhere to all laws regarding hunting/trapping/taming our gems of the country. If you don't hunt, be proactive in raising awareness for the prosperity of Belize.
Follow The San Pedro Sun News on Twitter, become a fan on Facebook. Stay updated via RSS