Belize Forest Department celebrated World Wildlife Day
Monday, March 10th, 2014
On Monday, March 3rd the Belize Forest Department (BFD) celebrated the first ever World Wildlife Day in a big way. The celebrations were held under the portfolio of the Ministry of Forestry, Fisheries and Sustainable Development to raise awareness and promote conservation of the world's wild fauna and flora. In Belize, fauna and flora play a key role in economy, in fact it is one of the main aspects of Belize's Ecotourism. As such it is very important that they cared for and protected. As a result, BFD announced that they have signed a Memorandum of Understanding (MOU) with ACES, the Belize Bird Rescue, Wild Tracks and the Belize Wildlife Referral Clinic. The MOU outlines the efforts and collaborations that the groups will partake in conserving and fostering Belize's wildlife.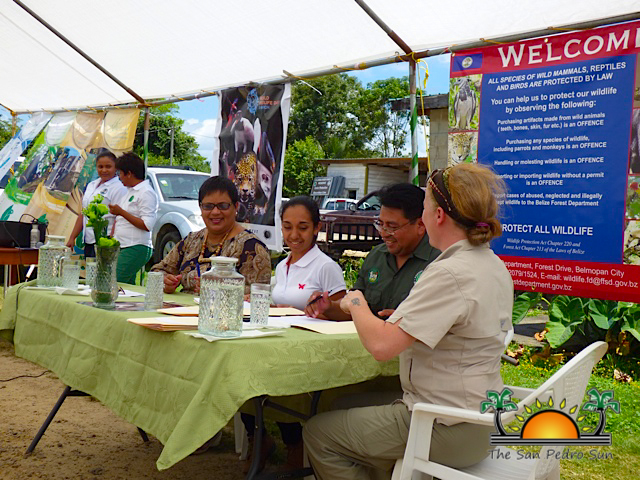 Celebrations for the event were held at the BFD headquarters in Belmopan City. Opening ceremonies commenced at 11AM with official speeches, such as from Honorable Lisel Alamilla, followed by a display of educational booths from governmental and non-governmental agencies. Primary, secondary and tertiary schools from the area were invited to come and view the booths.

Among the participating agencies was the American Crocodile Education Sanctuary (ACES). ACES is one of the leading pioneers in the protection and conservation of wildlife in Belize, especially the American Crocodile which is considered an endangered species. ACES has long collaborated with BFD to stop illegal animal trafficking. Just in the past few weeks they have confiscated several crocodile teeth necklaces in Ambergris Caye and have fined a water taxi agent $300 for illegally feeding crocodiles. Throughout the event ACES emphasized the importance that crocodiles play in Belize's fragile marine ecosystem.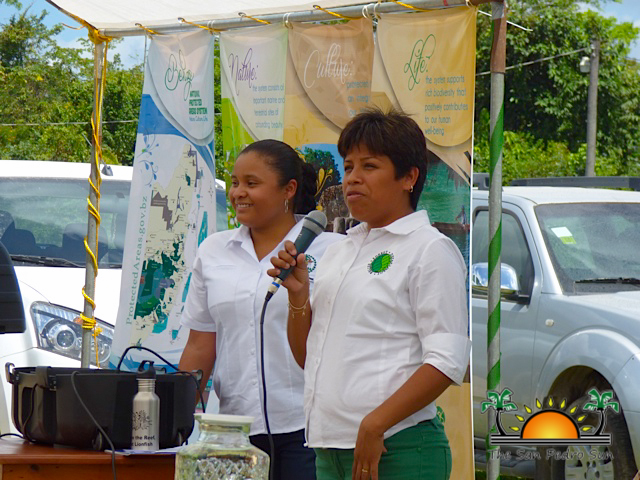 The entire day was a huge success. BFD remind the public to report any case of illegal animal trafficking of any other illegal activities relating fauna and flora to phone number 822-2079 or 822-1524.
Follow The San Pedro Sun News on Twitter, become a fan on Facebook. Stay updated via RSS