San Pedro Police statistics register slight increase in Crime
Monday, April 21st, 2014
The San Pedro Police Department has released the crime statistics for the month of March 2014. The report demonstrates a slight increase in major crimes, especially burglaries and theft. In addition, police report that the possession of controlled drugs is increasing with severity on the island.
While crime is on the rise in San Pedro Town, police have reported a 50% decrease in crime for Caye Caulker Village. For the month of March 2014, Caye Caulker police only reported one incident of burglary, one incident of theft, one incident involving wounding, one incident of attempted murder, one incident involving harm and two incidents of damage to property. No major crimes were reported for the month of March in Caye Caulker.

On the other hand, San Pedro police reported that Ambergris Caye saw an overall increase in crime, with the concentration of crime being in the Town Core, Boca del Rio and San Pedrito areas. Other crimes including harm, assault and wounding also went up by 23% from February to March 2014. But major crimes did see a slight decrease of 4% from February to March 2014. Major crimes reported on the island included: one murder, one rape, four robberies, 10 burglaries, 14 thefts and one incident of unlawful carnal knowledge.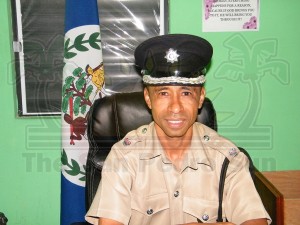 Officer in Charge of Police Luis Castellanos accounts the increase in crime for March to the high number of shootings and drug peddling in the island. Over 1097.3 grams of cannabis and 1215.4 grams of cocaine were confiscated in San Pedro during March leading to 24 arrests for possession of drugs. The surge of crime during March saw a group of law enforcement agents coming to the island on March 20, 2014 to tackle the issue.
Castellanos stated to The San Pedro Sun that he will be working on lowering the crime levels. "The police and the community need to have a better relationship, especially with more effective communication, sharing of information and better networking. This will help the police immensely in fighting crime and reducing the levels of crime for the island," said Castellanos. Through the course of April, Castellanos will be implementing more community policing projects to reduce crime rates in Ambergris Caye.
Residents are encouraged to report criminal activity immediately at phone number 206-2022 or anonymously to Crime Stoppers at 0-800-922-8477.
Follow The San Pedro Sun News on Twitter, become a fan on Facebook. Stay updated via RSS