Family Feud results in a mother and son being shot
Monday, May 19th, 2014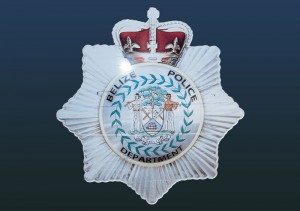 Police are searching for an under aged male who shot at a mother and son on Sunday, May 18th. According to San Pedro Police, at around 11AM the police Quick Response Team (QRT) responded to a report of a shooting incident in the San Pedrito Area. At the scene, police noticed two persons suffering from apparent gunshot wounds. The two victims were 23-year-old Nigel Polanco and his mother, 45-year-old Aurora Gonzalez.
Initial reports stated that Polanco and Gonzalez were socializing in front of their residence when they were shot. The under aged attacker fired one single gunshot, causing damage to both victims, then fled the scene. Polanco suffered injuries to his left leg while Gonzalez had injuries to her left knee and middle finger. The victims were rushed to the Dr Otto Rodriguez San Pedro PolyClinic II for primary medical treatment. They were then transported to the Karl Huesner Memorial Hospital (KHMH) where they received further medical treatment and are currently in a stable condition.
Police believe that the motive for the shooting incident is the result of a long time feud between Polanco and the under aged male. The feud climaxed in December 14, 2013 when Polanco vandalized the attacker's home in San Pedrito by throwing stones, causing a glass door to break. The mother of the attacker has told police that the two males have had several physical and verbal confrontations since then.
Police have recovered one live and one empty shotgun cartridge from the scene. The mother of the attacker is fully cooperating with San Pedro Police and with her assistance he was detained on Monday, May 12th. The under aged male is currently in police custody awaiting charges.
Follow The San Pedro Sun News on Twitter, become a fan on Facebook. Stay updated via RSS