17-year-old shot over alleged drug territory
Monday, May 19th, 2014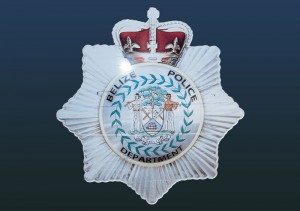 On Saturday, May 17th, the Police Quick Response Team (QRT) responded to a shooting incident in the San Pablo Area at around 3:15AM. According to initial reports, a 17-year-old female had been shot inside a wooden apartment building located on Marina Drive. Upon arrival police found the female suffering from multiple gunshot wound.
Further investigation revealed that two gunmen had fired shots at the apartment door, then gained entrance to the apartment and shot the victim. The under aged female was rushed to the Dr. Otto Rodriguez San Pedro Polyclinic II for primary care and was later transported to the Karl Huesner Memorial Hospital (KHMH) in a critical but stable condition via Wings of Hope. The victim sustained gunshot wounds to the right side of the abdomen and to the right side of the jaw, with apparent wounds on the right thumb.
Police retrieved two .38mm expended slugs from the crime scene. Since the incident, the two suspected men have been arrested. Police are waiting for KHMH to release a medical form to classify the victim's injuries, so as to press appropriate charges against the men.
Police strongly believe that the shooting is drug related as sources have indicated that the victim and her boyfriend are alleged drug dealers and that the shooting was allegedly over territory to sell drugs. Police continue investigations into the matter.
Follow The San Pedro Sun News on Twitter, become a fan on Facebook. Stay updated via RSS