Jason Gillett gunned down at sunset
Thursday, October 27th, 2016
A family from the San Mateo Sub-Division north of San Pedro Town is grappling for answers after the loss of their loved one. 30- year-old Jason Gillett was gunned down by an unknown assailant just after 6PM on Wednesday, October 26th near a church at the entrance of the said sub-division. Police immediately visited the area where they observed the lifeless body of Gillett. He was then transported to the Dr. Otto Rodriguez San Pedro Polyclinic II where he was pronounced dead on arrival. His body has been taken to Belize City where a post mortem is scheduled.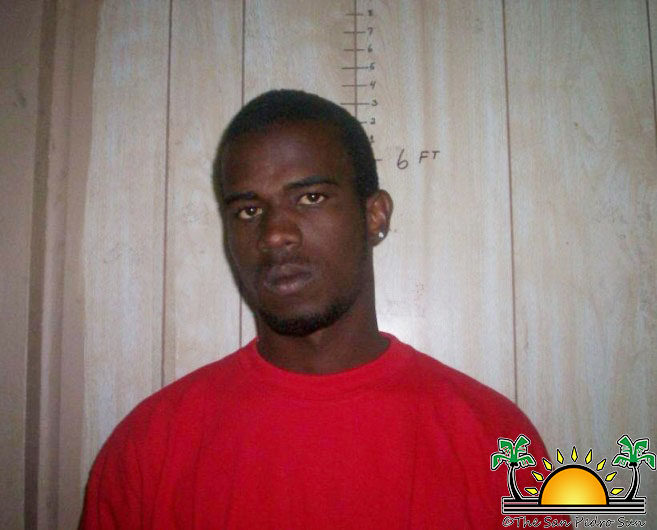 The San Pedro Police Formation has not established a motive for the crime as yet. The official report provided by Officer Commanding of the Coastal Executive Unit Superintendent Sandra Bowden, detailed that police responded to a shooting incident in the San Mateo area. When they arrived at the entrance of San Mateo, they found Gillett lying on the middle of the street. After inspecting the body, the police found noted that he had been shot several times to the upper part of his body. "At this moment, the investigation is very young, thus, we don't have any viable leads," said Bowden. "However, we are gathering information about the incident and hope to soon clarify what happened."
Gillett had been living in San Pedro for the past three years, and in that short time, he was no stranger to the police. His murder may have been his past that eventually caught up with him. Gillett had been in Belize City before relocating to San Pedro, and according to police, he had been living in the notorious George Street area of the city.
Police records for San Pedro show that on September 21, 2013, Shamir Myvette reported to police that on that same day around 4AM, while at a food stall on Barrier Reef Drive, he was approached by Jason Gillett and another gentleman. They started accusing him of a previous misunderstanding. Myvette reported that Gillett hit him on the right side of his head with a pint bottle. Police intervened, and arrested Gillett and his companion and charged them for Grievous Harm.
The following year he once again tangled with police, this time with something even more serious: Aggravated Assault and Attempted Murder. The incident happened on August 18, 2014 when Jermaine Zuniga reported to police that Gillett came out from nearby bushes by the road side when he walked towards Zuniga pointing a 9mm pistol in his direction and fired four shots. Zuniga was not injured by any of the shots and was able to get away alive. Gillett was on the run for three days before he was captured by police. It is believed that he may not have been remanded due to the victim not pressing charges; however, this is something police could not clarify as to why he was out on the streets following such a serious offense.
In April 2015, he had his most recent bush with the law. This time he was convicted for drug trafficking after police searched a hotel room occupied at the time by Gillett and four other persons (Paul Jamil, Eustace Lewis, Shane Mcfoy, and Earl Acosta). During the search, police found a black plastic bag containing 70.4 grams of cannabis. They were all arrested and charged jointly with the offence of 'Drug Trafficking.' The search also yielded to the discovery of 24 transparent plastic bags with amounted to 23.7 grams of cannabis and a shoe box containing $1,167 in cash.
Police investigations continue as they try to solve this latest murder that puts the image of the island in jeopardy. So far, police have identified a few persons of interest they will be looking to interview. As usual, they urge the community to contact them with any useful information that can led to the apprehension of the culprit/s of this latest homicide.
The San Pedro Police Station can be contacted at 206-2022. All source of information will be kept anonymous.
This marks the eighth murder on Ambergris Caye for 2016.
Follow The San Pedro Sun News on Twitter, become a fan on Facebook. Stay updated via RSS