Police Report
Saturday, April 4th, 2015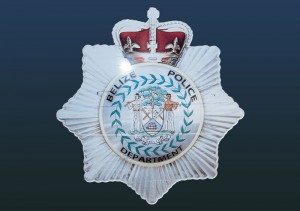 Theft
*On Thursday, March 26th at about 4:22PM, a businessman of Laguna Drive, San Pedro Town reported to the Police that at 1:20PM he was at his Store, namely "San Pedro Caye Mart" when two females, both of dark complexion, entered his store behaving in a suspicious manner. Both female persons then left the location. He then rewound the security camera and noticed that each of the females took a bottle from the liquor shelf and pushed it under their skirts. Both females left, however, only one of the females left with a stolen Absolute Brand Vodka Litre Bottle valued at $99.95.
At about 5:35PM on the same date, a shop owner of Laguna Drive, San Pedro Town reported to the Police that at 2PM he was at his store, namely "LIQUOR SHOP", when he saw two females of dark complexion entered his store and steal several items. Stolen were: one liter Cointreau valued at $151.20, one Bombay Gin 750ml valued at $62, one carton Colonial lights, small pack, valued at $62. The total value of stolen items amounted to $275.20.
At about 4:45PM on the same date, a supervisor at Love Belize Store located at Barrier Reef Drive reported to the Police that about 3PM, she was at her work place when two females of dark complexion entered her store and stole several items. She was called the police station where the items belonging to the store were recovered from the two females. Recovered were: one girl's denim shorts set valued $32, one green girls slippers valued $8, one clear (with butterfly) girl slippers valued $5, and one clear colored dotted girls slippers valued $5, all being the property of Love Belize Store. Total value of stolen items amounted to $50.
All items from the above three incidents were recovered from 29-year-old Nioka Smith and 27-year-old Shasha, both of Belize City. They were jointly charged with six counts of "Theft".
*45-year-old Omar Barreto reported that around 6PM on Thursday, Match 26th he left his black and beige hard plastic boat which is ten feet long with an aluminum and silver paddle with three seats valued at $3000 properly secured. Upon making checks at 10PM he noticed that his boat had been stolen. Police investigations continue.
Drug Trafficking
*On Sunday, March 28th at about 1:45PM while conducting operations in San Pedro Town, police searched a hotel room occupied at the time by 27-year-old Paul Jamil Jex, 25-year-old Eustace Lewis, and 28-year-old Shane Mcfoy all of Belize City, and 29-year-old Jason Gillett and 29-year-old Earl Acosta of San Pedro Town. During the search police found a black plastic bag containing 70.4 grams of cannabis.
They were all arrested and charged jointly with the offence of "Drug Trafficking".
A further search of Jex's hotel room revealed a purse that contained 24 transparent plastic bags which amounted to 23.7 grams of cannabis and a shoe box containing $1,767 in cash. Jex was additionally charged for "Possession of Controlled Drugs" to wit 23.7 grams cannabis.
Possession of Controlled Drugs
*On Tuesday, March 31st at about 11PM while conducting patrols in the town beach area, San Pedro Police searched a bag that was in the possession of 51-year-old John Estero of Dangriga Town, and found 10.4 grams of cannabis. Police then charged John Estero for "Possession of Controlled Drugs."
Follow The San Pedro Sun News on Twitter, become a fan on Facebook. Stay updated via RSS