Supreme Court grants David and Anke Doehm bail; Residents say the justice system failed
Friday, July 21st, 2017
Following the tragic murder of 13 year-old Faye Lin Cannon on July 3rd on Ambergris Caye, her adoptive mother, Anke Doehm, and step-father, David Doehm, have remained the preliminary suspects of her death. Although the Doehms have not been charged for the crime of murder, they were both arraigned for "Cruelty to a Child" on July 12th. After remanded to the Belize Central Prison for several days, the couple sought bail at the Supreme Court of Belize on Friday, July 21st. Despite protesters peacefully demonstrating on Battlefield Park during the hearing process, Honorable Justice Denis Hanomansingh granted the Doehms bail of $10,000bz each.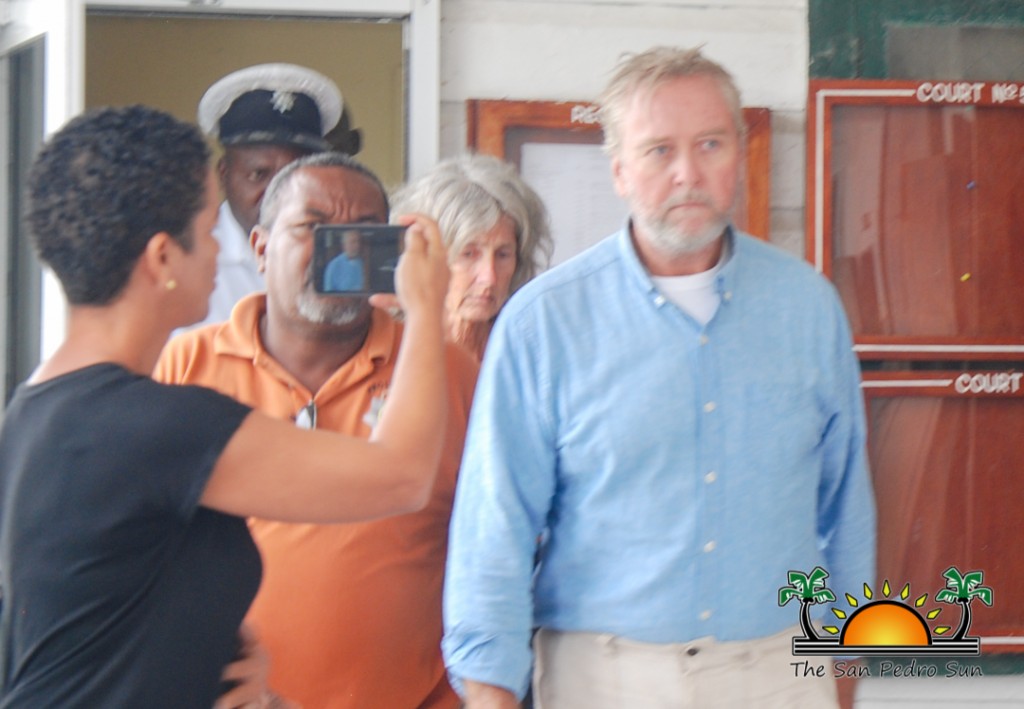 David Doehms' Attorney, Richard "Dickie" Bradley, explained why the Doehms were given bail. "David Doehm was denied bail at the Belize Magistrate Court [on Thursday, July 13th] on the grounds that he was a flight risk, along with the seriousness of the charge. However, it has been the law of this country that bail is a right, and not a privilege—under the Constitution of Belize, Section V, Sub-section V. The second thing is that bail is not to be used to punish a person before a trail is held. These are two fundamental and legal principals. It's all too easy to be denying persons their liberty, which many judges have observed that it creates major problems, such as children are all over the place, you lose your job, etc.," said Bradley.
He continued to say that under the Constitution of Belize, even persons who are accused of homicide are entitled to bail. "This is a dreadful and unacceptable situation in Belize, where there are over 500 people in prison that cannot reach a trail. Hundreds are accused for serious matters, it is up for the judge to decide whether or not a person who is accused of taking a life should be out here," said Bradley.
Bradley further stated that he wants to start re-emphasizing to the Lordship on how important a person's liberty is. "A charge of "Cruelty to a Child" is a very serious charge. Because all of [us] are adults and I am a parent, we must look after our children, and even hold ourselves responsible for our neighbor's children. However, that is not grounds to lock someone in prison until 2019—when the trail may take place. This cannot be fair. What if it turns out from the forensic evidence that the death of the child was not at the hands of both applicants? We could not restore a person's loss of freedom, so that argument was put forward…the Supreme Court in most cases, if not in all cases, has the power to protect and balance the justice system," said Bradley.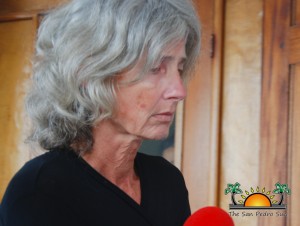 According to Bradley, Hon. Justice Hanomansingh stated that there was not enough evidence to deny the bail. However, many residents believe that because the Doehms are foreign nationals, they will flee the country, such as the case of Mexican American national David Nanes-Schnitzer. "One Crown rejected to the objection of the Doehms receiving bail. That objection was that because Mr. and Mrs. Doehm were considered a flight risk, they can jump on a plane or boat, and leave Belize…however, both of them are permanent residents of Belize, and have even started the process of applying for citizenship. This notion was not strong enough to convince the judge to lock them up until 2018-2019. If one, or both of the Doehms are guilty of the allegations against them, I will be the first to say, let them rot in prison. But we cannot go that route of punishing people if it is only an allegation…if there is no evidence to substantiate the matter, they will be in prison until the trail takes place. In the meantime, we all need to hold onto the sacred principle that whenever one is accused, and is not a flight risk, and are not going to interfere with witnesses, you have a right to your freedom," Bradley.
Although the Doehms were granted bail, Prosecutor Jacqueline Willoughby stated that she tried her best to convince the judge otherwise. "It was the position of our office that the Doehms are a flight risk. One of the issues we saw is that they did not have any attachment to Belize. Their business is down, one of the petitioners was released from his employment, and the children are in the hands of the Human Development Department. So we saw that there was no real reason for them to stay here. If they are charged, they could spend up to ten years in prison. At the end of the day, it is the discretion of the judge whether or not he grants bail," Willoughby stated.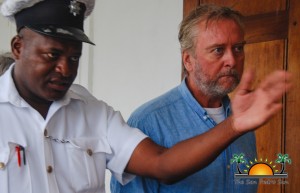 The Doehms were given a bail of $10,000 each, one land surety, instructed not to interfere with any prosecution witnesses, and starting on Monday, July 31st they must sign in every Monday to the Belize Police Station on Raccoon Street. They also were given additional conditions, in which their passports will be surrendered to the Embassy of the United States of America (USA), and USA officials will be notified that the Doehms are not allowed to leave Belize, nor will any temporary passport or permit be issued until the case is concluded.
Residents claim the system failed Faye Lin Cannon
When news broke out that Faye had passed away on Monday, July 3rd, her death was initially treated as 'Sudden Death". However, after the results of the post-mortem revealed that she died of internal hemorrhaging due to a punctured heart, had three broken ribs, and was physically and sexually abused, residents of San Pedro have been outraged.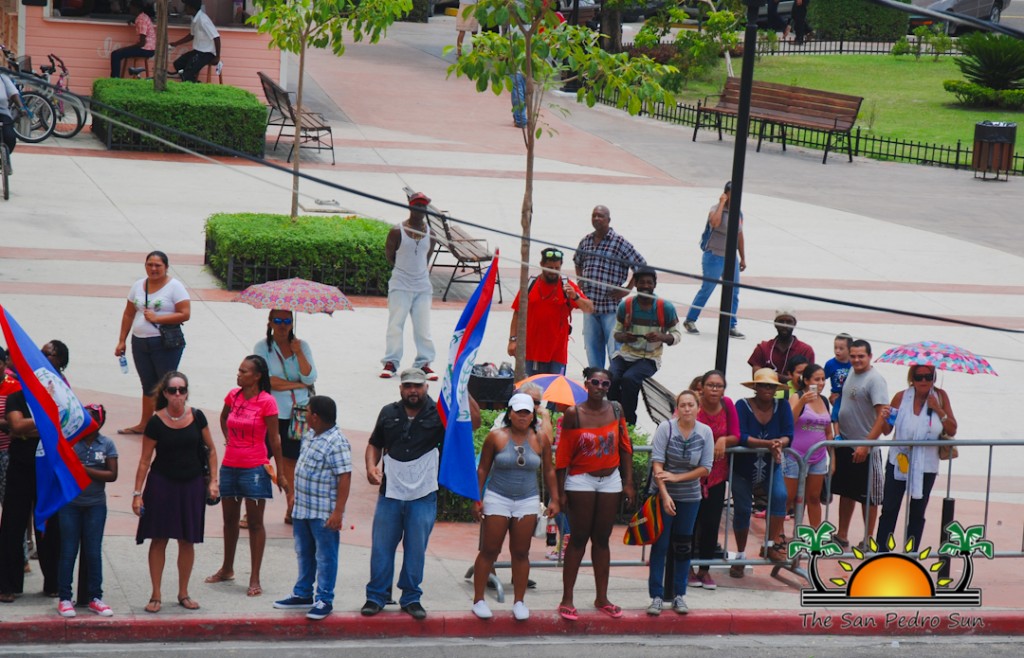 Prior to the Doehms Supreme Court Bail hearing at 9AM, several residents of San Pedro and Belize City peacefully demonstrated in front of the Battlefield Park. Rain or shine, the community of Belize could hear the protesters chant "NO BAIL", "WE WANT JUSTICE", and "YOU MURDERED FAYE", all in hopes that the court would deny the bail. After a three and a half hour wait, protesters were disappointed when they were made aware that the Doehms had been granted bail.
As some protesters feel like their efforts were in vain. Shelly Huber, San Pedro resident, said that justice for Faye will not end here. "It was a real emotional day for me because I believe that the justice system failed Faye. This young girl has gone through so much, just like others. We must stand up and unite together, and continue to make sure that someone is held responsible for Faye's death," said Huber.
San Pedro residents ensure that regardless of the outcome, justice for Faye will eventually be served.
The Doehms are to return to San Pedro's Magistrate Court on Thursday, August 24th for partial disclosure and a preliminary inquiry into Faye's death is being scheduled for October 7th. Investigations into Faye's death continue.
As of press time it is unknown if the Doehms have meet their bail.
Please help support Local Journalism in Belize
For the first time in the history of the island's community newspaper, The San Pedro Sun is appealing to their thousands of readers to help support the paper during the COVID-19 pandemic. Since 1991 we have tirelessly provided vital local and national news. Now, more than ever, our community depends on us for trustworthy reporting, but our hard work comes with a cost. We need your support to keep delivering the news you rely on each and every day. Every reader contribution, however big or small, is so valuable. Please support us by making a contribution.
Click to Donate
Follow The San Pedro Sun News on Twitter, become a fan on Facebook. Stay updated via RSS