Police bring David and Anke Doehm to the island in continued murder investigation
Tuesday, August 1st, 2017
David and Anke Doehm,who remain the prime suspects in the death of Anke's adoptive daughter 13-year-old Faye Lin Cannon, travelled to San Pedro Town on Saturday, July 29th, accompanied by an entourage of police officers. Upon their arrival shortly after 10AM, the American couple were escorted to their clothing boutique located on Barrier Reef Drive, where police conducted an inspection inside the establishment. A few hours later, the Doehms were escorted by police back to the San Pedro Belize Express water taxi for their return to Belize City, where the duo is currently living.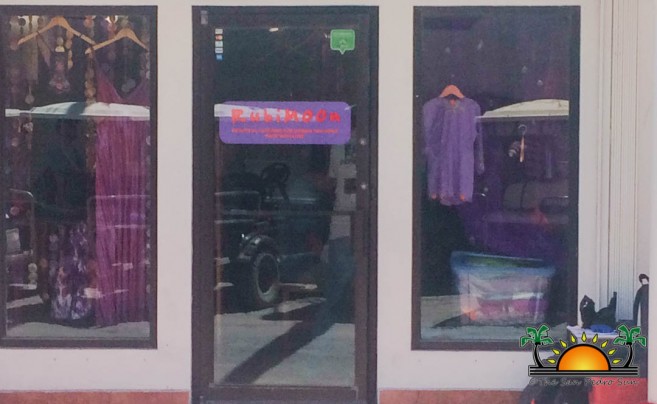 The couple are out on bail after they were charged with 'cruelty to a child' on July 13th. They have surrendered their travel documents and the court has ordered them to report every Monday to the Queen Street Police Station in Belize City. Police have since confirmed that the Doehms have complied with this agreement up to date.
Investigations regarding the death of Anke's adoptive daughter are still pending. The little girl was found dead at their apartment north of San Pedro Town on July 3rd. After it was revealed that the cause of her death was homicide, the Doehms became the main suspects.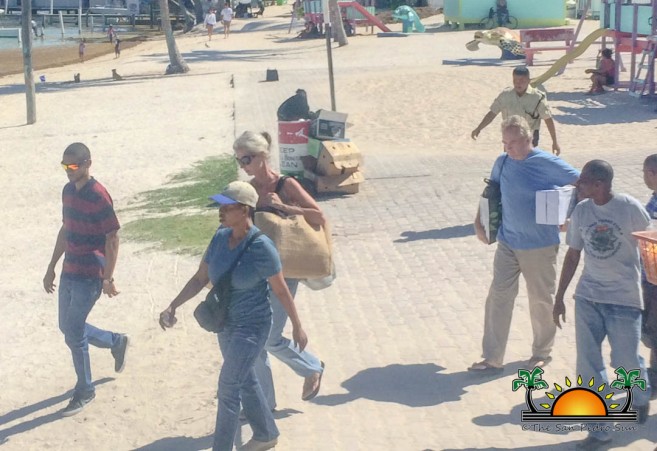 During the inspection on Saturday, police officers along with personnel from the forensic department inspect the Doehm's store for over five hours. Police officers at the scene did not offer any comments, except that they were doing their job and continuing their investigation into the case.
Later in the afternoon, the couple was escorted back by police to the 3PM vessel back to Belize City. The Doehms were observed carrying what appeared personal items. The couple will have a partial disclosure of their case at the Magistrate Court in Belize City on August 24th and a preliminary inquiry into Faye's death scheduled for October 5th.
In the meantime, Faye's remaining three siblings are in the care of Human Development and a counsellor from the U.S Embassy, receiving care and treatment.
Follow The San Pedro Sun News on Twitter, become a fan on Facebook. Stay updated via RSS