Doehms' court case once again adjourned
Saturday, September 23rd, 2017
The 'Cruelty to a Child' case against American couple David and Anke Doehm continued on Wednesday, September 20th when they returned to the Magistrate Court in Belize City. The prosecution was expected to provide the rest of the evidence, which seeks to prove that the duo is criminally liable for the death of Anke's adoptive daughter Faye Lin Cannon. That evidence, which includes results from forensic tests, was not ready to be disclosed, and as such, the case was adjourned until October 17th.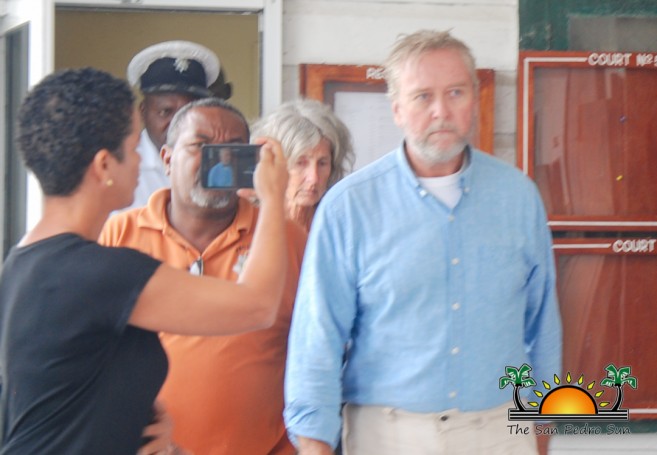 The couple remains the prime suspects in 13-year-old Faye's death. Faye was found dead in her bedroom on July 3rd, at a condominium complex in northern Ambergris Caye. When police were called to the scene, they found her unresponsive, and initially her death was ruled as 'natural cause'. The Doehms told police that the morning when she was found dead, she woke up around 7AM, asked for water and then went back to bed. A few minutes later David went to check on her and found Faye unconscious. The initial investigation stated that bruises were visible on the girl's body, which Anke explained were self-inflicted. She told police that Faye suffered from mental illness, and from time to time would throw herself against the wall. Anke also indicated that her daughter was refusing to eat for weeks.
A few days later, a post-mortem examination revealed that the girl had been physically and sexually abused, and that the cause of her death was due to compression on the chest, causing internal hemorrhaging. The Doehms immediately became the main suspects in Faye's murder, and were quickly detained. After being in police custody for a few weeks, they were each granted bail of $10,000BZ, which they met, and were then set free. Under the terms of the bail, the couple is to report to the Queen Street Police Station every Monday, in Belize City, while the murder investigation continues.
A preliminary inquiry is set for October 5th in San Pedro Town. However, since the forensic evidence is not available as yet, it is not certain if that date will change.
Follow The San Pedro Sun News on Twitter, become a fan on Facebook. Stay updated via RSS