David Doehm found dead in Belize City Hotel Room
Thursday, October 5th, 2017
On Thursday, October 5th, the Belize Police Department confirmed the discovery of the body of 59-year-old David Doehm inside a hotel room at the Ramada Princess Hotel and Casino. According to reports, police were called to the scene sometime after noon, where they found his body with a plastic bag over his head. There was a tube that led from a small nitrogen tank to the inside of the bag. A note was found beside him.  Investigations revealed that he checked in alone yesterday. The body was taken to the KHMH morgue where it awaits a post-mortem examination.
David Doehm, along with his wife Anke, became the center of media attention on Monday, July 3rd when San Pedro Police reported the alleged "Sudden Death" of Anke's adopted daughter and David's step-daughter, Faye Lin Cannon. A postmortem examination later revealed that the child had been physically and sexually abused and the cause of her death was due to compression on the chest causing internal hemorrhage.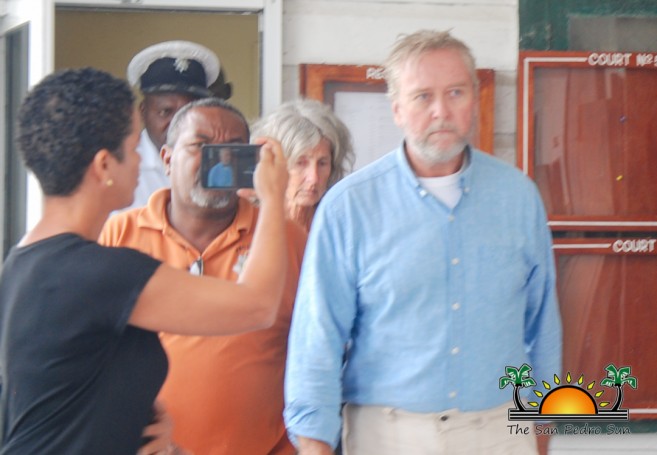 Initially, the couple was arrested in a murder investigation by the San Pedro Police Formation, but they were later transferred to a Belize City Police Station. David and Anke were jointly charged for the crime of "Cruelty to Child" on Wednesday, July 12th. Following the charges, both met bail, and allegedly moved to San Ignacio Town while their court case was ongoing. Under their bail condition, David and Anke were required to visit the Racoon Street Police Station in Belize City every Monday, as well as surrender all travel documents to the police. So far, police have not reported any infractions with the Doehms' bail condition.
Follow The San Pedro Sun News on Twitter, become a fan on Facebook. Stay updated via RSS