Anke Doehm's Preliminary Inquiry on 'Cruelty to a Child' Delayed While Custody Hearing Proceeds
Saturday, October 21st, 2017
Recently widowed Anke Doehm appeared twice at the Magistrate Court in Belize City for two separate hearings. The first, on Tuesday, October 17th, heard the charge of 'Cruelty to a Child,' in relation to the death of her 13-year-old adoptive daughter Faye Lin Cannon. The second appearance on Wednesday, October 18th, was a scheduled custody hearing between Doehm and David Cannon, the adoptive father of the remaining three Cannon children. This hearing took a bizarre turn after Doehm appeared in court without legal representation and was permitted to represent herself, and question Cannon on the custody of their children.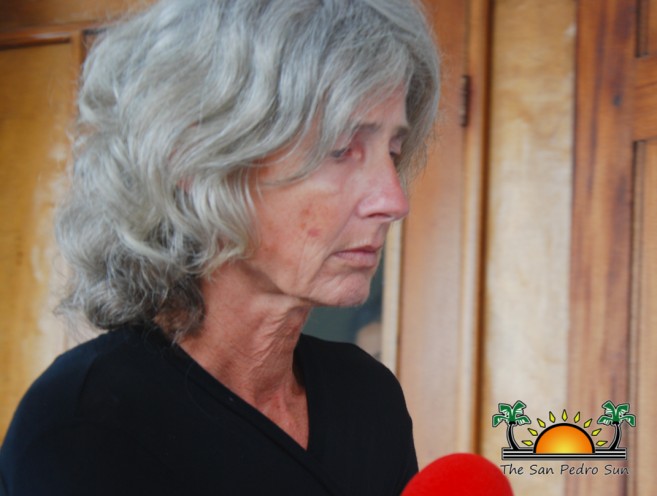 The October 17th preliminary inquiry was to determine if the case of 'Cruelty to a Child,' would go to trial at the Supreme Court. Doehm has been left to face the charge alone, after her husband David Doehm, also accused of the crime, took his own life on Thursday, October 5th at a hotel in Belize City. The hearing was postponed after prosecutor Jacqueline Willoughby indicated to the court that four scientific reports from the investigation are yet to be completed. According to the prosecutor, these remaining reports are crucial for the conclusion of the disclosure. Willoughby told the court that such scientific tests should be completed by the next court date. As such, the case was once again adjourned to December 7, 2017.
The following day on Wednesday, October 18th, both David Cannon and Doehm appeared in the Family Court to decide the custody of their three adoptive daughters. The girls have been under the care of the Belize Human Services Department since July of this year when Faye Lin Cannon was found dead in her bedroom on July 3rd. A post-mortem examination revealed that she had been murdered, therefore Anke and David Doehm became the prime suspects and were arrested. Recently, the Department was granted additional time to continue taking care of the girls until the matter is resolved.
The custody case began on October 5th, when Cannon gave his statements to the court as he fights for the custody of his daughters. Reliable sources told The Sun, that Doehms attorney was to cross-examine Cannon on October 18th, however, the attorney recused herself from the case and did not appear in court. The court session proceeded as scheduled, but in an unexpected twist, Doehm was permitted to represent herself. According to our source, Doehm cross-examined Cannon acting as the respondent and attorney at the same time, as she questioned him about his statements.
After some time of back forth between Cannon and Doehm, the session was concluded and adjourned for Tuesday, October 24th. It is believed that Doehm will once again be unrepresented by an attorney.
Follow The San Pedro Sun News on Twitter, become a fan on Facebook. Stay updated via RSS