Anke Doehm yet to face trial for the charge of Cruelty of Child
Monday, March 19th, 2018
Widowed Anke Doehm continues to face charges for 'Cruelty to a Child' over the death of her adoptive daughter 13-year-old Faye Lin Cannon. Doehm's most recent court appearance was on February 26th in Belize City, for a preliminary inquiry on the ongoing case against her. According to sources, the court ruled that Doehm should go immediately to trial for the said charge. However, a date for the trial has not been set yet.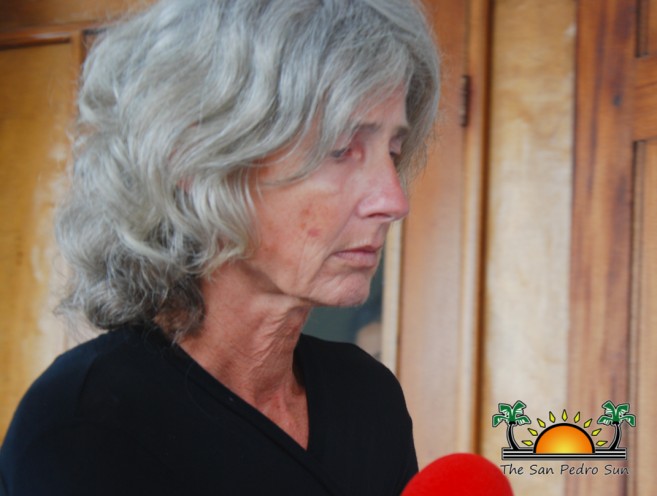 Doehm's case has been adjourned continuously ever since she and her deceased husband, David Doehm were jointly charged with the offense on July 12, 2017. Both Anke and David became the prime suspects in her daughter's death, which was first reported as 'Sudden Death' in early July of 2017. But after the results of the post-mortem revealed that she had been physically and sexually abused, the Doehms were arrested on July 6, 2017, just three days after Faye Lin's death. Later that month, on July 21, 2017 Doehm was granted a Supreme Court bail of $10,000, which she met. David Doehm was offered bail in the same amount, which he met a couple days later as well.
On Thursday, October 5, 2017 a housekeeper found the lifeless body of David Doehm in a Belize City hotel room. His death was ruled a suicide. On October 17, 2017, a preliminary inquiry was held to determine if the case of 'Cruelty to a Child,' would go to trial at the Supreme Court. That hearing was postponed after the prosecutor of the case indicated that four scientific reports from the investigation were yet to be completed. According to the prosecution, those reports were crucial for the conclusion of the disclosure. The results were to be provided by December of last year, but up to today, there has been no update of such scientific evidence.
Anke Doehm continues to be out on bail, and is apparently residing in Belize City. As of press time, her next court appearance is still unknown. The San Pedro Sun contacted the Magistrate Court offices in Belize City and was told that Doehm's case is yet to be updated in their system.
We will continue following this developing story.
Follow The San Pedro Sun News on Twitter, become a fan on Facebook. Stay updated via RSS