Anke Doehm seeks court permission to travel out of the country for medical purposes
Thursday, September 20th, 2018
Widow Anke Doehm returned to court on Thursday, September 13th, seeking a variation to her bail conditions so she can travel to the United States of America for health reasons. Doehm, who faces a charge of 'Cruelty to a Child,' in connection with the death of her 13-year-old adopted daughter, Faye Lin Cannon, was almost remanded to prison instead after the person who had initially posted bail for her canceled it. Doehm was lucky enough to secure another bond and thus, was free to leave the court. She will return to court on Friday, September 28th to find out if her application for traveling will be approved.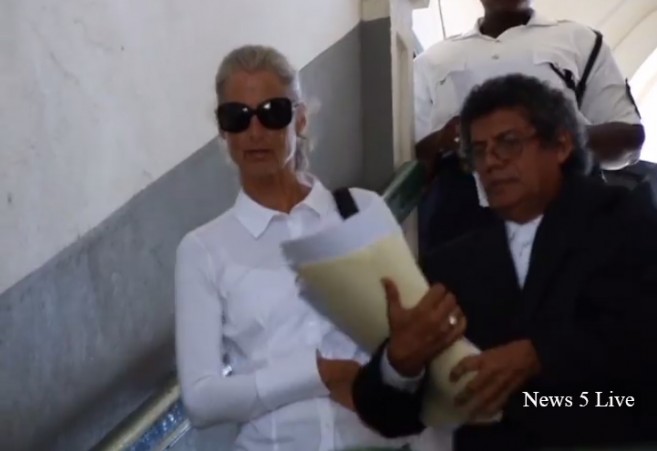 Present at the court representing the Director of Public Prosecution was Crown Counsel Jacqueline Willoughby, who stated that she disputed the application for a variation of bail. When she found out that the recognizance was prepared to remove his bond to Doehm, she immediately raised the matter with the court.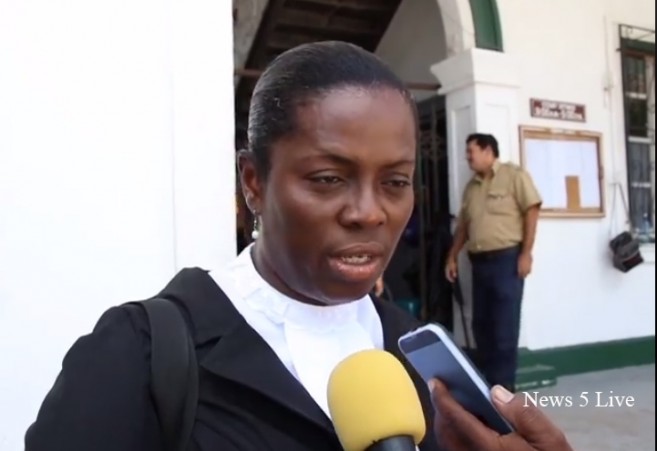 Doehm's attorney Dickie Bradley explained that she is only asking for a minor variation which is not unusual. "Whether they are Belizeans or foreigners, she is just asking for a variation of the term that says she must report regularly to the police station so she can go to see her doctors abroad and return to court," said Bradley.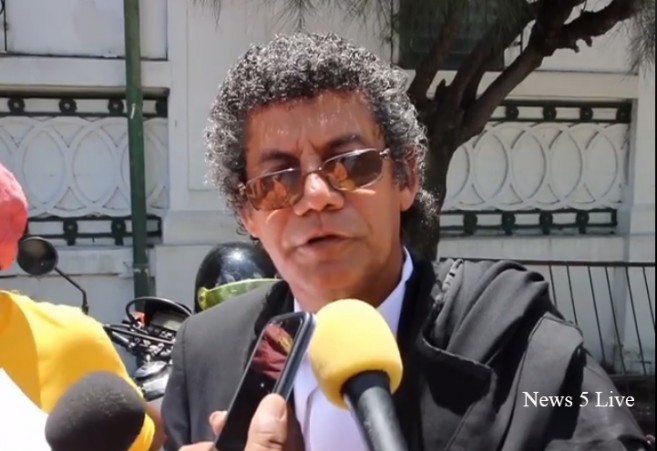 When Faye Lin was found dead in her bedroom on July 3, 2017, her adoptive mother Anke and her deceased husband David Doehm became the prime suspects. Faye along with her three sisters, Zoe, Mia, and Siri lived in a condominium north of San Pedro Town. At first, her death was treated as 'Sudden death,' but a post-mortem revealed that she had been physically and sexually abused. Her cause of death was listed due to compression on the chest, causing internal hemorrhaging. The Doehms were arrested on July 6, 2017, and jointly charged on July 12, 2017. However, they managed to get out on a $10,000 bail each.
A couple of months later, David Doehm was found dead on October 5, 2017, inside a hotel room at the Ramada Princess Hotel and Casino in Belize City. Police ruled his death as a suicide.
Zoe, Mia, and Siri were placed under the care of the Belize Human Services Department, while their adoptive father David Cannon fought in court for their custody. Finally on December 20, 2017, the family court in Belize City granted him complete custody of the girls. Cannon and his adoptive daughters then departed for the United States of America.
Follow The San Pedro Sun News on Twitter, become a fan on Facebook. Stay updated via RSS