Community can help bring justice for Faye Lin Cannon
Wednesday, August 16th, 2017
Faye Lin Cannon was only 13 years old when she was found dead in her bedroom at a condominium complex apartment in northern Ambergris Caye on July 3rd. Initial investigation revealed that she had been murdered, and her adoptive mother Anke Doehm and step-father David Doehm were arrested as prime suspects. The Doehms were later charged with 'Cruelty to a Child,' and were remanded to the Belize Central Prison until a bail hearing in Belize City on July 21st. They were both granted bail for $10,000 and have since been out of prison and residing in Belize City. As their next court date approaches on August 24th, prosecutors are gathering evidence to lay further charges on the couple. Thus, the public is being asked to assist by making sworn statements that may possibly bring justice to Faye and her remaining siblings.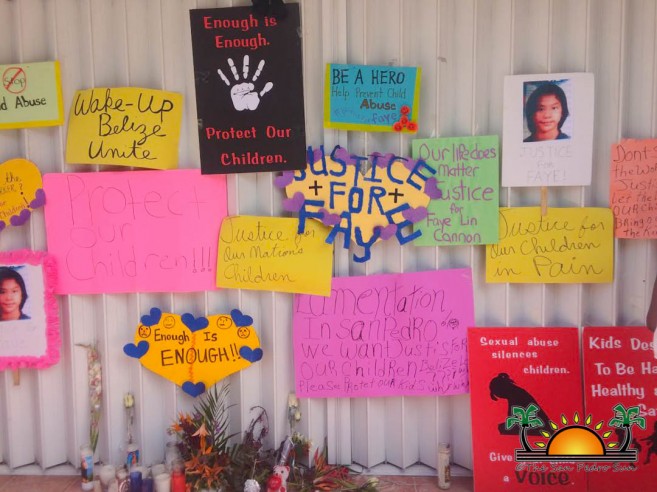 The Doehms have denied abusing Faye and her three sisters, stating instead that Faye was mentally ill and would hurt herself. The results of Faye's post-mortem indicated that the cause of death was due to chest compression, broken ribs, and a punctured heart. The forensic report also added that she was sexually abused. According to the Belize Police Department, the case is not going cold. They are working hard to gather evidence needed to have a strong case against the couple's legal defence.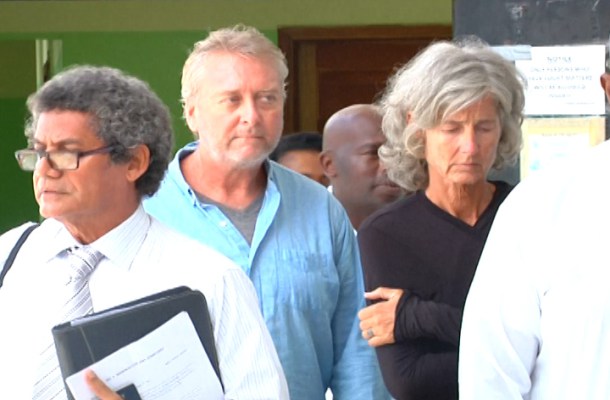 On Thursday, August 24th, the Dohems will appear at the Belize City's Magistrate Court for a partial disclosure of the ongoing case of child abuse and murder investigation. The main concern is the possibility of the Doehms walking free of the crimes they are being accused of. As such, anyone who witnessed any sort of abuse or questionable behavior towards the girls is encouraged to make a statement. A sworn statement, which must be typed/written and then signed by the witness, can go into evidence. It is believed that the more statements gathered, the better the chances are for justice for Faye. With the Doehm's court date drawing near, advocates for Faye's justice are encouraging others to come forth and provide statements. Police caution that there are limits to the use of sworn statements, and they do encourage those wishing to provide one to do so upon seeking legal advice. According to Police, the use of a statement to close a case is possible, but rare.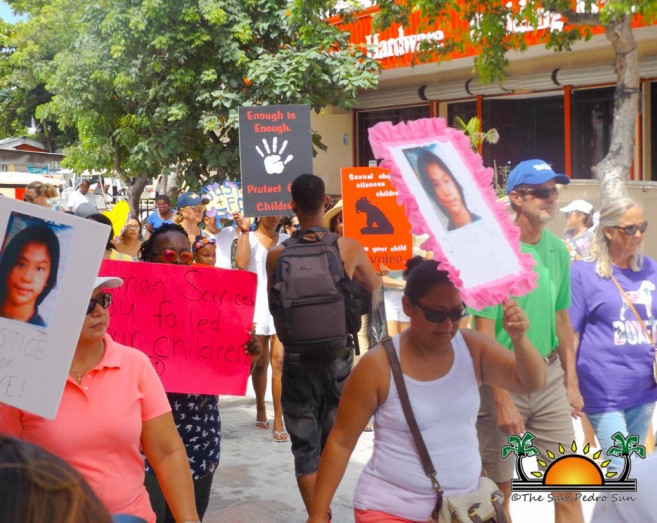 In the meantime, the Doehms continue to check in at the Queen Street Police Station every Monday as required. The other three girls remain in the custody of the Belize Human Services. As the investigation continues, next week's court hearing will be the first step to determine if the Doehms will be incarcerated, and if Faye's sisters are returned to their adoptive father, Dave Cannon. Cannon has been under intense investigation since Faye's death by both Belizean and American authorities, in order to determine if he meets all the requirements to gain custody of his three remaining daughters.
Follow The San Pedro Sun News on Twitter, become a fan on Facebook. Stay updated via RSS