Belizeans stand up against child abuse, crime and violence in the country
Thursday, March 15th, 2018
San Pedro residents joined Belizeans in a movement to protest against abuse, crime and violence on children. On Friday, March 2nd a group of islanders held a peaceful protest throughout the main streets of San Pedro Town, followed by a candlelight vigil at the Central Park on Tuesday, March 6th. Over the past three weeks, the nation has seen several deaths due to child abuse and gun violence as well as cases of sexually assaulted youth.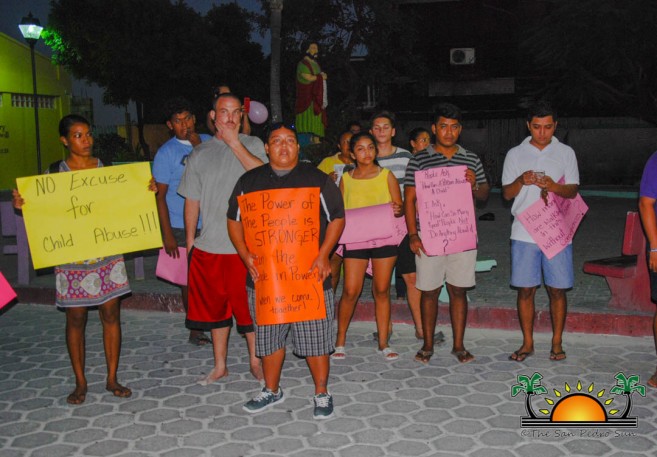 The recent crimes against children began on Wednesday, February 22nd, when 12-year-old, David Morrison was shot in Orange Street in Belize City around 11PM while watching TV inside his house with his brother. They heard several gunshots and shortly thereafter, realized that he was shot. Morrison was rushed to Karl Heusner Memorial Hospital (KHMH) where he died a couple hours later.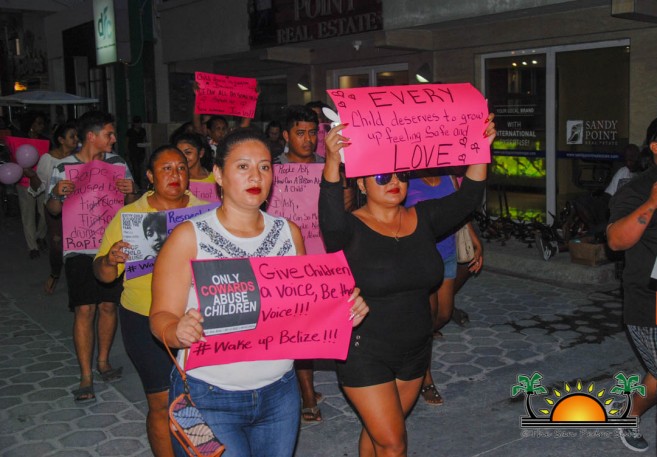 This followed the shocking news on Thursday, March 1st, when news broke of 17-month-old-baby Alyssa Nunez from Maskall Village in the Belize District reportedly clinging onto life at the Karl Heusner Memorial Hospital (KHMH) after being sexually and physical abused by her stepfather Everal Martinez. According to The Reporter Newspaper, the mother who works in Belize City would normally leave the baby in the care of her babysitter across the street. However, on Wednesday, February 28th, the baby was still asleep, so the mother left her home and instructed Martinez to take her to the babysitter whenever she woke up. Apparently those instructions were never followed as later that day the mother received a phone call that her baby was rushed to the KHMH. While at the hospital, the doctors discovered that the child had been brutally raped and beaten and required immediate surgery to drain the massive hemorrhaging of her brain. She also had severe wounds on her back, legs and arms. On Friday, March 2nd, Martinez was detained by the Police Department as the main suspect of the sexual and physical abuse of the child and was charged with "Dangerous Harm" as investigations continued. On Sunday, March 4th, around 4AM the child passed away at KHMH, and on Monday, March 5th Martinez charges were upgraded to four counts of sexually-related offenses, two counts of attempted murder and attempted rape. This news moved the nation as protests were held against child abuse across the country of Belize. The Special Envoy for Women and Children issued a press release stating that they strongly condemn this heinous act. "Sexual abuse is one of the most cold-hearted and degrading acts any person could commit against another person. No violence against children is justifiable and it is disturbing to know that the dignity and innocence of our Belizean children are being compromised by sexual abuse. Such violations should not be taken lightly, and the maximum penalty should be given to perpetrators," said Mrs. Simplis Barrow. The release ended by stating that they will continue to work closely with the National Committee for Families and Children (NCFC), United Nations Children's Funds (UNICEF) and all other related organizations to strengthen child protection in our society.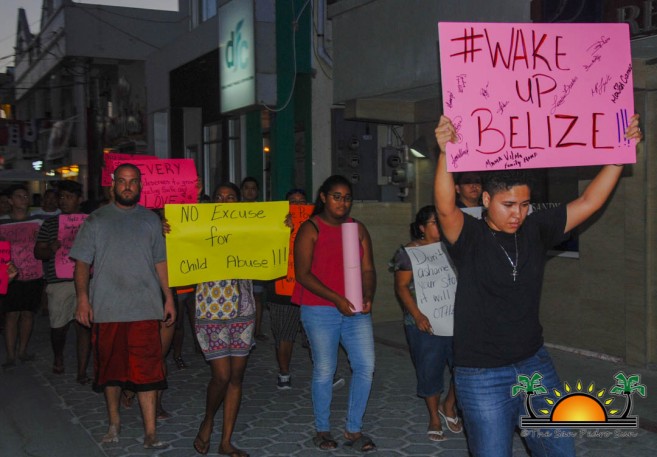 On, March 5th at around 8PM another shooting incident in Port Loyola area in Belize City claimed the life of another child. Reports are that a gunman coming from the direction of Faber's Road near Excelsior High School came out firing, where 21-year-old Ian Abraham, a mechanic who was repairing his car in front of his house was hit in the abdomen. Four-year-old Treshawn Golf, Abraham's nephew who was playing on the road side was shot in the head. They were both rushed to the KHMH, where they were admitted in a critical condition. However, the four-year-old child died later that night.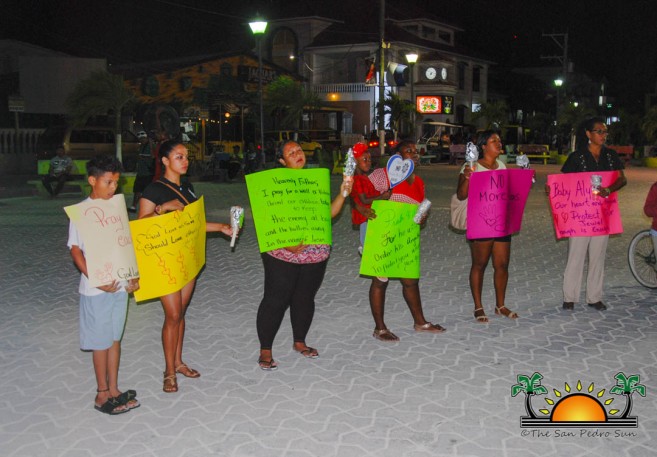 The nation continues to hear of more cases of child abuse as on Friday, March 9th a 52-year-old- domestic mother reported to the police that on February, 9th her four-old baby girl fell ill so she took her to the hospital where it was discovered that she had been sexually abused. The baby is presently in critical condition at the KHMH. Police continue the investigation.
On Friday, March 9th another shooting incident claimed the life of a 52-year-old Belize City mother, Bernadine Lauriano, and her 9-year-old daughter survived two gunshots. According to police report, Lauriano, a sanitation worker, and her daughter were at home when around 9:35PM a gunman ran into the yard unleashing a barrage of shots on the unsuspecting family.
The 9-year-old student suffered a gunshot wound to the right hand and another to the right toe, while Lauriano died undergoing treatment. Police continue to investigate.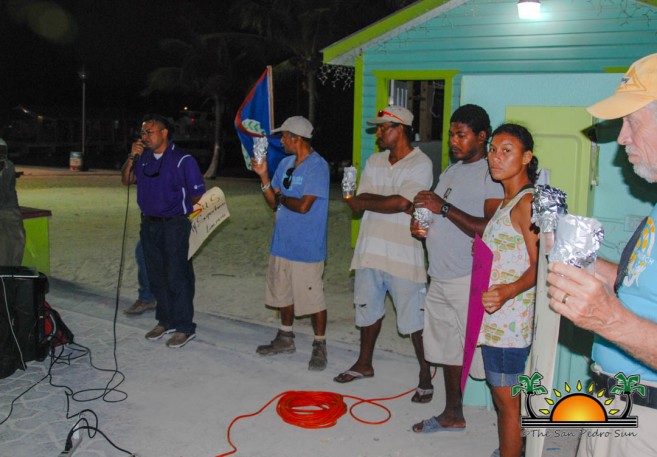 Due to the alarming number of incidents on Tuesday, March 13th the Belize National Teacher Union (BNTU) issued a press release stating they are sad, angry and concerned about the recent spike of violence against women and children in the country. "We strongly condemn these acts of violence and call on the Government of Belize to spare no resource, both human and financial, to attack what seems to have become a very regular occurrence. We demand that our government immediately identify and implement measures to ensure the safety and protection of our women and children. The perpetrators of these heinous crimes must also be prosecuted to the fullest extent of the law," stated BNTU. "BNTU therefore stands ready to take action to demonstrate our seriousness in ensuring that appropriate measures are taken to secure our children's safety and their lives," ended the release.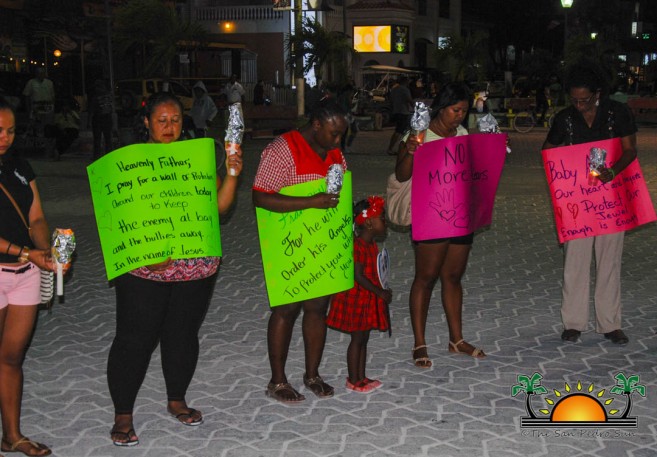 Belizeans call on the Government of Belize and other related authorities to find ways to stop child abuse, crime and violence in our country. March is dedicated as Child Stimulation Month but citizens are sadden with amount of young lives that have been taken unjustidly.
Follow The San Pedro Sun News on Twitter, become a fan on Facebook. Stay updated via RSS