Wildtracks receives grant from PACT
Thursday, March 28th, 2013
Wildtracks is a non-profit organization that aims to conserve Belize's endangered species and educate people about the importance of sustaining these species. Their mission, "working towards the sustainable future of the natural resources for the people of Belize, through conservation, research, education and sustainable development," is upheld with their constant successful rehabilitations of both the Antillean Manatees and two species of primates: Black Howler Monkey and Spider Monkey.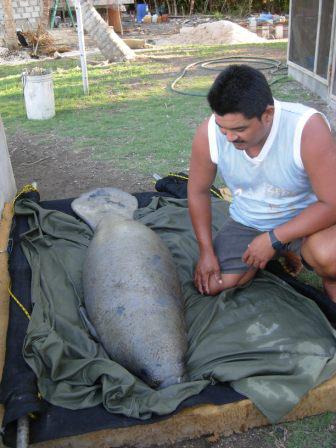 Since becoming a registered non-profit organization in 1996, Wildtracks has seen many successful rehabilitations and releases for both the primates and the manatees. Caring for these species is a costly task, as many of the animals require special care and facilities. The task of caring for these animals is taken up by kind volunteers who spend as much as three months of their time tending to the animals and their every need. However, monies are still required for feeding the animals and constructing their habitats.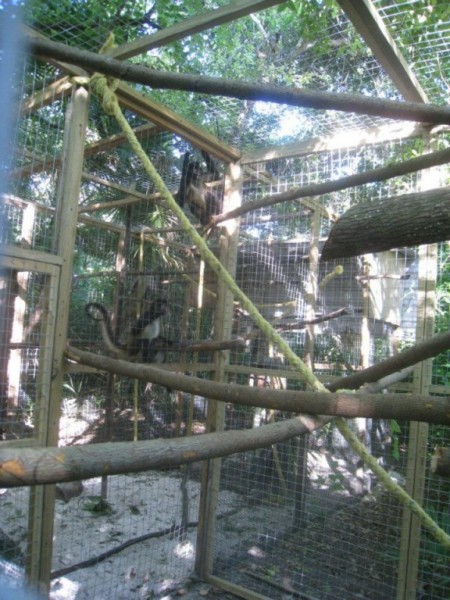 One of Wildtracks' goals is to build a primate nursery unit for the eight baby monkeys at the center. Founders of Wildtracks, Paul and Zoe Walker, estimated the cost for the nursery at $18,500 Bze. The Protected Areas Conservation Trust (PACT) has eased Wildtracks' burden by granting them a Support Grant of $10,000 Bze. This grant received from PACT will now allow Wildtracks to commence construction on the much needed nursery.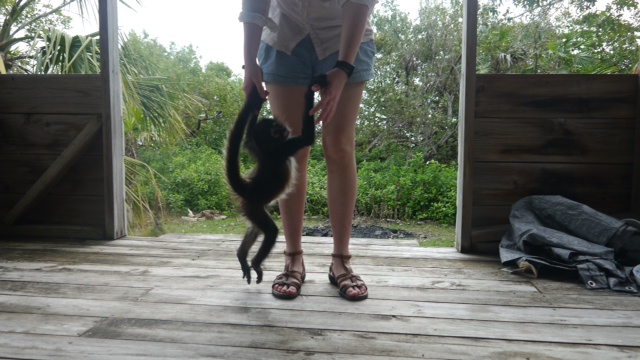 PACT was established in 1995 to provide funds for organizations that support conservation and promote Belize's environment and natural resources. Pact is financed by fees collected from travellers who pay a $7.50 Bze Conservation Tax when departing the country and 20% commission from cruise ship passenger fees. It is of utmost importance for Belizeans to sustain their natural heritage and preserve it for the future generation of Belizeans, and organizations such as PACT and Wildtracks are geared towards educating and aiding in this preservation.
Wildtracks still requires $8,500 Bze to complete the project. Wildtracks has officially started a fundraising drive to collect this amount. Those who wish to donate may visit Wildtrackswebsite at www.wildtracksbelize.org or call 501-650-6578. No donation is too small for this worthy cause.
Follow The San Pedro Sun News on Twitter, become a fan on Facebook. Stay updated via RSS