We all play a role in the sustainable management of the NPAS
Friday, February 7th, 2014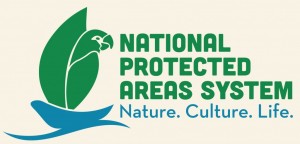 On the evening of Thursday, January 30th an update presentation on the National Protected Areas System (NPAS) was held at the Sunbreeze Conference Room. Stakeholders such as local tour guides and interested parties from the Bacalar Chico, Hol Chan and Caye Caulker protected areas were invited to attend the informative meeting. Lead by the NPAS Secretariat, Valentine Rosado, Education and Public Awareness Coordinator, Arlene Maheia Young, Acting Program Director and Ansel Dubon, Project Manager, the presentation was designed to review the goals and purpose of NPAS and introduce a new branding campaign.
The NPAS program adheres to the International Union for Conservation of Nature (IUCN) protected area categories which is used toward the conservation of the world's natural environment and biodiversity. According to IUCN there are five conditions protected area systems should meet: (1) representativeness, comprehensiveness and balance (2) adequacy, (3) coherence and complementarity, (4) consistency and (5) cost effectiveness, efficiency and equity. The IUCN has developed the protected area management categories system to define, record, and classify the wide variety of specific aims and concerns when categorizing protected areas and their objectives.These areas are identified as: Strict Nature Reserves, Wilderness Areas, National Parks, Natural Monument or Feature, Habitat/Species Management Area, Protected Landscape/ Seascape and Protected Area with sustainable use of natural resources.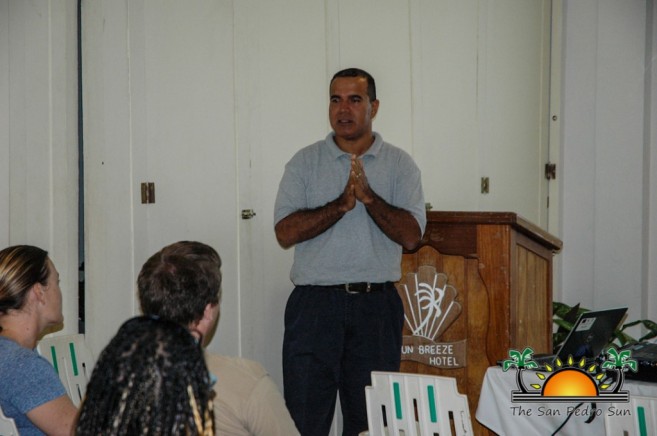 In addition, according to the Government of Belize's guiding principles for national protected areas, they should be comprehensive, with representative examples of all ecosystems in the country, including areas that provide important environmental services, areas possessing exceptional scenic values and areas providing critical habitat for species of conservation concern or economic importance. They must have economic, social and ecological sustainability that seeks to optimize socio-economic benefits, ensure that benefits are compatible with maintaining biodiversity values, sustainable resource management, ensure equitable distribution of these benefits and ensure public awareness of their importance. All aspects of management for the NPAS are designed to be transparent, geared towards delivery of measurable benefits, and emphasize public participation at all levels. In recognizing these areas, the NPAS policy states, "Biodiversity conservation is an integral part of social and economic development. A coherent framework of protected areas will ensure that the contribution of protected areas to national development and poverty alleviation is maximized."
Not only are these areas biologically important, but they are socio-economically essential in terms of tourism revenue and renewable resources. But how do we emphasize this to the public? "Not everyone loves nature," stated Rosado.

The presentation then transitioned from information about what NPAS is to how to "market" it to the public. In identifying mainstream messaging, NPAS now has a consolidated approach to communication and awareness, along a new logo that incorporates a leaf, a parrot and a sail boat. With the emphasis on our shared responsibility in the sustainable management,their new message is NATURE.CULTURE.LIFE. Nature-the beauty of the natural environment and the balance they sustain, Culture-an important part of our Belizean identity and our history and Life-rich biodiversity that contributes to human well-being and sustainability. NPAS will be launching a new website within the month along with a countrywide education/media campaign. NPAS Secretariat is being financed by GEF (Global Environment Facility), UNDP (United Nations Development Program), PACT and the Oak Foundation Belize.

In ending the presentation, a Q & A period was held, where the subject of protecting these protected areas was brought up by the audience. From gold-mining in Chiquibul National Park to Mahogany deforestation, illegal fishing and poaching on northern Ambergris Caye, the subject was hotly debated. Many stated that there is a lack of enforcement to protect these areas and without it, the areas will continued to suffer the illegal actions of man.
For more information about NPAS please contact Valentine Rosado at 501-822-0810.
Follow The San Pedro Sun News on Twitter, become a fan on Facebook. Stay updated via RSS