More Entertainment for Costa Maya: J Boog & DJ JAX confirmed!
Wednesday, July 9th, 2014
J Boog to bring reggae onstage on Friday August 8th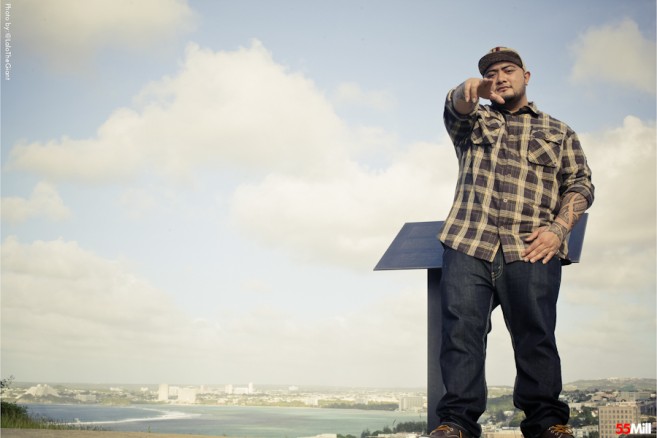 Jerry Afemata, or as he is known on stage, J Boog, was born in Long Beach but raised in Compton, California USA. He is an American R&B and reggae singer of Samoan descent. J Boog discovered his passion for music when he was four and heard his older sister playing the piano. The day she brought home a Bob Marley song book, he felt something click when Bob's iconic reggae sounds filled the house, and he has never been the same.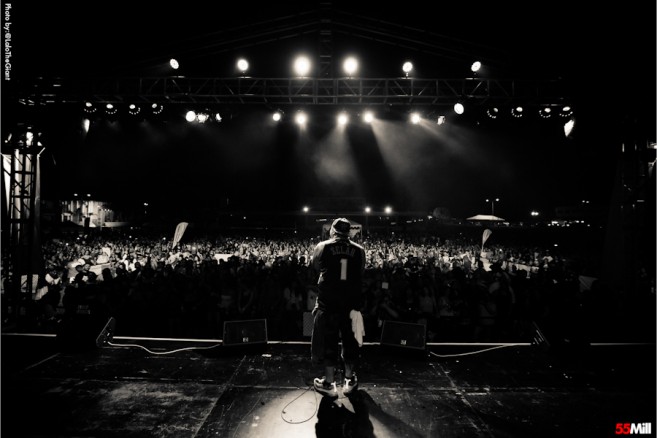 Later in life, while working in a refinery, he met George "Fiji" Veikoso, another singer who blended R&B and reggae sounds together. J Boog took the opportunity to go to Hawaii and record his first album "Hear Me Roar" (2007). He hooked up with the Wash House record label, along with Gramps Morgan of the revered reggae group Morgan Heritage. He found success in doing what he loved, and has not looked back.
In 2011 Wash House would release a self-titled EP along with hisBack Yard Boogie album which featured the hit reggae ballad "Let Me Know." This is his most recognized track, and cemented his name in the reggae world. His unique blend of music and lyrics will be onstage at Costa Maya 2014, where fans can enjoy and sing along to Let Me Know, Sunshine Girl, Let it Blaze and so much more!
Stay for the Pageant After-Party with DJ JAX!!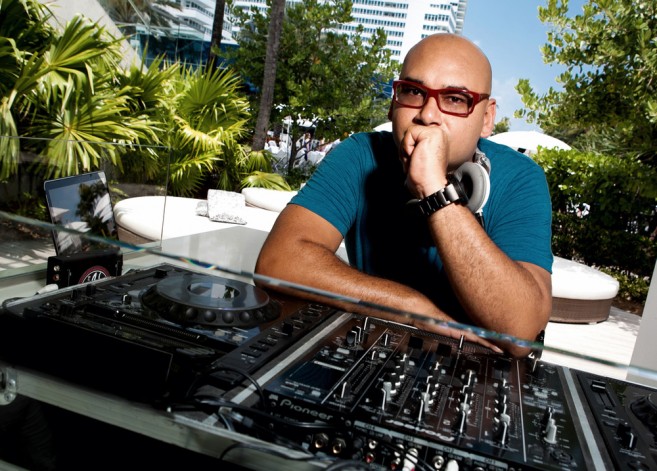 The Costa Maya Festival® Committee is aiming to bring the best in entertainment this year, and has organized an amazing after-party to be hosted by the Reina de la Costa Maya®. Spinning the tunes into the wee hours of the morning will be Miami's DJ JAX!
As one of the international DJ circuit's very best, JAX has been keeping Miami's top lounges, nightclubs, and poolsides, moving and grooving for over a decade. From posh poolsides at the world-famous Fontainebleau Hotel – to the weekly sold-out dance floors at Gavanna in Miami's Design District – this true professional knows not just how to get the party started, but also how to keep it going and going and going!
Between his weekly residencies and frequent tours of South America and the Caribbean – JAX understands what creates memories, and in turn, drives repeat visits. He credits his attention to detail, ability to read crowds, knowledge of domestic and multicultural music, and tireless work ethic – which keep him in touch with what people really want from their night out.
Adept in all things, JAX OWNS his nights – creating a roller coaster of emotion for his fans, while driving bar revenues and word of mouth to all-time highs for venues. With a musical catalog ranging from modern domestic and international hits – to cross-generational pleasers, Jax tailors his sets to the specific needs of every event. And he will be here in person getting everyone to shake it till the AM!
Costa Maya 2014 is certainly heating up, and the entertainment factor is set to HIGH for 2014! You do not want to miss this one!
Thank you sponsors!!
The committee extends a big 'thank you' to the sponsors who have lined up to promote and support this annual event. Grand Sponsors: Belize Tourist Board, Honorable Manuel Heredia, San Pedro Town Council. Diamond Sponsors: Jose Luis Zapata Photography (Official Photographer), Designing Solutions, Ramon's Village Resort (The Official Resort of Miss Costa Maya Pageant 2014). Platinum Sponsors: NICH, Reef Radio & Reef TV, Great Belize Production, Love FM/Stereo Amor. Gold Sponsors: Ambergris Today, The San Pedro Sun, Kristal Shipping, Milo's Center, Moon Dancer Boutique, Flowers Salazar & Associates. Silver Sponsors: San Pedro Belize Express, Tropic Air, Moncho's Golf Cart Rental, Fiesta FM, Radio Oye, Cruise Solutions, Wine De Vine. Steel Sponsors: Zen Arcade. Bronze Sponsors: Victoria House, Refri-Tech Belize, Wally Electrical, Seaduced by Belize, Ina's Decoration, Atlantic Bank. Friends: Saga Humane Society, Captain Sharks Marine, Mr. Eddie Alamilla, Boaz Cart Rentals, Castillo's Hardware, ABC Preschool. Hotel Sponsors: Xanadu Resort, Victoria House, Caribbean Villas, Mayan Princess, Holiday Hotel, Blue Tang Inn, Corona del Mar, Sun Breeze Hotel, Sun Breeze Suites.
The committee would also like to take this opportunity to remind the general public that the International Costa Maya Festival® is a registered entity, and as such, asks businesses to refrain from using the name for their own purposes and promotions. To obtain permission to use the Costa Maya® name, kindly contact the festival committee at [email protected].
Follow The San Pedro Sun News on Twitter, become a fan on Facebook. Stay updated via RSS