Costa Maya Festival® presents Miss Belize!
Friday, June 27th, 2014
The Costa Maya Festival organization is pleased to announce that Belize's representative for the Reina de la Costa Maya pageant is the lovely Grisel Rosseli Carballo. Grisel is from the northern district of Orange Walk, and is no stranger to pageantry. In 2011 she was the first runner-up in Miss Orange Walk, and followed it up with a triumphant win of the title of Miss Diosa Maya 2013.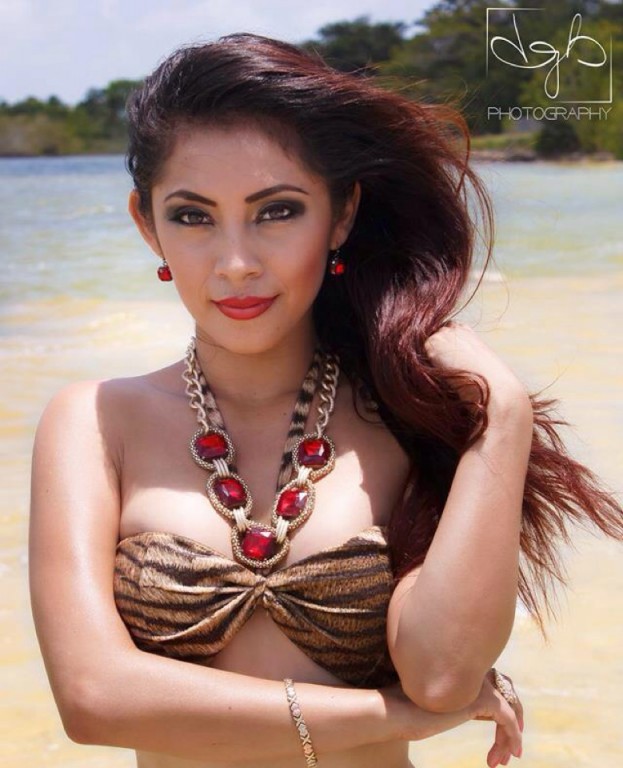 The 22-year-old stands at 5' 4" and has burgundy hair and brown eyes. She is an enthusiastic community activist, and is presently the Director of Public Relations for the Rotaract Club in Orange Walk Town. She loves playing football, enjoys modeling and she champions causes aimed at improving the lives of women and children. She is currently pursuing her Bachelor's Degree in Business Management at the University of Belize, and on the side, hosts "La Voz Kareoke" on the local television network in her hometown.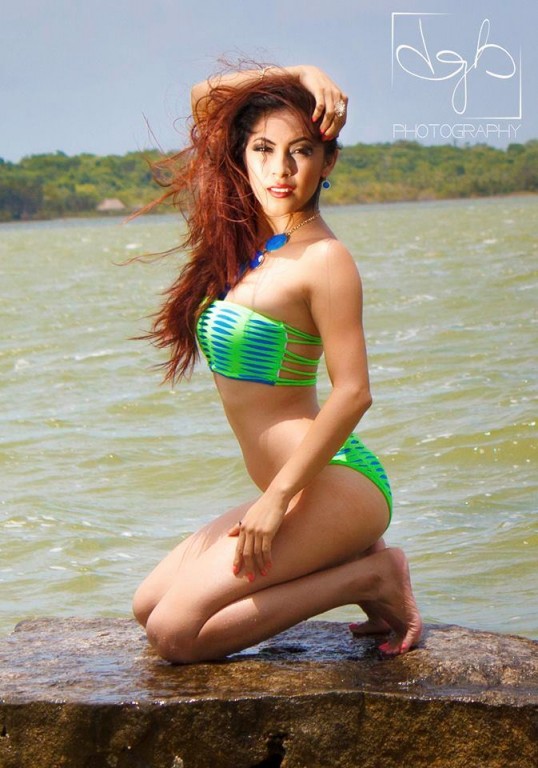 Grisel joins Miss El Salvador Ana Graciela, Miss Honduras Maria Jose Alvarado Muñoz, Miss Nicaragua Katherine Tapia, and Miss Panama Karol Salinas. They await the announcement of the remaining contestants from Costa Rica, Guatemala and Mexico. The pageant will be held on August 7, 2014, and is sure to be one for the ages, so don't miss out!
The entire festival weekend is set to be entertaining and the lineup includes such exciting acts like The Garifuna Collective on Friday August 8th and "Industria del Amor" headlining International Night. Stay tuned for updates on musical and entertainment acts as they are announced closer to the festival dates!
Sponsorship & Support
The committee extends a big 'thank you' to the sponsors who have lined up to promote and support this annual event. Those sponsors include Tropic Air, Matachica Resort, Victoria House, Heineken, Minister of Tourism, Cultural & Civil Aviation, Ramon's Village Resort, Flowers Salazar & Associates, The San Pedro Sun, Ambergris Today, Fido's, Jose Luis Photography/Designing Solutions, Reef Radio, Radio Love, Love FM/Estereo Amor, Great Belize Productions/Channel 5, San Pedro Belize Express, and The San Pedro Town Council. The committee would also like to take this opportunity to remind the general public that the International Costa Maya Festival® is a registered entity, and as such, asks businesses to refrain from using the name for their own purposes and promotions. To obtain permission to use the Costa Maya® name, kindly contact the festival committee at [email protected].
Follow The San Pedro Sun News on Twitter, become a fan on Facebook. Stay updated via RSS