International Costa Maya Festival® presents Miss Honduras!
Wednesday, June 11th, 2014
Presenting Miss Honduras
The International Costa Maya Festival® Committee is very pleased to present the first of the eight contestants vying for the title of Reina de la Costa Maya 2014-15.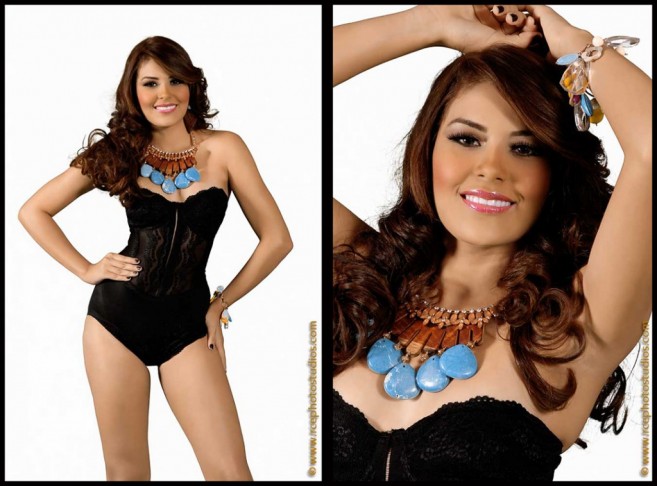 18-year-old Maria Jose Alvarado Muñoz is proudly representing her beloved country of Honduras. She stands at 5'8", and is a lovely brunette with brown eyes and hair.The International Relations student enjoys an active lifestyle, with volleyball as a favorite sport. She will be representing Honduras at the 2014 Miss World pageant later this year as well. Maria Jose will be joined onstage by contestants from Belize, Costa Rica, El Salvador, Guatemala, Mexico, Nicaragua and Panama on August 7, 2014.
Garifuna Collective to bring culture onstage!
Also adding to the exciting Costa Maya lineup this year is the highly anticipated performance by Belize's pride: The Garifuna Collective! The Collective will be bringing wonderful Garifuna drumming, lilting vocals and mesmerizing performances onstage for cultural night on Friday, August 8th. The evening is being planned to showcase an eclectic mix of performances, but surely the highlight will be the vibrant sounds of the Garifuna Collective.
They were the legendary (late) Andy Palacio's band, bringing forth the critically-acclaimed album Watina, which put Belize's and Central America's Afro-Amerindian Garifuna community on the world stage. Despite Palacio's untimely passing, his band has pressed forth, traveling the world to bring the beautiful sounds of the turtle shells, the beat of the Primero and Segundo drums, and hauntingly melodious vocals that bring lyrics alive no matter what language one speaks. And they will be on the island performing onstage for Costa Maya! You cannot miss this unique event!
The stage will be set with a variety of performances this year, ranging from the eclectic to the romantic, especially with headlining International Night stars "Industria del Amor". Be sure to stay tuned to The San Pedro Sun both in print and online to learn about the latest addition to the exciting slate of performers set for 2014!
Sponsorship & Support
The committee extends a big 'thank you' to the sponsors who have lined up to promote and support this annual event. Those sponsors include Tropic Air, Matachica Resort, Victoria House, Heineken, Minister of Tourism, Cultural & Civil Aviation, Ramon's Village Resort, Flowers Salazar & Associates, The San Pedro Sun, Ambergris Today, Fido's, Jose Luis Photography/Designing Solutions, Reef Radio, Radio Love, Love FM/Estereo Amor, Great Belize Productions/Channel 5, San Pedro Belize Express, and The San Pedro Town Council.The committee would also like to take this opportunity to remind the general public that the International Costa Maya Festival® is a registered entity, and as such, asks businesses to refrain from using the name for their own purposes and promotions. To obtain permission to use the Costa Maya® name, kindly contact the festival committee at [email protected]
Follow The San Pedro Sun News on Twitter, become a fan on Facebook. Stay updated via RSS