All is set for the Carnaval Celebrations
Wednesday, February 3rd, 2016
El Gran Carnaval de San Pedro is right around the corner and this year, festivities are being held under the theme "Bailando a Todo Color". Scheduled to take place from Sunday, January February 7th through Tuesday the 9th, Carnaval has been a long standing tradition for the island, commemorating the beginning of the Lenten Season. Each year the event is highly anticipated by both locals and visitors to the island. As such, the San Pedro Town Council (SPTC) has organized several activities to go along with the traditional painting and comparsas (dance) group presentations.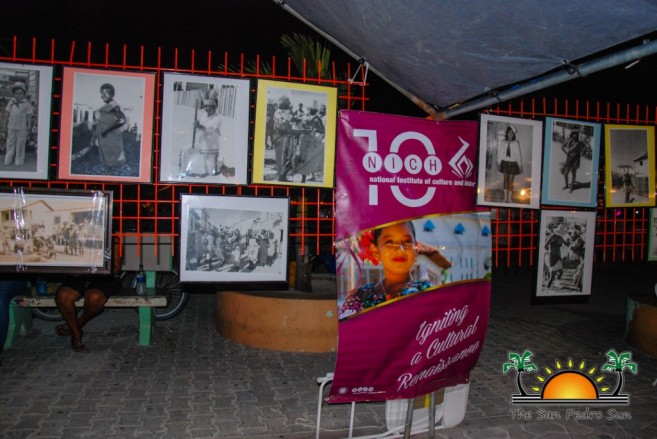 Activities in honor of Carnaval will commence from Friday, February 5th with a photo exhibition being organized by the San Pedro House Culture. Everyone is invited to visit the San Pedro House of Culture on Angel Coral Street at 7PM to enjoy photographs of San Pedro's past Carnaval celebrations. The celebration will continue on Saturday, February 6th with the Carnaval Fiesta Block Party. With live dance and musical presentation and lots to eat and drink, the block party starts at 8PM at Central Park.
But the fun truly starts on Sunday, January 7th with the start of the three-day celebrations.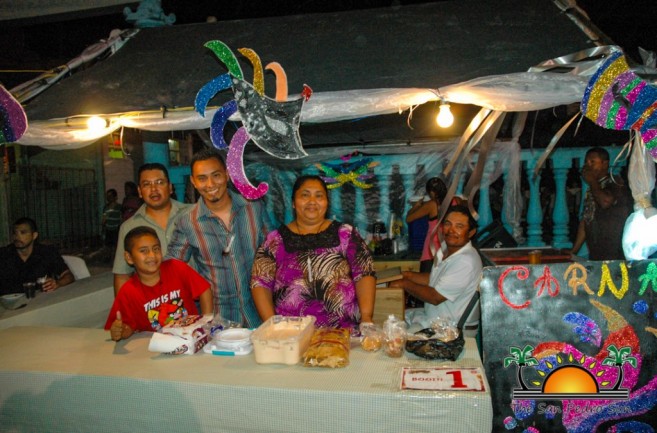 On Sunday, there will also be a Color Powder and Foam Party at Central Park starting at 3PM hosted by DJ Debbie and DJ Karma, and on Monday, January 6th, New Sensation Band and DJ Debbie will be providing entertainment at Central Park from 6PM. On the last day of Carnaval, Tuesday, January 9th, participants are invited to a dance party at Central Park starting at 6PM with music provided by New Sensation Band, DJ Debbie and DJ Dalla. As usual, traditional comparsas and painting in the downtown area of San Pedro will take place from 1PM until, on all three days.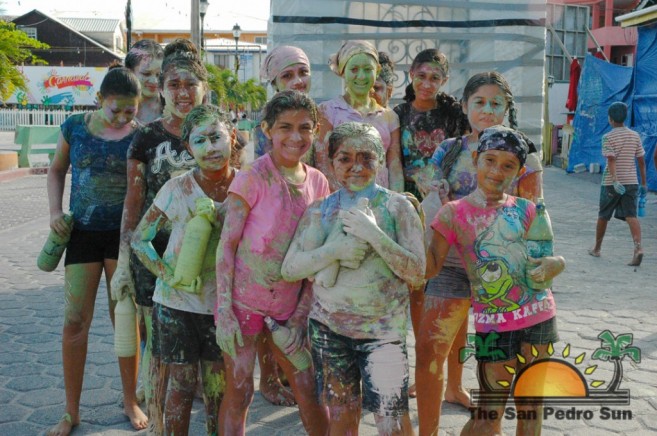 The Rules:
It is recommended that only children paint on Sunday. No painting of comparsa participants, properties, signs, vehicles and people in uniform or coming from work; no oil paint or spray paint; no bottle squeezers will be allowed; no throwing of eggs or use of rotten eggs; painters are asked to respect tourists, unless they want to participate; painting Zone – Beach from Ruby's Hotel to the Cemetery area and Barrier Reef Drive; and non-painters are recommended to avoid painting zones.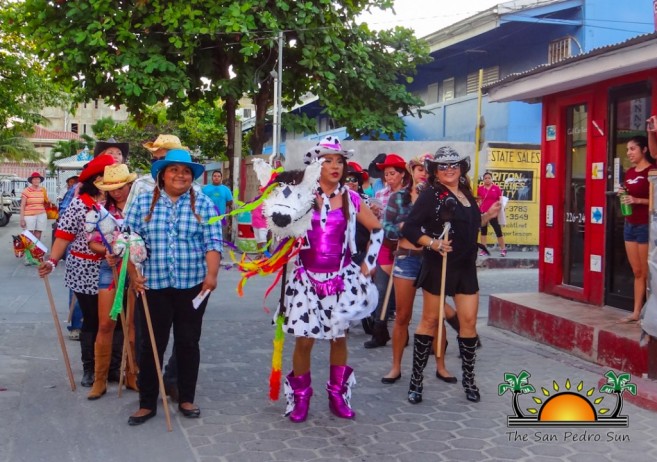 In addition, Barrier Reef will be closed to all vehicular traffic and no parking will be allowed on either Barrier Reef Drive or Pescador Drive between 1PM to 7PM on all Carnaval days. Both the San Pedro Police Department and San Pedro Traffic Department will be enforcing the rules and regulations of the Carnaval celebration along the designated areas. Comparsas will be done on Angel Coral Street, Pescador Drive and Barrier Reef Drive.

On Wednesday, February 10th the traditional burning of Juan Carnaval will take place at Central Park starting at 6PM.
Everyone is invited to enjoy and celebrate the island's culture and tradition during El Gran Carnaval de San Pedro!
Follow The San Pedro Sun News on Twitter, become a fan on Facebook. Stay updated via RSS